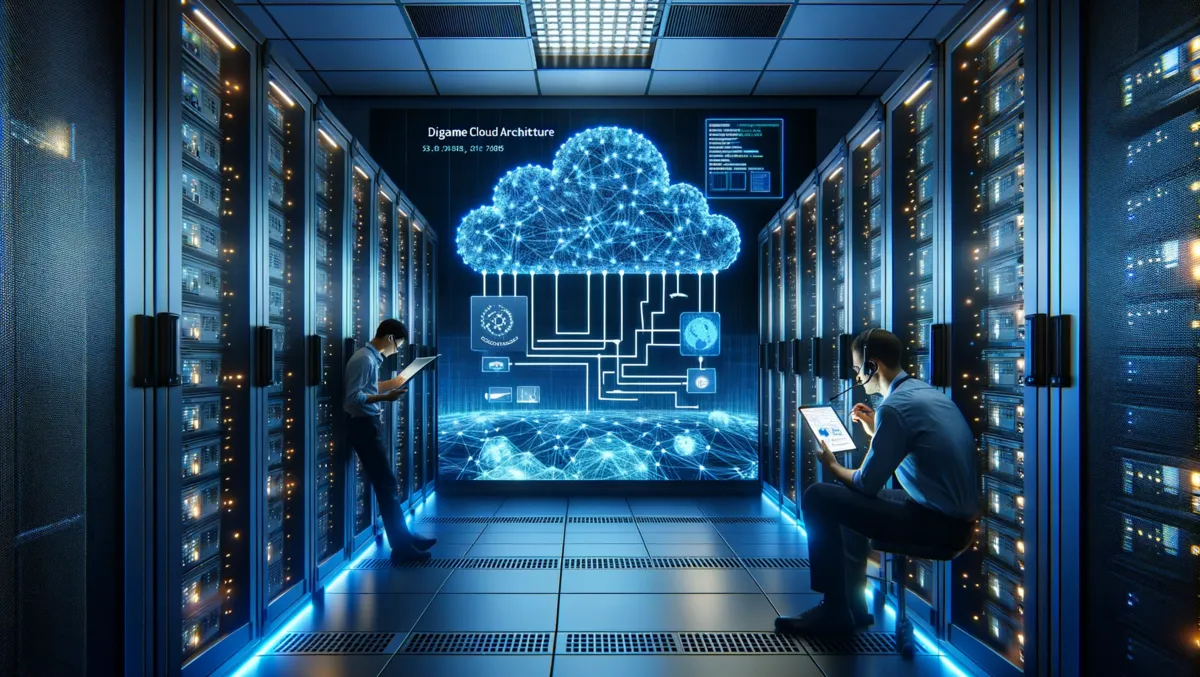 Darktrace launches real-time cloud security solution with AI
Fri, 27th Oct 2023
By Sean Mitchell, Publisher
Cambridge-based cyber security firm Darktrace has unveiled its latest cloud-native security solution designed to offer real-time cyber resilience for cloud environments. The launch comes at a time when organisations globally are grappling with increasingly sophisticated cyber threats, and Gartner reports that 99 percent of cloud breaches will be based on customer error, account takeover, or misconfiguration until 2027.
Dubbed Darktrace/Cloud, the new solution leverages the company's proprietary Self-Learning AI technology to provide comprehensive visibility of entire cloud architectures. "Unlike static cloud security tools that provide snapshots of a specific point in time, Darktrace/Cloud is real-time, all the time," said Jack Stockdale, Chief Technology Officer at Darktrace. The platform aims to continuously analyse patterns between workloads, assets, policy configurations and identities, thereby offering a dynamic view of cloud architectures.
The solution comes with a host of features aimed at enhancing cloud security, such as universal attack path modelling that offers a dynamic view of potential next moves by attackers. Darktrace combines deep cloud attack path knowledge with real-time anomaly and threat detection. "Our innovative approach to cloud security is built on more than a decade of leadership in Cyber AI that is already protecting our customers' critical business areas from network and email to operational technology," Stockdale added.
In addition to threat detection and response, Darktrace/Cloud also offers a prioritised list of recommendations to help security teams manage misconfigurations and strengthen compliance. The platform identifies cloud configurations that may be out of step with common compliance frameworks, offering guided steps to address these before they evolve into significant issues.
The new offering also focuses on effective communication and collaboration between security and DevOps teams. Features such as on-demand ticket creation and direct communication via messaging platforms aim to streamline workflows and enable rapid response to security incidents.
Darktrace/Cloud has already received endorsement from industry players. Jonny Mattey, Head of Cybersecurity at Sykes Cottages, a UK-based cloud-native travel agency platform, said, "When it comes to cybersecurity, having visibility and an understanding of what you've got and your risks is critical. Having a holistic, live view of our cloud environment enables us to work pragmatically and use AI to cut down management time so that we can address security risks and improve our resilience."
Available through the AWS Marketplace, Darktrace/Cloud builds upon the firm's existing partnership with Amazon Web Services. Paddy Fitzpatrick, Director of Independent Software Vendors, UK & Ireland at Amazon Web Services, noted that "As the threat landscape continues to evolve, the availability of AI-based tools like Darktrace/Cloud on the AWS Marketplace will help customers to gain increased visibility, and respond more effectively to security risks and threats."
The launch solidifies Darktrace's reputation as a leader in the cyber security space, especially following its recent accolade as the Cloud Security Product of the Year for Large Enterprises by Computing Magazine in its 2023 Cloud Excellence Awards.