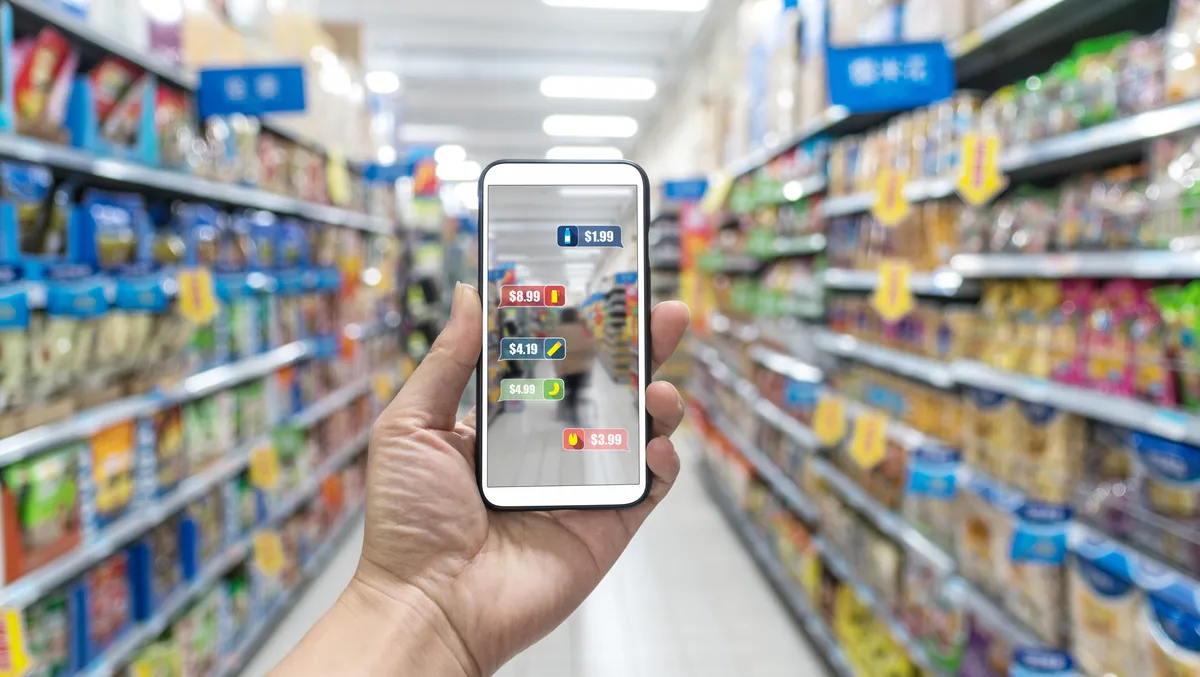 Customer loyalty proves critical for grocery retailers
New Eagle Eye research reveals how grocery retailers can win with customer loyalty standards and practices in light of the current economic climate.
Asia-Pacific (APAC) grocery retailers are under pressure as consumer behaviour evolves in response to macroeconomic stressors.
The current landscape, with cost-of-living increases, soaring interest rates, the potential for a mortgage crisis and climbing rents, has forced consumers to become more discerning in their spending habits.
As a result, Eagle Eye highlights how grocery retailers must swiftly adapt to this changing landscape or risk being left behind.
According to Eagle Eye's recently released Grocery's Great Loyalty Opportunity report, many individuals admit to travelling less (54%), eating at home more (50%) and actively seeking out offers and promotions (54%) in the current economic landscape.
As prices continue to spike at the grocery store, consumers are looking to save money where they can. Eagle Eye research reveals that 61% of consumers use various money-saving techniques when grocery shopping, which is increasing over time.
Specifically, 57% of shoppers are actively seeking out items for which an offer or promotion is available, and a further 47% are much more aware of items on sale or promotion.
Moreover, 58% of shoppers leverage existing loyalty programs more frequently to save money, and 54% seek out loyalty programs offering the most value and discounts.
Jonathan Reeve, VP APAC, Eagle Eye, says: "APAC consumers see grocery loyalty programs as a means to unlock tangible value, prioritising it over status, perks, or earn rewards with other brands. It's clear that if your loyalty program fails to deliver on the value proposition, shoppers will disengage."
"This is an opportune time for APAC grocery retailers to focus on effective offer delivery and management, tailored promotions integrated directly into their loyalty programs, and more relevant and interactive loyalty platform experiences."
"Now is the perfect time for retailers to invest in capabilities that help them showcase the value of their loyalty programs to current and potential customers and increase existing member engagement."
"In fact, a staggering 76% of consumers say they have joined new loyalty programs or used their existing memberships more frequently this year," says Reeve.
Woolworths, a prominent Australian supermarket chain, has commonly prioritised customer loyalty. Its customer-centric initiatives have recently been recognised globally at the International Loyalty Awards.
Winning "highly commended", Woolworths' Everyday Rewards, powered by Eagle Eye, was recognised for Real-Time Loyalty, a new offer and loyalty management system that enables connected, personalised and seamless experiences for all 14 million and counting members.
This success is complemented by the participation of more than a quarter of a million people in Woolworths' Everyday Extra subscription program.
Everyday Extra focuses on recurring benefits to in-store rather than online shoppers. For an annual fee of AUD $70, subscribers receive benefits such as 10% off one in-store shop each month at BIG W and Woolworths Supermarkets and "Extra Perks," such as complimentary products from the local store.
The 10% discount may encourage customers to consolidate their spending with Big W and Woolworths, whilst "Extra Perks" create a buzz on social media as subscribers have fun comparing their latest free products.