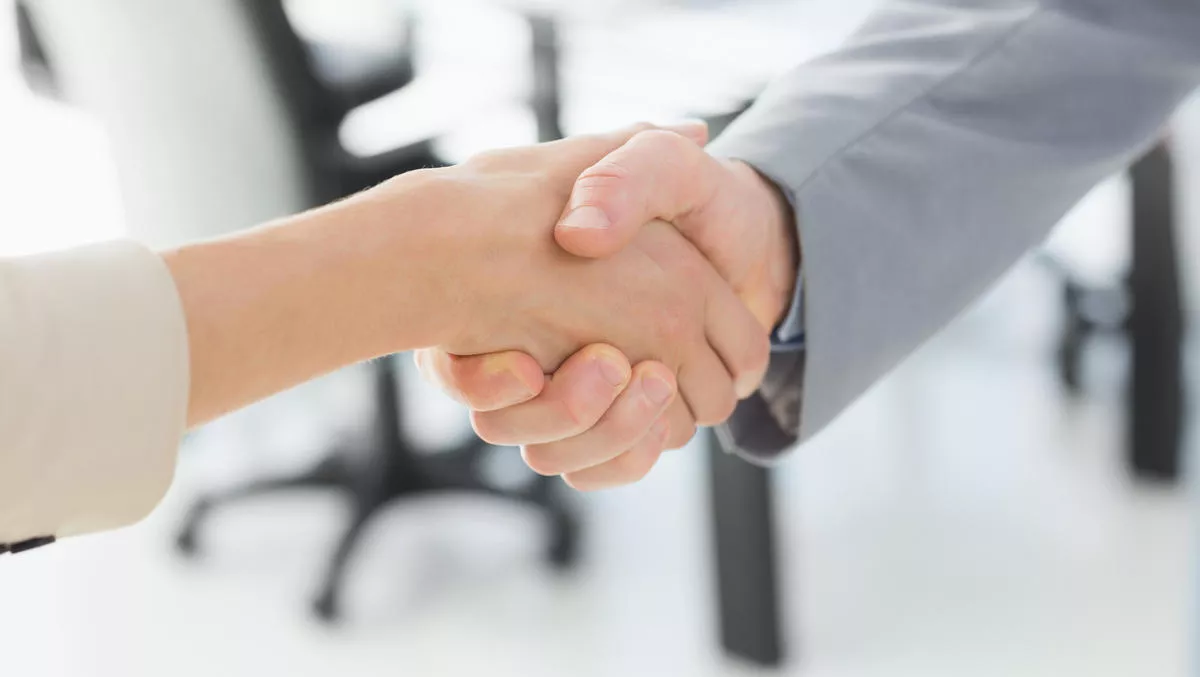 CrowdStrike announces two executive hires, with aim to expand in ANZ
FYI, this story is more than a year old
In a move indicative of its strategy of sustained expansion in the ANZ region, CrowdStrike has today announced two new appointments to its senior management staff.
Jade Porter has been appointed regional sales director for CrowdStrike's Southern Australian and New Zealand region, while Paul Salmon has been promoted to region sales director for the company's Northern Australian region.
The endpoint protection company says both executives will be responsible for boosting customer experience (CX) while delivering success mutually with CrowdStrike's partner team as part of their new roles.
"CrowdStrike continues to see high demand for cybersecurity technology in the Australian market," says CrowdStrike managing director for ANZ Brett Raphael.
"Cybersecurity solutions have quickly become top-of-mind conversations among Australian businesses at the same time as the Australian government has also actively encouraged organisations to bolster their defences.
"There has never been more focus on the need to defend against today's cyber threat landscape. Our appointments of Jade Porter and Paul Salmon will help CrowdStrike better serve its customers in protecting their businesses.
Based in Melbourne, Porter joins CrowdStrike with more than two decades of deep IT industry consulting, technical sales and account management experience at Dell.
Salmon has been with CrowdStrike since the establishment of the company's Australian operations four years ago, having previously worked in account director roles for several organisations, including McAfee, Symantec, Unisys and Dell.
While the appointments were a symptom of internal company expansion, they were also a result of a greater need for quality cybersecurity strategies in the wake of increased volumes of cyber-attacks – especially on Australian businesses and governments.
This was also the conclusion of CrowdStrike's 2020 Asia Pacific and Japan State of Cybersecurity Report, released last week.
The report found that amongst those respondents who believe there should be more investment in remote working, the highest number (74%) list enhancement of cybersecurity measures as a priority for additional investment. In addition, 65% expect technology budgets to increase.
These results indicate a shift and investment into transformation projects that move from on-premises security solutions to next-generation cloud-native solutions as organisations look to protect today's distributed workforce, CrowdStrike states.
The fact that cybersecurity is front of mind for budget allocation shows many respondents see that COVID-19 has brought on an increase in cyber-threat behaviour, according to the report.
"The COVID-19 pandemic may have had the biggest impact on the way organisations operate since the introduction of office PCs," says CrowdStrike vice president APJ Andrew Littleproud.
"The reaction of business leaders has been impressive, but the speed and size of change to a remote workforce led to some inevitable gaps, particularly in the cybersecurity of organisations.
"Our findings show that respondents understand these gaps and expect to address them in the recovery, going beyond good enough security measures to ensure their employees remain secure against sophisticated threat activity regardless of where they are located.