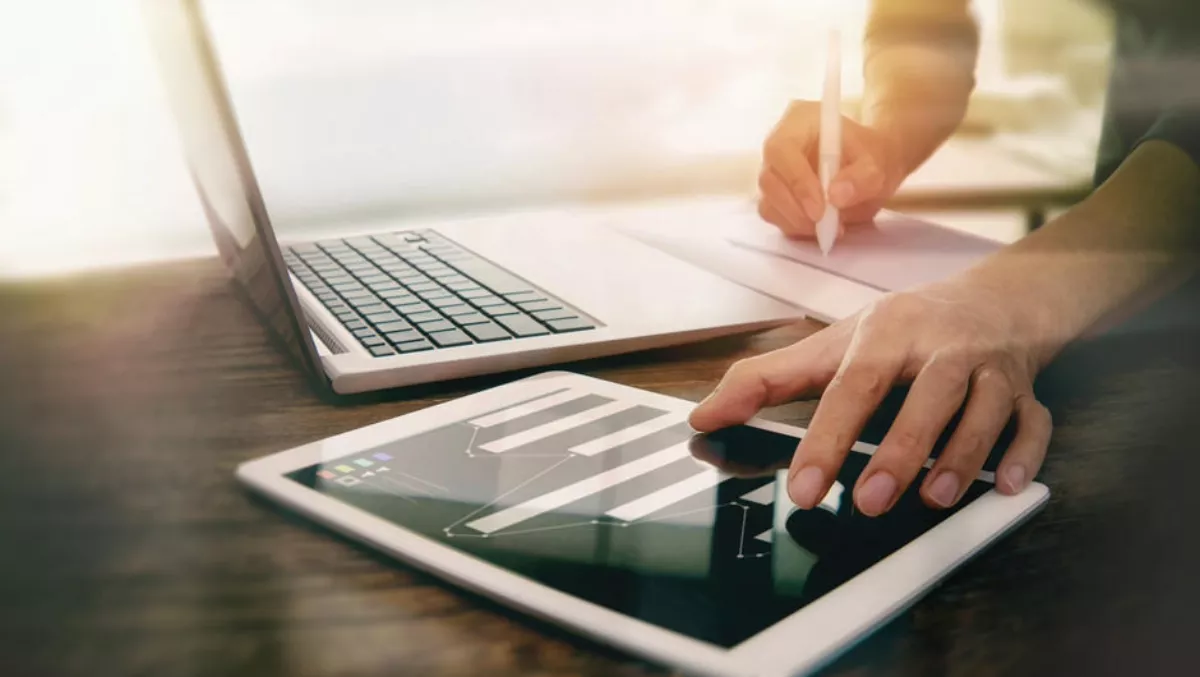 CompTIA's board of directors outline IT channel trends
FYI, this story is more than a year old
Enterprise tech companies are looking beyond the IT department to expand their engagement with customers and finding new ways to boost profitability. However, many challenges such as workforce considerations are stunting growth.
That's according to board members in global trade association CompTIA, who discussed the current and future market states at the recent CompTIA ChannelCon 2018 conference.
The board says that there are plenty of opportunities for channel players as businesses expand customer engagement.
"Companies in all layers of the channel are gaining footholds and cementing relationships with decision-makers in marketing, HR, accounting, operations, and other departments and team that are engaged in the evaluation and purchase of technology solutions.
"With greater insight into the operations and objectives of individual business units and departments, technology providers are better able to create specific solutions to meet the unique needs of each customer."
The CompTIA Board of Directors identified the following areas as other current industry trend that are impacting business. Customer spending: As the economy has improved, more customers are spending money on technologies that don't necessarily result in an immediate return on investment but will prepare them for future growth and profitability. Software defined networks and unified communications are two examples. Voice: The market is experiencing rapid advancement in the buildout of voice-based solutions in many product areas. Having made tremendous inroads in customer service, these new solutions look to simplify products for customers in their day-to-day usage. More options: The expanding variety of options for tech products and services is a boom for some companies, but it's creating challenges for others. Even some of the largest technology vendors are confused about their go-to-market strategies. Wide variances in margins have clouded decisions about which products and services to emphasise. Speed to market: In some instances, the quality of products and services is suffering because the window to bring new solutions to market is as small as it's ever been. What's old is new: Some companies are reverting back to "break-fix" services as a contributor to the financial bottom line. This is true for progressive companies that have identified new service niches; and those challenged by shrinking profit margins in cloud services. Workforce woes: Workforce challenges related to the tight job market are a concern. According to the latest "CompTIA IT Employment Tracker" the July unemployment rate for IT occupations was 1.9 percent, one of the lowest rates across all occupation categories. For some companies, this has resulted in an uptick in staff turnover among IT support technicians and other job categories.
Finding workers will skillsets in consultative selling, cybersecurity and product integration remains problematic. Other employers are balking at investments in training for incumbent employees out of fear that a worker who's trained in new skills will leave the company for a new opportunity. State of security: There is confusion in the market about how companies should incorporate the recommendation of the National Institute of Standards and Technology (NIST) Cybersecurity Framework. Customers don't understand which elements of the framework are "must haves" and which are "nice to have." This has placed an additional burden on MSPs and vendors, who must train their sales teams on many possible combinations. MSP vs. MSSP: Market confusion also persists about the differences between a managed services provider (MSP) and a managed security services provider (MSSP). Without clear definitions, companies don't know where they fit in the spectrum, which limits opportunities and clouds focus. International scene: Outside the major economies, MSPs are building business models similar to what emerged in the U.S. market over the past decade, with heavy reliance on usage-based consumption pricing. M&A activity: The channel continues to see a huge amount of merger and acquisition activity. The impact or private equity have never been bigger. But as large rollups occur due to consolidation, there is some concern over the lack of transparency over what happens, or could happen, if private equity dollars disappear.
Related stories
Top stories