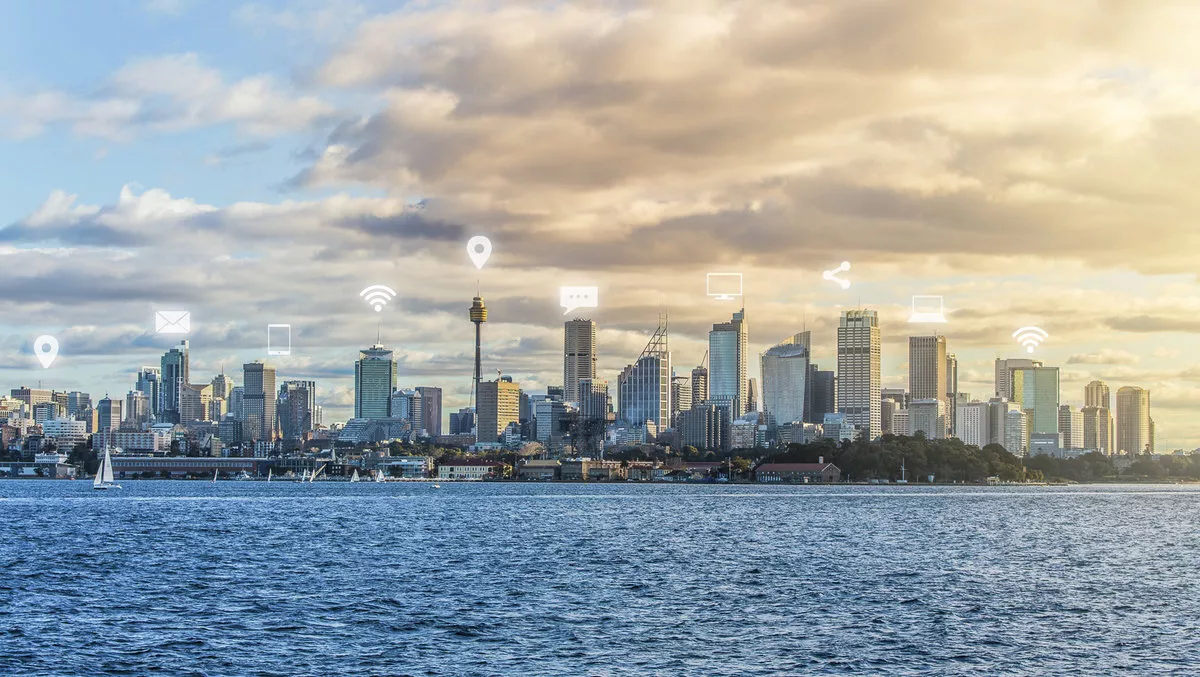 Committee for Sydney announces Smart City Awards winners
FYI, this story is more than a year old
Winners of the Committee for Sydney's 2019 Smart City Awards have been announced.
Established in 2017, in conjunction with founding partner PAYCE, the Committee for Sydney Smart City Awards provide a platform to celebrate projects and partnerships that address the fundamental challenges faced by cities, governments, communities, industry and the ICT sector in Sydney.
The awards provide an opportunity for organisations to profile how they have been contributing to a more data-driven and responsive Greater Sydney.
The keynote speaker at this year's award was Dr Larry Marshall is the Chief Executive of CSIRO, Australia's national science agency and innovation catalyst.
The events were sponsored by:
Platinum Sponsor – PAYCE
Gold Sponsors – PwC and The University of Technology Sydney
Silver Sponsors – KJA and Thales
Eight categories were announced tonight, judged by a panel that included:
Greater Sydney Commission Chief Commissioner Lucy Hughes Turnbull AO
Minister for Better Regulation and Innovation The Hon Kevin Anderson MP
Smart Cities Council Australia New Zealand executive director Adam Beck
Sydney's Smart Cities Taskforce Committee Chair and SMEC smart cities advisor Dorte Ekelund
The winners were announced this evening at an awards ceremony at the Doltone House Hyde Park.
They are:
Best Community Engagement and Social Outcomes Project
City-on-Wheels from Briometrix
Briometrix has developed technology that tracks the movements of a wheelchair in the urban landscape. The device collects information about the location, the steepness of the terrain, the angles of footpaths and kerb ramps, the pavement condition, and the speed and power required to navigate the urban terrain.
Best Mobility Outcome Initiative AND Overall Best Smart City Project
Resilient Sydney Platform
Through the Resilient Sydney data platform as part of Action 13 of the Resilient Sydney Strategy, Resilient Sydney and partners are pioneering a standardised metropolitan-wide process for measuring and reporting on carbon emissions, energy, water and waste in Sydney to enable place-based targets and action.
Best Mobility Outcome Initiative
Contactless Transport Payments by Transport for NSW
Transport for NSW are investing heavily in an Australian first ticketing innovation to deliver customer choice. Transport for NSW are the national leader in contactless payments technology, allowing customers to tap a credit/debit card or linked device to pay their transport fare. Soon, Transport will finalise the impressive rollout of this exciting technology onto all 5200 buses in the Opal network fleet.
Best Data as an Enabler Initiative
VIHEW Tool by CRC for Low Carbon Living
The Visualisation of Indoor thermal Comfort and Household Energy and Water consumption (VIHEW) tool is an integrated platform that informs a household of their real-time indoor thermal environmental conditions and electricity/ water consumption patterns. The real-time data is collected using IoT meters and sensors. The tool uses the state-of-the-art cloud computing technology and delivers the user-friendly information through an interactive dashboard.
Best Place-Making Outcomes Project
Urban Liveability in Charlestown from The University of Technology Sydney
UTS is using smart city technology and environmental data to improve urban liveability and engage community in Lake Macquarie. The Technology for Urban Liveability Program (TULIP) has deployed more than 50 environmental monitoring devices around Charlestown to measure temperature, humidity, air quality and noise.
Best Cross-Sectoral Collaboration Project
Global Jobs for the Future by Liverpool City Council
In 2018, Liverpool City Council partnered with NSW Farmers in preparing 'Growing NSW's Food Economy – Linking Western Sydney and the Central West'. This unique collaboration provided the opportunity to join the Australian Government funded Future Food Systems Cooperative Research Centre (CRC) initiated by NSW Farmers, UNSW and Food Innovation Australia. Concurrently, Council is working with NSW Primary Industries in examining what a world-leading agribusiness precinct might look like, and how it can provide local job opportunities for the community. Linked directly to the freight and logistics hub, the agribusiness precinct will enable.
Best Emerging Idea Initiative
Strata Alert
Strata Alert is the easiest way for all strata property owners and occupants to stay up to date for all strata issues with their own customized property App. Alerts, notifications, messages and groups improve the efficiency in how owners and occupants communicate eliminating duplication of time and resources.