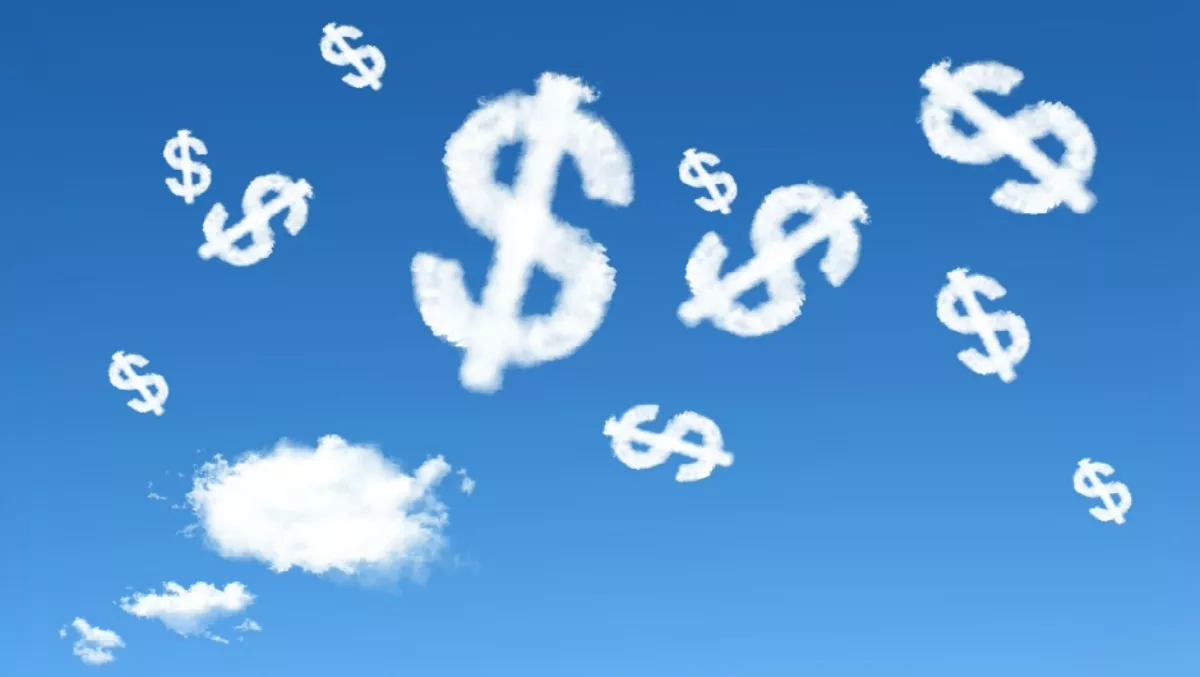 Cloud infrastructure services skyrocket 47% - AI to be big future player
FYI, this story is more than a year old
The global cloud infrastructure services market continued its rampant growth in Q2 2017, surging 47 percent year-on-year to reach US$14 billion.
The research comes from independents analyst agency, Canalys, who discovered Amazon Web Services (AWS) remains the major cloud services player with 42 percent growth on an annual basis and accounting for more than 30 percent of total spend.
However, despite its impressive growth (an illustration of how lucrative the market is), it paled in comparison to its main rivals Microsoft with 97 percent growth and Google with 92 percent growth. Fourth-placed IBM experienced the least growth with 23 percent.
Overall, the aforementioned top four cloud service providers claimed 55 percent of the cloud infrastructure services market, which includes IaaS and SaaS.
According to Canalys, the growth over this quarter was largely driven by the demand for primary cloud infrastructure services like on-demand computing and storage across all customer segments and industries.
This is set to change, however, with future growth forecast to be driven by customers using the artificial intelligence (AI) platforms cloud service providers are building to develop new applications, processes, services and other user experiences.
Canalys asserts AWS already has a strong foothold in this regard with an established AI service, focusing on understanding language, speech recognition, visual search, text-to-speech conversion and machine learning technologies.
"It continues to strengthen its AI capabilities, with increased accuracy in speech recognition, as well as offering Volta GPU-powered virtual instances in its EC2 to expand its deep-learning capabilities," says Canalys research analyst, Daniel Liu.
"Microsoft is focusing more on machine reading, which will enable automatic understanding of text. It acquired Maluuba, a deep-learning startup, in January this year as it sees AI as a strategic part of the company's future growth.
As for the third major player, Google has announced its own dedicated AI chip that has been called the Cloud TPU.
This is the latest version of Google's custom-built processor that it uses to run its own AI services.
While the company doesn't plan to sell the chip directly to others, it will offer exclusive access through a dedicated cloud service that will be launched later this year - businesses and developers can build, test and operate software through this cloud service.
And finally, IBM is placing much emphasis on Watson to drive future growth, with APIs such as conversation, discovery and visual recognition. Canalys asserts it is being used for services such as virtual agents in contact centres and security intelligence.
Despite these advances, Liu says AI is still in an early age of development and not delivering significant revenue yet – but it has tremendous potential.
"Leading chipset providers also gained traction, with Nvidia's datacenter GPU business growing nearly 300%, says Liu.
"AMD's partnerships with Microsoft, Google and Baidu to provide graphics processors for their AI businesses signifies cloud service providers' growing investment in hyper-scale hardware with AI-focused capabilities. This investment will continue to drive customer spend on cloud services.