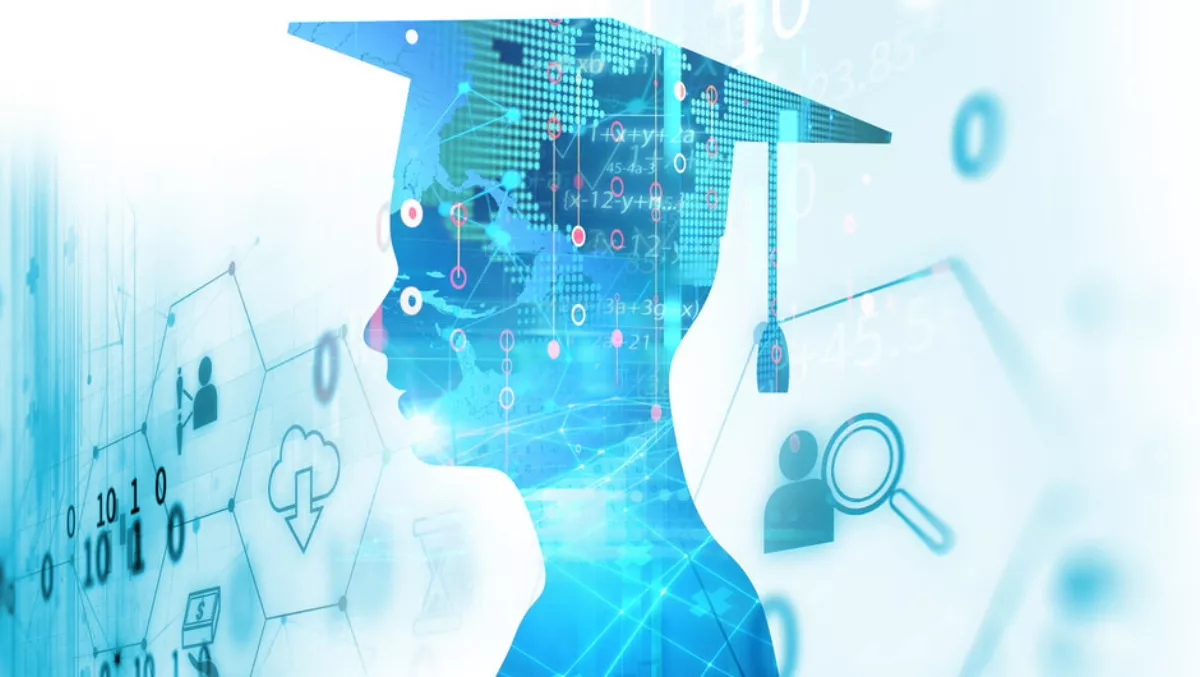 Class in the clouds: How AI and cloud can transform education
FYI, this story is more than a year old
By Michael Chetner, Head of Australia and New Zealand at Zoom Video Communications
There is not an industry in Australia that has not been affected by digital transformation in some capacity. Many businesses are embracing developments in Artificial Intelligence (AI) and cloud computing to revolutionise their business practices and operational efficiency.
This is also true of Australia's education industry, which must continue to evolve integrating new technology.
The Australian EdTech market is expected to grow to $1.7 billion by 2022. Many Australian start-ups have identified this area for growth over the next few years. In fact, over 12% of Australian start-ups are targeting the education industry, making it the fifth largest industry vertical in Australia.
The education industry must follow industries such as the financial industry and manufacturing industry by beginning to implement a greater adoption of AI and the cloud. The cloud has already greatly altered how educational solutions are delivered. That said, by further utilising Software-as-a-Service (SaaS) and automation, educational institutions will be better prepared to train students for the jobs of the future.
Living off-campus
Just as technology has enabled mobile workforces and revolutionised the workforce, technology is also changing how educational services are delivered. There are currently more than 1,100 online educational providers in Australia, generating approximately $5.4 billion.
The industry is expected to increase by an annualised 4.5% over the next five years to $6.8 billion. The demand for mobile education represents a realisation that the cloud provides solutions to problems industries never knew they needed solving.
The cloud, as with other industries, has opened up new opportunities which give users greater flexibility to access services when they want, and the increased productivity that comes with it.
A world where students put on goggles and are transported into a virtual training room is not far away. Virtual classrooms are already changing how students interact with each other and their teachers.
Cloud-powered communications technology allows students and teachers to break down physical restrictions and join a virtual classroom that runs in the cloud, using video and audio, and augmented reality to interact, share ideas, and explore the interior of a virtual Tesla without being in the same location.
Just as businesses have been empowered to embrace flexible working environments, the cloud has allowed educational institutions to untether services and students from physical locations. The cloud removes the need for giant university campuses, and it's not impossible to imagine a world where a 'university' is located on a few floors of an office building, exclusively housing administration staff.
Some universities are already implementing this technology, using video communications to give students access to industry professionals who otherwise would not have the time to visit a campus. Being able to call into a lecture room of eager students at a time that is suitable for all parties is more efficient for universities and professionals, but still gives students the real-world experience of talking to a professional.
Automation
Educational institutions are just like any other business, they need to run specific departments behind the scenes such as finance, human resources and enrolment processes. Utilising Artificial Intelligence (AI) and automation, educational institutions can automate these tasks and increase efficiency. The cost savings, a proven benefit of automation, can be reallocated to improve the services provided to students, such as further improvements in STEM education.
Automation can also give students greater access to the information they might require from academics whenever they need it regardless of academics' availability. Chatbots, which can be loaded with specific information could be deployed so students can gain answers to course- or content-related questions. This technology gives students the help they desire, when they need it, freeing up teachers from administrative duties so they can more effectively perform in the classroom.
Laying the foundations
While EdTech is in its infancy, more solutions will become available as Australian start-ups develop new tools. That said, current EdTech solutions are laying the foundations for technology's move into the education industry.
By further adopting cloud and AI solutions, educational institutions will be better prepared to offer high-quality educational solutions to the workforce of the future.
Greatness creates greatness, so educational institutions must harness the technological developments of today to educate the students who will go on to make the technological breakthrough of tomorrow.