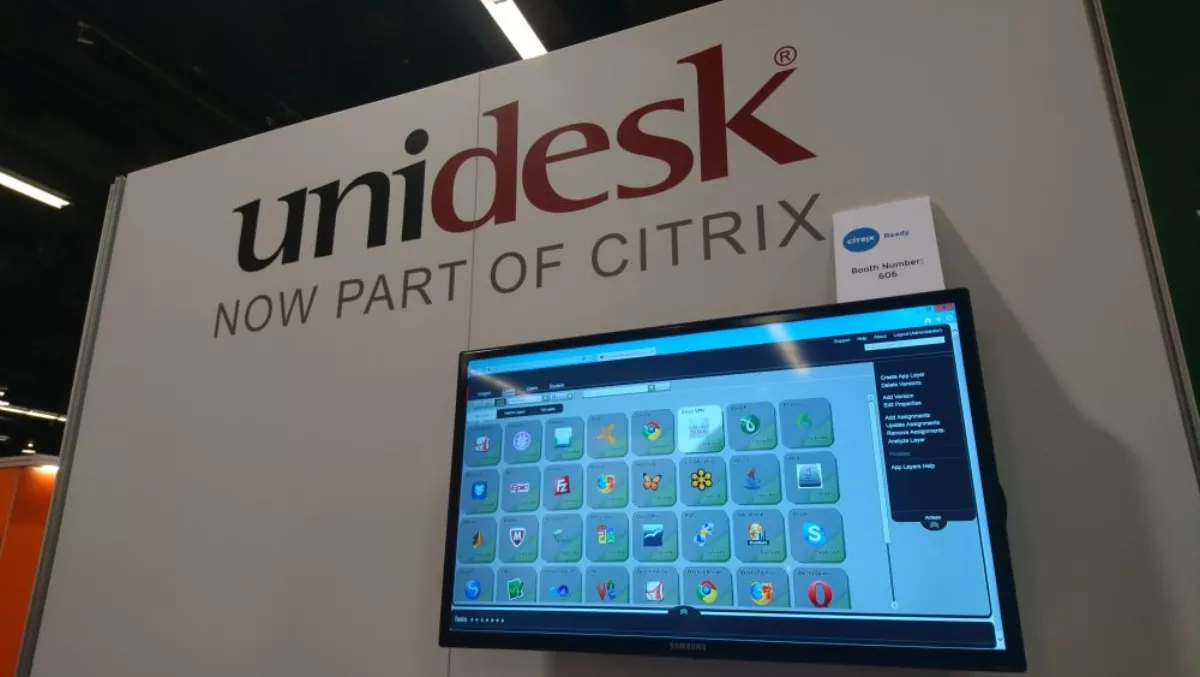 Citrix mobilises huge cloud push through Unidesk acquisition
FYI, this story is more than a year old
Citrix unveiled a major announcement today that it will be acquiring application layering company Unidesk.
While Unidesk doesn't have an established presence in ANZ according to Unidesk representatives at the Citrix Summit, the acquisition will open up the region for the company.
"Unidesk has been recognised by customers and industry analysts as the clear leader in application layering, offering multiple unique advantages that streamline secure app delivery and VDI deployments and make them easier to manage," says Jeroen van Rotterdam, senior vice president of Engineering at Citrix.
Citrix acquired Unidesk to help partners and customers securely deploy and manage apps and desktops through XenApp and XenDesktop.
Unidesk will remain a standalone product for VMware Horizon and Microsoft virtual desktop deployment customers.
"By incorporating Unidesk technology into XenApp and XenDesktop, Citrix advances its industry leadership by offering the most powerful and easy to deploy application layering solution available for delivering and managing app and desktops in the cloud, on-premises and in hybrid deployment environments," van Rotterdam concludes.
Citrix states that the application layering method is the 'best' way to separate apps from their operating systems such as Windows, allowing better management from end user computing systems to any device.
The company says Unidesk is the only company that offers full-stack layering technology. This will allow for easier cloud transition for both on-premise and cloud deployments.
"Citrix and Unidesk are a natural combination, and we see tremendous value for customers and partners, along with significant potential for growth for our solution," says Don Bulens, Unidesk president and CEO.
Citrix has also focused on building a more established cloud presence, and has now become a Red Bull Racing Innovation Partner.