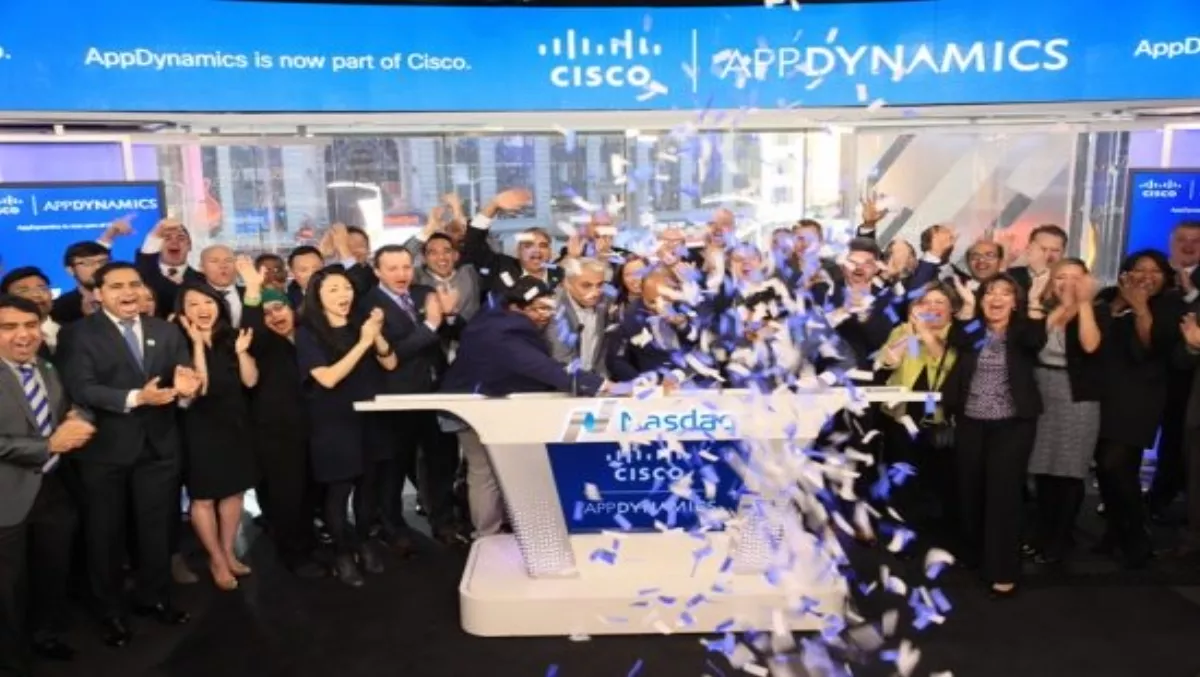 Cisco wraps up acquisition of AppDynamics
Thu, 23rd Mar 2017
FYI, this story is more than a year old
By Ashton Young, Editor
Cisco recently announced the completion of its acquisition of AppDynamics.
Together, the companies will aim to deliver visibility across the network, data center, security, applications and to drive digital transformation.
According to Cisco, having AppDynamics within the company fold will allow them to offer intelligence, correlation and insights at every level of the infrastructure, security and application, enabling customers to make more informed IT decisions and improve business results.
"We acquired AppDynamics because they are a market leader in a category that will be a cornerstone for how enterprises drive their business forward," says Rowan Trollope, senior vice president and general manager, Internet of Things (IoT) and Applications, Cisco.
"Together, AppDynamics and Cisco will be the only company that can deliver complete visibility spanning from the infrastructure to application to end user."
The company was certainly on a roll before being acquired by Cisco, as reports show the company saw year-over-year revenue growth of over 50 percent, with approximately 75 percent of last year's product revenue purely subscription-based.
AppDynamics also listed their recent successes and customer traction, including:
Continued growth with customer wins with the European Organization for Nuclear Research (CERN), Vodafone, and Wells Fargo
Product innovation including Business iQ, a new App iQ performance engine, and Microservices iQ, a new performance engine in the App iQ Platform
New partnerships with Microsoft for delivery of advanced support for real-time monitoring digital businesses in Microsoft Azure cloud environments, and AppDynamics for ServiceNow
Industry accolades, including being named a leader in Gartner's 2016 Magic Quadrant for Application Performance Monitoring Suites, San Francisco's Best Technology Work Culture, and top 10 of Forbes 2016 World's Best Cloud Companies List
"In a digital world, the user experience, application, and business are converged and inseparable. AppDynamics sits at this intersection monitoring the impact of every line of code on business outcomes," says David Wadhwani, current chief executive officer, AppDynamics.
"By joining forces with Cisco, we're able to double down on our vision of helping companies overcome the complexity of modern software so they can deliver exceptional customer experiences and drive better business performance."
AppDynamics will continue to be led by David Wadhwani as a new software business unit in Cisco's IoT and Applications business, reporting to senior vice president Rowan Trollope.