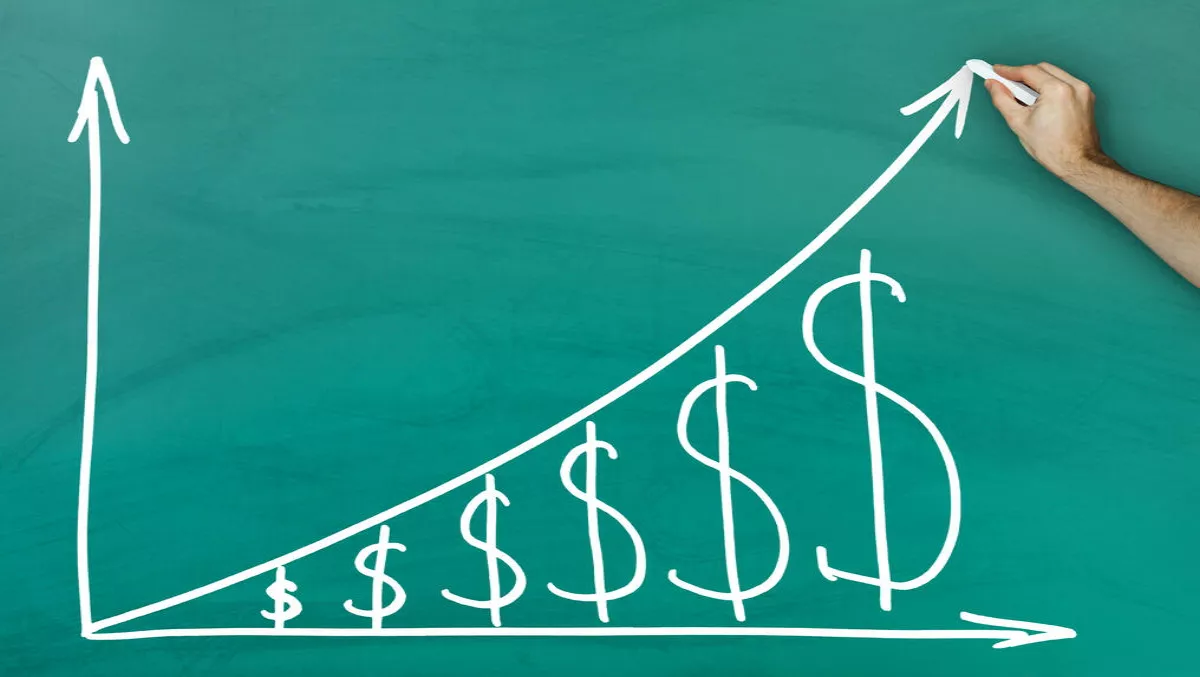 Cisco Services' revenues continue to expand
FYI, this story is more than a year old
As Cisco transitions the business model, the savings from global headcount reductions will be invested to further expand the software and services businesses.
Cisco's corporate revenue declined 1.6% year-to-year to $12.6 billion in 2Q16, while Cisco Services revenue grew for the 53rd consecutive quarter, increasing 5.3% year-to-year, to $3.1 billion. Cisco Services contributes 24% of total Cisco revenues, improving 160 basis points from 2Q15, supported by security services and business initiatives to transition to a software-subscription services vendor. Services deferred revenue also grew year-to-year by 3.4% to $10.2 billion in 2Q16, driven by an increase in software subscription services resulting from an expanding software portfolio. Cisco services gross margin was 66% in 2Q16, improving 150 basis points from the year-ago quarter. Total Cisco Systems headcount increased from 71,833 in 2Q15 to 73,711 in 2Q16, a 3% increase. However, Cisco announced it will be restructuring, impacting about 5,500 employees or about 7% of the company's global workforce to focus on driving profitability and drive revenue growth across lines of business. TBR expects Cisco to shift its workforce to focus on building revenue by expanding security offerings to target commercial and public sector industries.
Cisco invests in its security services portfolio to protect clients' cloud environments, networks and endpoints
Security is a core part of digital transformation and the network, and Cisco provides security products and services to customers to protect them from increased security attacks as they connect devices, users and applications online. Expanding its Security Advisory Services with new offerings, such as the Security Services for Digital Transformation announced in July, allows Cisco to help clients securely adopt digital technologies and drive business outcomes as a result. Cisco's Security Services for Digital Transformation helps clients develop and implement a customised digitisation strategy with built-in security using services, such as business strategy and advisory services; design and build services, and maintain, optimise and operate services. The acquisition of CloudLock Inc., a provider of cloud access security technology, provides opportunities for Cisco to enable clients' secure cloud adoption and address demand for cloud-based security services, as customers increasingly prefer to consume security technologies "as a Service" rather than traditional perpetual licenses. TBR expects Cisco to enhance its Security Advisory Services and Cloud Consulting Services by integrating threat telemetry and analytics around user behaviour and sensitive data in cloud services generated by CloudLock technology.
Expanded local presence facilitates Cisco's client relationship building and digital transformation work
In addition to securing clients' digital transformations, Cisco continues to invest to support digitisation across countries. In July as part of the Cisco Deutschland Digital initiative, in which Cisco is investing $500 million, the company launched a standardised omni-channel software platform for retail called electronic Point of Sale (ePOS). Cisco also partnered with the government of Israel to accelerate the country's digitisation in the next three years. Such initiatives enable Cisco to create familiarity with, develop and implement Cisco offerings and train experts, ultimately leading to future selection of Cisco solutions and services. Successful digital transformation work involves regional experts working with clients' CxOs and delivering business-relevant solutions. Through the new Global Delivery Center in Pune, India, which opened in June, Cisco will strengthen its relationships with local clients and pursue digital transformation services opportunities in the country as well as globally with clients in the telco, financial services, consumer goods and public sector.
Article by Elitsa Bakalova, TBR analyst
Related stories
Top stories