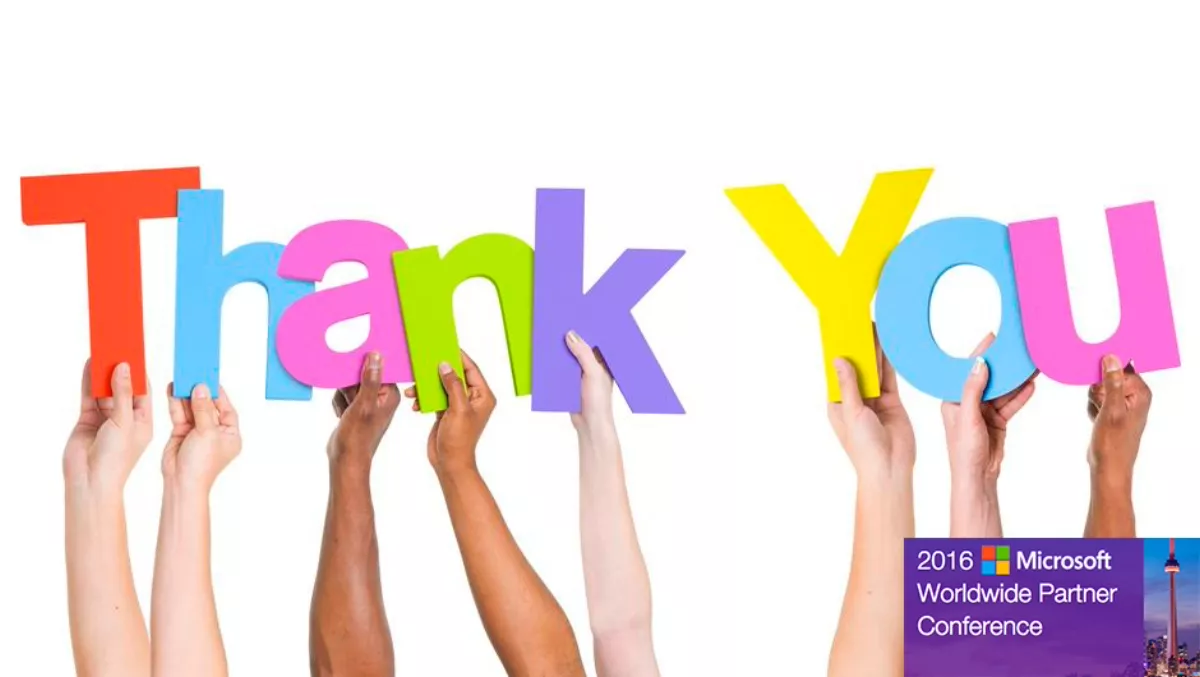 Cireson honours partners at Microsoft WPC 2016
Wed, 13th Jul 2016
FYI, this story is more than a year old
By Sam Worthington, News Editor
The Microsoft Worldwide Partnership Conference (WPC) is nearing the end of day two. Day one saw Cireson hold their partner appreciation happy hour for the second year in a row.
Known for their forward thinking on all things Microsoft Cloud and System Centre, Cireson dedicated a whole hour to honouring 15 distinct organisations.
The company chose a select few of high performing partners located around the world to honour within the allocated 60 minutes.
Awards were given to global partners, and included the following winners:
Apajove – UK
Concurrency – USA
Crayon – Europe, USA
EACS – UK
Fyrsoft – USA
Inframon – UK
Inovativ – Europe
Lumagate – Europe
Netrix – USA
OCSL - UK
Softchoice – North America
Systemology – Australia
Softlanding – Canada
Teorema – Italy
Vaserv – Germany
The categories were customer impact, opportunity creation, field engagement, outstanding sales, and integration of Microsoft Azure and System Centre technologies.
Paul Sutton, partner at Cireson, says it was a great opportunity to gather their partners in one place and give them the appreciation they deserve.
"These partners work tirelessly to provide expert knowledge and implement technology that allows their customers to be ridiculously productive within Microsoft System Centre, Azure, and beyond. Coming together and strengthening this community is a great reason for celebration - we really enjoyed seeing familiar faces and connecting here in Toronto," says Sutton.
According to a company statement, Cireson say they are proud to continue to recognise the many outstanding partners that contribute to their success and drive the community forward.