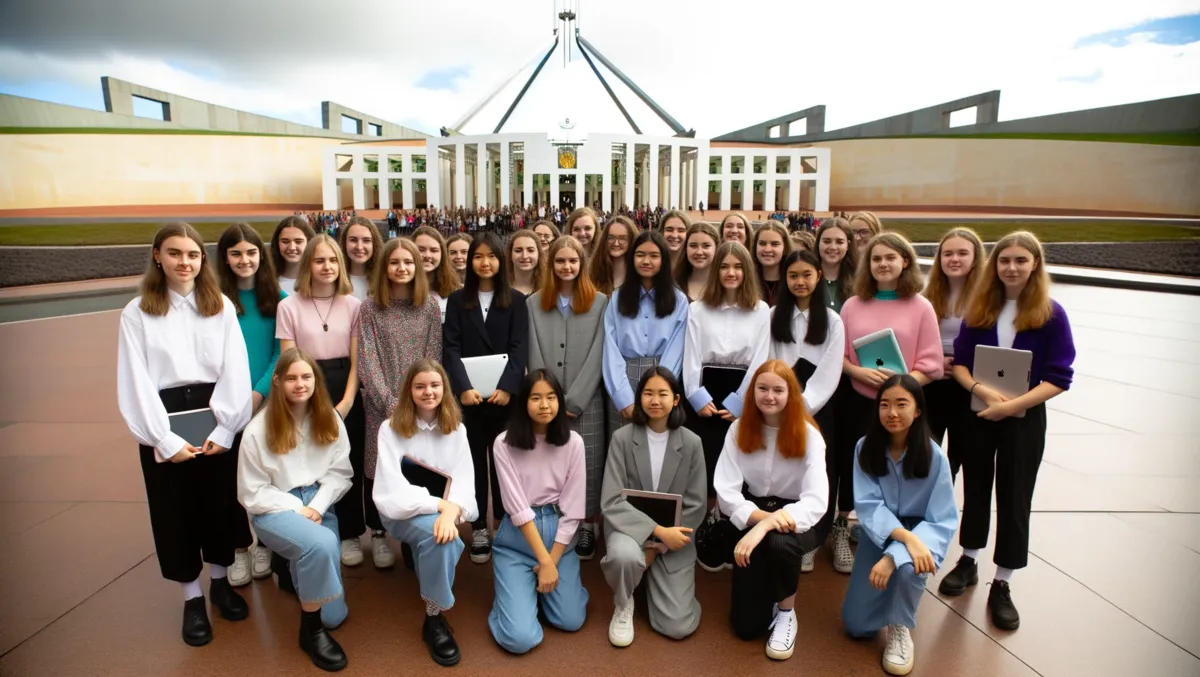 Canberra students celebrate success in first Women in ICT programme
The inaugural year of the Women in ICT (WIC) Work Experience Connection Programme saw a host of Canberra students passionately participate in the scheme and excel in their respective placements. As a celebration of their achievements, these students will be accoladed in an event to be held at Parliament House this month.
The event, chosen as a fitting wrap-up for this year's students, is set to take place on 19 October. It promises to be an enthusiastic celebration of women's triumphs in the field of technology. Hosted by Alicia Payne MP, the event aims to continue the WIC's mission of recognising the accomplishments of women and girls in ICT while simultaneously striving to shatter the glass ceiling in this traditionally male-dominated sector.
The Work Experience Connection Programme successfully facilitated the placement of 17 girls and non-binary students, from Years 9 to 12, in premier organisations such as EY, the Australian Federal Police, Microsoft, and Pragma Partners. The students were given the opportunity to delve into a diverse array of ICT roles including operations, networks, penetration testing, cybersecurity, coding, human resources and consulting.
One of the students, Briagha Elliott, a Year 11 participant, shared her positive experience of the programme saying, "I was able to seek guidance from professionals who successfully navigated the consulting hiring process and now excel in their roles. Meeting everyone was a blast, and immersing myself in the office environment was truly invaluable."
The experience provided not only direct benefits to the students but also to the mentor organisations. Tori Sanderson, General Manager at Pragma Partners, found the programme to be mutually beneficial. She stated, "It was a delight to host students for work experience and play a part in nurturing the learning and development of Australia's next generation of talent. We learnt a lot from mentoring the students, and they gained valuable practical experience, so it was a win-win."
Lynn White, the Co-Chair of the WIC Pipeline and Advancement Sub-Committee, expressed pride in the programme's successful inaugural run. She said, "The programme was a huge success and an extremely rewarding experience for both the students and the hosts. It gave students a great insight into working in the ICT sector and the pathways they can pursue."
Plans for next year's programme include an expo that targets high school and university students, where representatives from leading tech organisations will showcase what a career in ICT could look like. Additionally, guidance on resume and cover letter writing will be provided to potential participants in preparation for the 2024 programme re-launch.
Lynn concluded, "We want to show students who may not have considered studying or working in tech that it's a really fun and diverse industry."