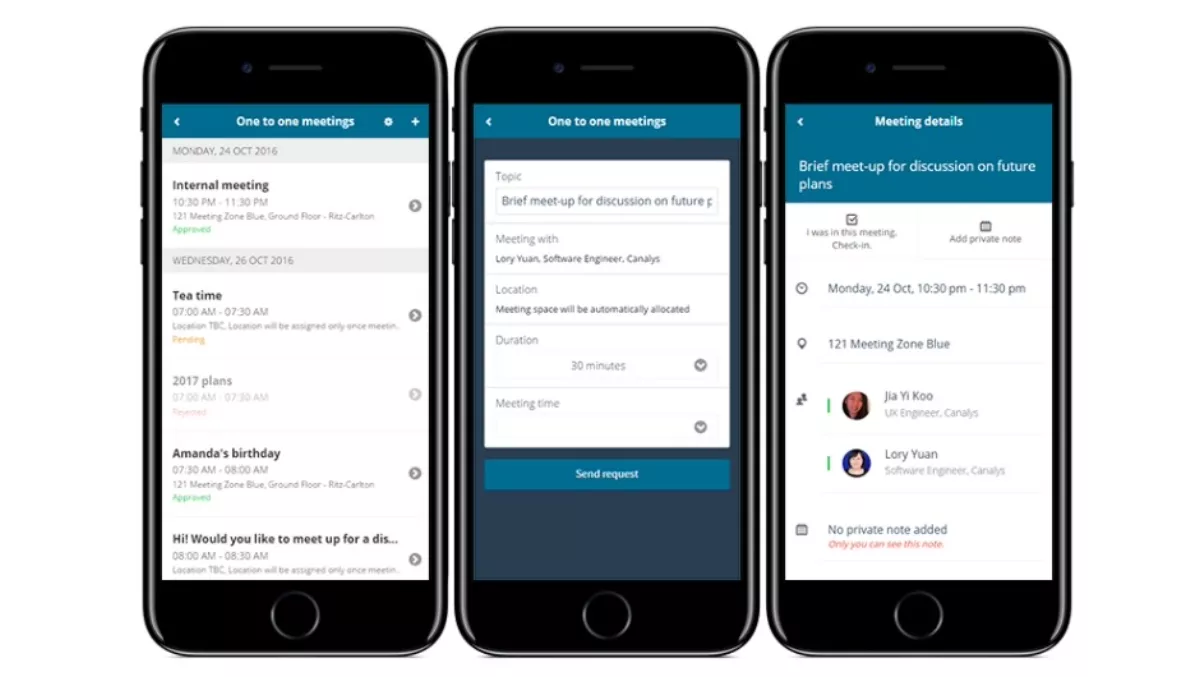 Canalys launches white-labelled event app to make partner events easier
FYI, this story is more than a year old
Canalys is serving up a new event app, for use by technology vendors and their channel partners, to help improve attendees experience at partner events.
As well as providing personalised agendas for attendees – with both event and personal schedules covered – and partner profiles, the white-labelled offering features a live meeting booking system with Canalys noting that its research indicates the main reason people attend partner events 'is to meet with others to do business'.
Users can quickly and easily request a meeting via a partner's profile.
Geolocation features using iBeacon technology enable users to quickly see where others are – and who is near them already, while private chat is available between individuals and groups.
Gemma Edwards, Canalys senior director of marketing and events, says the app, which has been used and improved for nearly a decade by more than 10,000 attendees, also enables audience engagement via a live Q-A system, enabling attendees to interact with speakers live and ask questions without the need for open mics.
Meanwhile a live gallery provides images for easy integration into social media and event screens to increase event engagement.
"Channel partners already use this app and the research community behind it," Edwards says. "This makes the app more beneficial, more convenient and easier to use than other event apps.
"We understand vendors' and channel partners' event goals, because we are an industry analyst house with technology and channel research at our core," Edwards adds.
As the app is white-labelled, companies can use their own brand at their event.
More details about the offering can be found here.