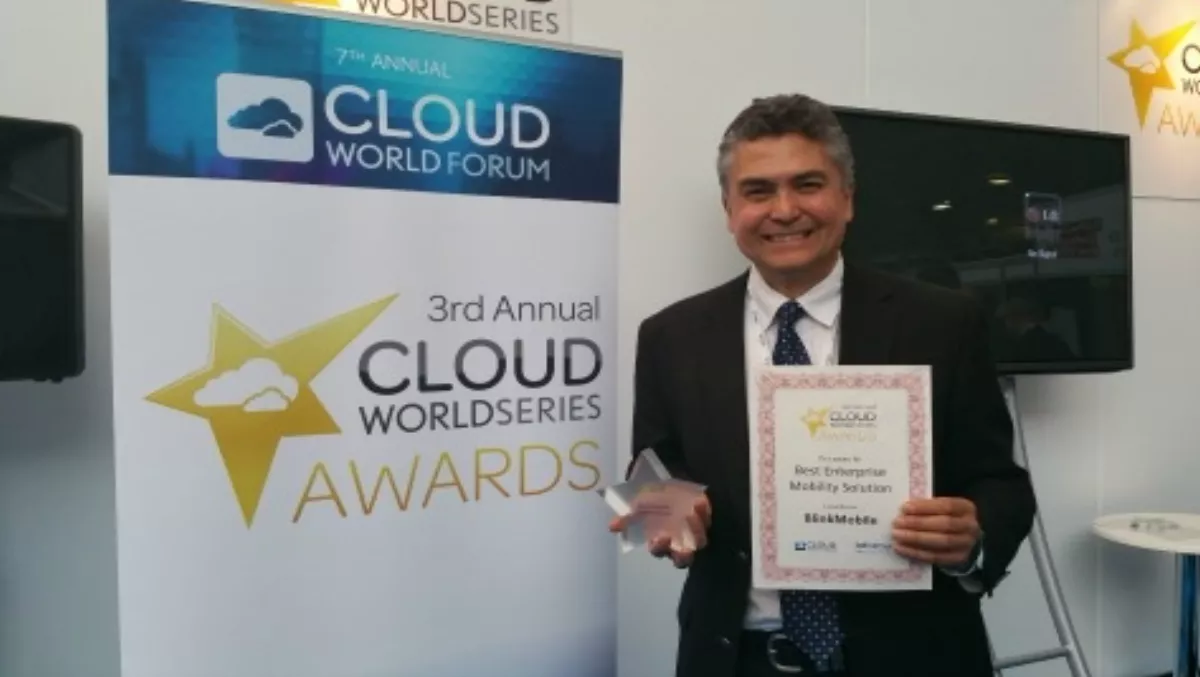 BlinkMobile wins in London, amps up expansion plans
By Catherine Knowles,
Fri 26 Jun 2015
FYI, this story is more than a year old
​BlinkMobile's Blink Mobility Platform has won 'The Best Enterprise Mobility Solution' at this year's Cloud World Series Awards ceremony in London.
BlinkMobile was the only Australian company shortlisted for any of the award categories and was chosen amongst international companies such as AirWatch and Tangoe.
The Blink Mobility Platform comprises of a combination of services and technologies addressing the issues associated with large scale, rapid, multi-platform, productivity (or 'soldier') app development.
Alan Williams, BlinkMobile chief technology officer, says, "This award is a tremendous honour for our talented team and our supportive partner network which together have continued to develop feature rich functionality for end user customer benefit.
"Public and private sector organisations all over the world now are benefiting from BlinkMobile's ability to deliver mobile service offerings which interface with existing corporate systems as required and without concern for ongoing end user device issues."
This win bodes well for the company's expansion plans.
Tony Harris, BlinkMobile Interactive director and chief sales officer, says, "International expansion ranks as BlinkMobile's main priority for the year ahead, and this award in London along with our other recent successes will add substantially to our ability to deliver on the goal.
"We're looking forward to cementing our relationships with key partners in the European and North American markets."
The Cloud World Series award recognises BlinkMobile's technical development and client acquisition.
Technically, BlinkMobile has developed the first fully offline operation of hybrid Android apps and more recently expanded its server side capability with its new Envoy services that manage work-in-progress, APIs, authentication and workflows to optimise the mobilisation of core business processes.
At the same time BlinkMobile's corporate client base has increased significantly with new client revenues increasing threefold over the previous year.
The Cloud World Award comes on the back of BlinkMobile recently being named in CIO Review (USA) magazine's 20 Most Promising Enterprise Mobility Solution Providers.
The company was also ranked in third position among 200 companies for the Reader's Choice category for Anthill Magazine's Smart 100 Company 2015 list.