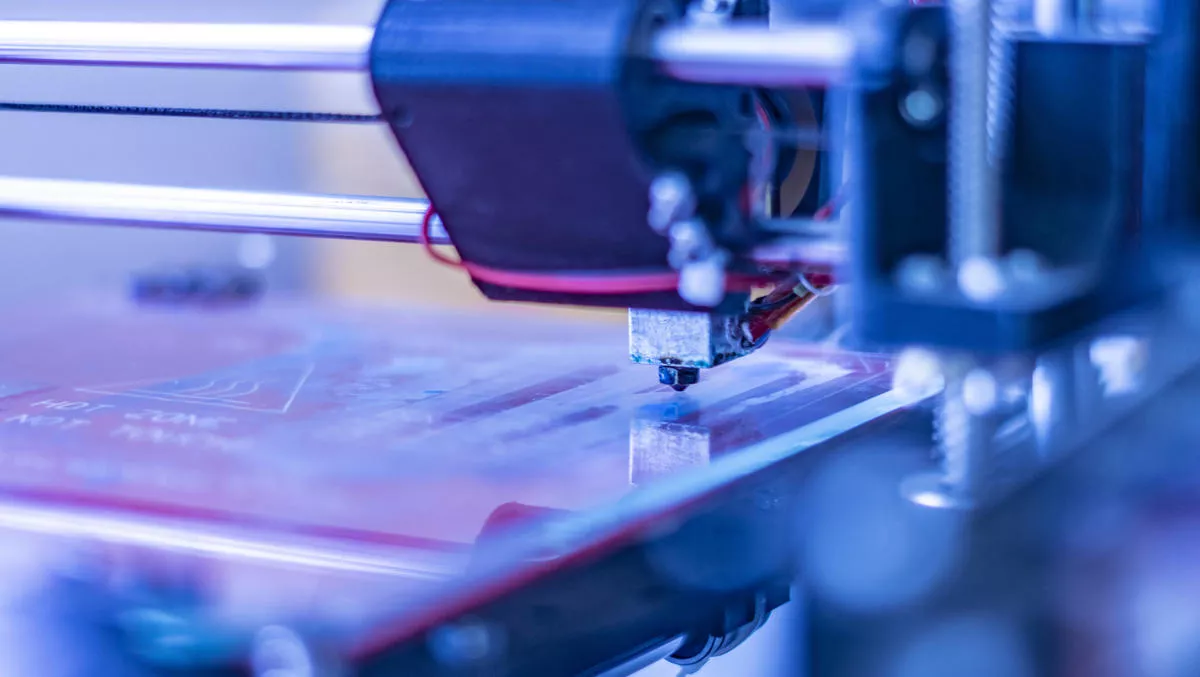 Beyond prototypes: How 3D printing is moving outside the test lab
Mon, 30th Nov 2020
FYI, this story is more than a year old
The future of 3D printing has never been brighter, thanks to the growing pace of adoption and the promise it holds for revolutionising processes across a variety of industries.
The technology has proven to be invaluable for producing more accurate models, operating with a high degree of precision as well as delivering printing capabilities on demand — but a large part of its historical use — (55% of respondents in one survey) — has been in prototyping and testing.
The unique ability of 3D printers to construct precise and intricate shapes faster and more efficiently than a manual process represents a compelling point for companies eager to fabricate concepts, models, and bases for existing components.
Constant refinement and technological progress have helped 3D printing come a long way over the past few years, expanding its applications and use cases. Even in the test lab, innovations are helping 3D printing technology realise its full potential.
Innovation drives evolution
While 3D printers are nearly 30 years old, the technology has only really seen a spike in innovation during the past decade.
Historically, 3D printers were almost exclusively found in test and design labs due to the prohibitive costs of materials and machinery. Even today, as additive manufacturing expands and machines become significantly more affordable, total 3D printing only accounts for 0.1% of global manufacturing by some estimates.
As the industry seeks to grow toward more fertile markets, innovations in technology, software, and materials are making this expansion possible. It bears keeping in mind that while prototyping remains the most popular use case for 3D printing, it can exhibit widely different meanings depending on the settings.
For instance, in the medical field, surgical professionals use 3D printed models to study and prepare for operations, as well as training new students to navigate complex surgical procedures. Readily available materials can imitate several types of tissue effectively, as evidenced by ample data highlighting how surgeries are consequently more efficient and safer.
Additionally, many companies have moved from simply designing prototypes to producing fully functional test parts that can demonstrate components' behaviour in near-lifelike conditions.
Another major source of improvement that has pushed 3D printers further into the spotlight is the speed of printing. While additive manufacturing offers several advantages, many of the standard printing methods are time-consuming and limit the technology's scalability for large-scale manufacturers.
Thankfully, innovations such as CLIP (continuous liquid interface production) alongside development of faster 3D printers expedite component jobs and design prototypes.
In terms of manufacturing activities, several companies have already begun integrating 3D printing with their production lines, even if on a limited basis. The use of fused deposition modelling (FDM) means that companies can more accessibly print larger parts.
Additionally, the breadth of new materials being introduced means it is possible to produce components that meet strict regulatory compliance restrictions. Major corporations like BMW, Adidas, and Siemens feature additive manufacturing activities as parts of their production line, and even the aeronautics industry constructs certain components for aeroplanes with 3D printers.
Though prototyping remains the most popular use case for 3D printing, production is now a close second, with 43% of surveyed companies noting that they already deploy the technology in their commercial processes.
One of the primary drivers of this trend is the ability to print made-to-order components and end products, as well as the accompanying speed and cost savings achievable for small-scale printing jobs. Instead of ordering a massive batch of a particular component or product, companies can now offer services on demand while reducing time to delivery and resource waste.
Most importantly for the industry perhaps, innovation is arriving in unexpected ways that continue to push boundaries and possibilities.
In the medical field, the technology is progressing from constructing models to potentially printing skin grafts, bone replacements, and even organs in the future, thanks to ongoing research into biomaterials and bioprinting.
Meanwhile, architecture and design fields have created their own printers which can manufacture housing using concrete and other recycled material. A San Francisco-based non-profit has developed a printer capable of printing a 350ft home in just two days far more inexpensively than traditional construction methods.
Just the beginning
Despite its humble beginnings and narrowly defined use cases, 3D printing is rapidly expanding its footprint thanks to the novel materials and processes that are applicable for a range of different industries.
As the technology matures, new innovations and more accessible printers mean that more fields can uncover novel new uses to match its vast capabilities.
From printing medical devices and prosthetics to building entire homes, the immense potential for 3D printing is only now being realised to its fullest extent.