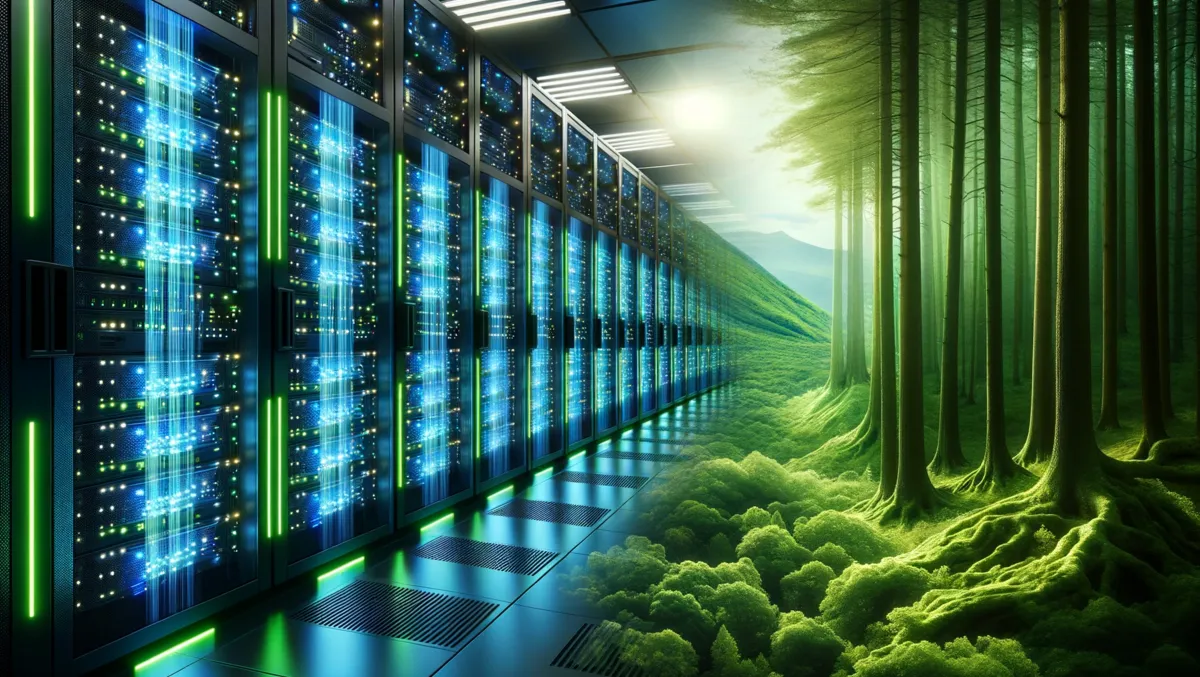 Balancing digital video demand and environmental sustainability in tech
The global technology community is recognising the environmental implications of the high volumes of video traffic that inundate public internet and corporate IT networks.
Speaking on this matter, Philippe Wetzel, CEO and Founder of VITEC, a technology expert in the IP video space, sheds light on how the industry can balance environmental sustainability and the demand for digital video.
Video represents over 80% of the internet's traffic, contributing to more than 3.7% of global greenhouse gas emissions. These statistics underscore the significant part played by video in global emissions, especially with the rapid annual growth of approximately 25%.
The accelerating demand for video content driven by platforms like TikTok and WhatsApp also calls for more encoders. Wetzel points out the importance of focusing on video technology details to address the increase of devices and encoders stemming from the rapid expansion in digital video consumption.
In this regard, encoders tend to consume significantly more energy than decoders. Historically, there was an uneven relationship between the two, with a smaller proportion of the population creating video content, thus encoding it, compared to those consuming and decoding video.
However, the exponential rise in professional and personal user-generated video content has narrowed this gap, considerably increasing the sector's carbon footprint. The growing demand for video content requires industry leaders to re-evaluate sustainability solutions, embarking on initiatives to reduce the industry's environmental impact.
An effective assessment of the industry's carbon footprint must cover direct and indirect emissions from designs and strategies. These include the extraction stages of raw materials, design, manufacturing, transportation, and final recycling. Every key player should be involved in reducing energy consumption at their respective stages.
By achieving this, industry leaders can enjoy cost-effective benefits while reducing environmental harm. This becomes a win-win situation for everyone, as green products and services appeal more in today's increasingly environmentally aware markets.
As part of its sustainability commitment, VITEC stepped forward to introduce GreenPEG, a well-developed methodology that measures the company's ecological footprint. The strategic approach involves incorporating photovoltaic panels and batteries to generate electricity, streamlining logistics for better efficiency, integrating eco-friendly requirements into the design and architecture process, encouraging product recycling, and implementing real-time energy monitoring and control.
While VITEC's steps towards sustainable practices have significantly minimised their carbon footprint, they believe a broader, industry-wide effort is required. Therefore, VITEC is engaging stakeholders, partner organisations, and competitors to join their sustainability initiatives. This includes guiding the next video compression standard towards eco-friendliness. For this endeavour, VITEC is assembling an industry and academic consortium and extending an open invitation to any interested organisation.
Philippe Wetzel has been a driving force in VITEC's sustainable journey. VITEC is renowned for its highly efficient and agnostic technologies that convert and compress raw video into encrypted data formats, supporting military defence efforts.