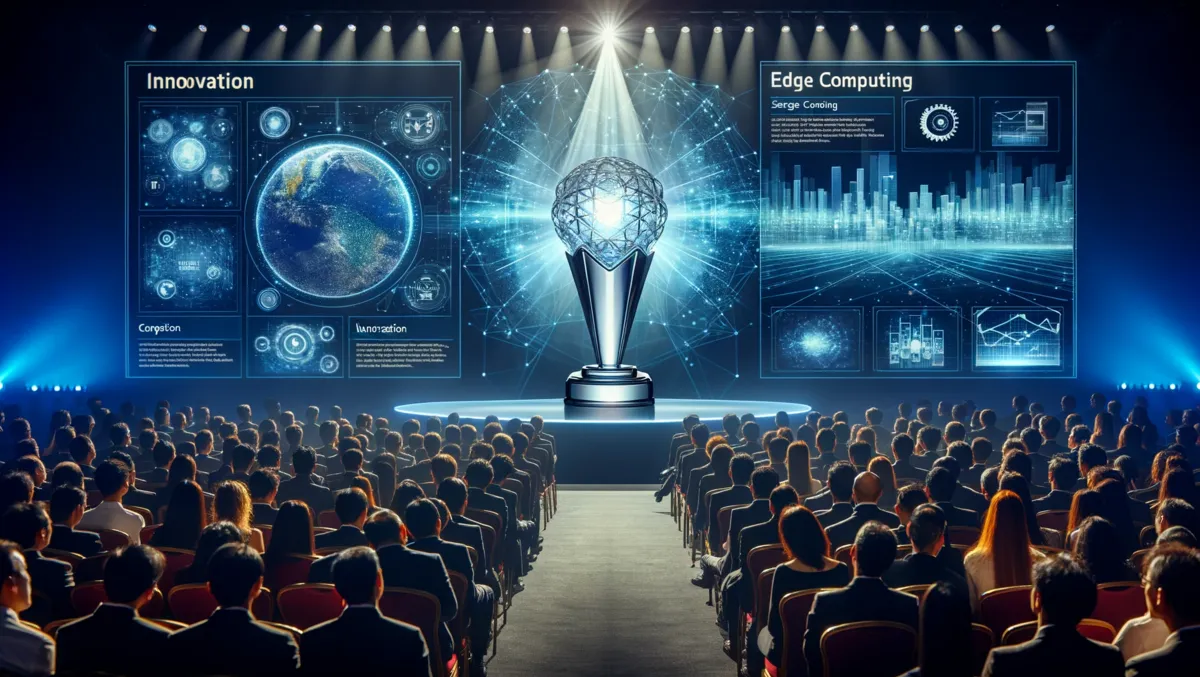 Azion secures Frost & Sullivan's 2023 innovation award for edge serverless computing
Frost & Sullivan has recognised Azion, the Edge Platform that simplifies how to build and run modern applications anywhere, with the 2023 North American New Product Innovation Award.
Azion's Edge platform empowers developers to build and deploy serverless applications, create solid zero-trust security architectures, enhance the content delivery experience, and build breakthrough Internet of Things (IoT) use cases.
One of the company's core products, the Azion Edge Application, enables developers to create any application from scratch or adapt a previous design. This sophisticated platform significantly boosts resiliency to unforeseen challenges, increases speed, and lowers costs. Moreover, it supports dozens of web frameworks, such as Next.js and Vue.js, that simplify developing web apps and building dynamic web pages at the edge.
Azion was created by top developers (based on feedback from other developers) as a robust platform that quickly solves the industry's most pressing challenges. Therefore, Azion Build is packed with edge features that developers can leverage to build swiftly groundbreaking serverless, event-driven web applications at the edge.
Michael Valenti, Senior Industry Analyst at Frost & Sullivan, says: "Azion Technologies Inc. in Palo Alto, California, has developed an edge computing platform. Based on developer feedback, the company created its Azion Build suite of products to simplify the creation of edge serverless applications."
Azion consistently exceeds its customers' performance expectations by simplifying the building and deployment process and delivering superior product performance. The company ensures high performance by providing seamless connectivity at more than 100 edge locations worldwide and guarantees 100% uptime backed by a service level agreement (SLA).
This strong commitment to reliability provides Azion's customers with twenty times faster deployments and ten times faster applications on average and a serverless computing model that relieves users of the burden of managing or operating the underlying infrastructure.
As a result, the innovative nature of the company and its products have positioned Azion as one of the expert players in the edge serverless industry.
Valenti notes: "Using Azion's updated platform to bring applications from the cloud to the edge will raise resilience to unexpected challenges and speed while lowering costs."
"In addition, the Azion serverless edge platform heightens business agility through streamlining processes that empower developers to build and scale their global applications without needing to retool lower-level infrastructure or operating systems."
Each year, Frost & Sullivan presents this award to the company that has developed an innovative element in a product by leveraging leading-edge technologies. The award recognises the value-added features/benefits of the product and the increased return on investment (ROI) it gives customers, which, in turn, raises customer acquisition and overall market penetration potential.
Frost & Sullivan Best Practices awards recognise companies in various regional and global markets for demonstrating outstanding achievement and superior performance in leadership, technological innovation, customer service, and strategic product development. Industry analysts compare market participants and measure performance through in-depth interviews, analyses, and extensive secondary research to identify best practices in the industry.