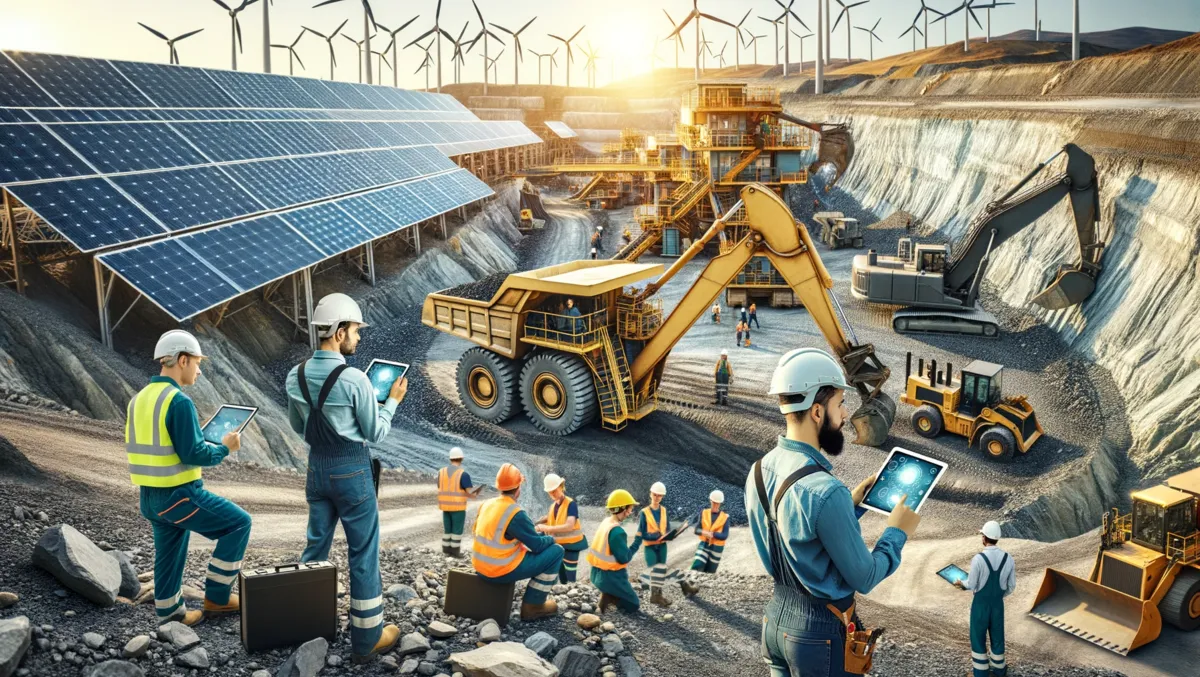 AVEVA and WorkPacks to boost the construction Industry
AVEVA has announced a strategic partnership with WorkPacks to boost construction industry productivity, cost-efficiency and sustainability.
The partnership leverages AVEVA's expertise in digital transformation with innovative solutions offered by WorkPacks to support capital projects specifically.
AVEVA and WorkPacks are positioned to meet the distinctive challenges faced by engineering, procurement, and construction (EPC) companies and owner-operators.
By rolling out cohesive and data-centric solutions, the partnership will enable users to unlock wide-ranging benefits, improving productivity, efficiency, safety and reducing costs.
WorkPacks is a software-as-a-service (SaaS) platform designed for capital project and construction management. Using unique techniques in virtual construction modelling, WorkPacks centralises the planning, sequencing, and automation of the Path of Construction. Through all stages of the project lifecycle, WorkPacks supercharges Advanced Work Packaging (AWP) implementation by enabling sequencing, production, and completion of work packages in a unique visual reporting environment.
The platform provides stakeholders a comprehensive view of their work packages, complemented by in-depth analytics and essential project key performance indicators. Adaptable and scalable, it is designed to support both small-scale and large construction projects.
WorkPacks integrates with AVEVA Everything3D (E3D), AVEVA Enterprise Resource Management(ERM) and AVEVA Asset Information Management (AIM) solutions, helping customers make data-driven decisions and fostering insights for successful project collaboration and execution.
Greg Pada, Vice President and Head of Engineering Business at AVEVA, says: "We are delighted to partner with WorkPacks to improve project outcomes for the construction sector. AVEVA has a track record of de-risking capital projects, enhancing cost and schedule predictability, and driving higher-value outcomes."
"This strategic partnership will further empower customers to use their project data more effectively by automating the creation and management of work packages, reducing idle time, minimising resource use, and improving the productivity and sustainability of their capital projects," says Pada.
Robert Blackmon, Chief Executive Officer of WorkPacks, also comments: "We are excited to collaborate with AVEVA, a global leader in project execution solutions and digital transformation."
"This game-changing alliance complements our industry-leading work packaging solution leveraging AVEVA's data-centric approach to capital project planning and construction, enabling customers to save on time and costs while delivering superior projects," says Robert Blackmon.
AVEVA is a global expert in industrial software, sparking ingenuity to drive responsible use of the world's resources. The company's secure industrial cloud platform and applications enable businesses to harness the power of their information and improve collaboration with customers, suppliers and partners. Over 20,000 enterprises in over 100 countries rely on AVEVA to help them deliver life's essentials: safe and reliable energy, food, medicines, infrastructure and more.
AVEVA supports customers with open solutions and the expertise of more than 6,400 employees, 5,000 partners and 5,700 certified developers. With operations around the globe, AVEVA is headquartered in Cambridge, UK.