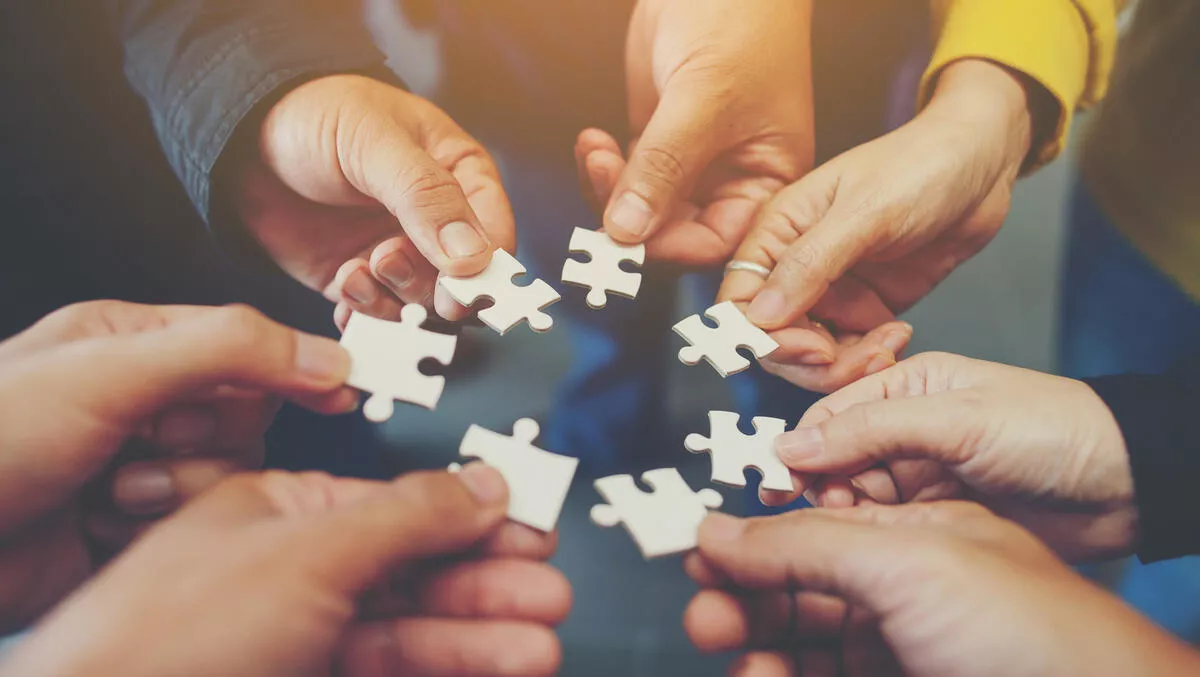 AvePoint launches first-ever global partner programme
Data management solutions company AvePoint has announced the launch of its first global partner programme for all new and existing partners.
The move expands on previous regional programmes and aims to meet the needs of disparate partners — including managed service partners (MSPs), value-added resellers (VARs), cloud consultants and DevOps partners.
AvePoint says the programme is designed to equip them with the technology and resources they each need to create sizable revenue opportunities in the collaboration security market.
"The Microsoft ecosystem presents a huge economic opportunity for partners who can build purpose-driven services around it with AvePoint technologies," says AvePoint senior vice president of global channel Jason Beal.
"The number of Microsoft Teams active users increased by more than 100 million since the start of the pandemic, with many of those organisations forced to rush through their digital transformations without having all of their security, compliance or data retention plans in place.
"That is an attractive opportunity for partners who can help consolidate and protect and govern data from exposure and loss."
The programme was announced just days after AvePoint began trading on the NASDAQ.
"Through the process of going public, we now have over $250 million cash on hand that will be used, in part, to ambitiously invest in the success of our partners and our combined business growth," says AvePoint co-founder and CEO Tianyi Jiang.
"The channel is one of the most important expansion vectors for AvePoint, so we've made it a priority across all business departments in order to realise company goals."
AvePoint says the programme will allow partners to capitalise on the digital collaboration wave. It will feature a two-tiered system of authorised and invested partners. The higher level provides additional support, resources, and discounts for top partners who build their businesses around AvePoint technology.
It also includes a partner advisory council to help shape future programme developments, and a community champions programme to help spotlight important partner voices in AvePoint thought leadership materials.
Eighty20 Solutions co-founder and co-CEO John Kelly says he is looking forward to continuing its success with AvePoint through the new partner programme.
"Eighty20 was established with a simple, yet powerful, goal in mind - to deliver transformations in collaboration with our customers," says Kelly.
"Our strategic partnership with AvePoint was formed to simplify a path to success by leveraging their market-leading product set.
"By launching their partner programme, AvePoint have reinforced their commitment to our success, and we look forward to continuing this journey with them."
As AvePoint continues its investment in the channel, it has also committed to expanding its cloud marketplace presence and offerings. It has introduced a new product bundle for collaboration security and new product offerings, including Google Workplace backup and Cense.
"As the world's largest cloud ecosystem, we owe it to our partners to offer the most innovative products and solutions from a variety of ISVs," says Ingram Micro Cloud vice president of portfolio management Duncan Robinson.
"AvePoint serves a unique and critical role in helping to manage and secure digital collaboration, and we are proud to offer their products as we aim to grow our base as well."
Related stories
Top stories