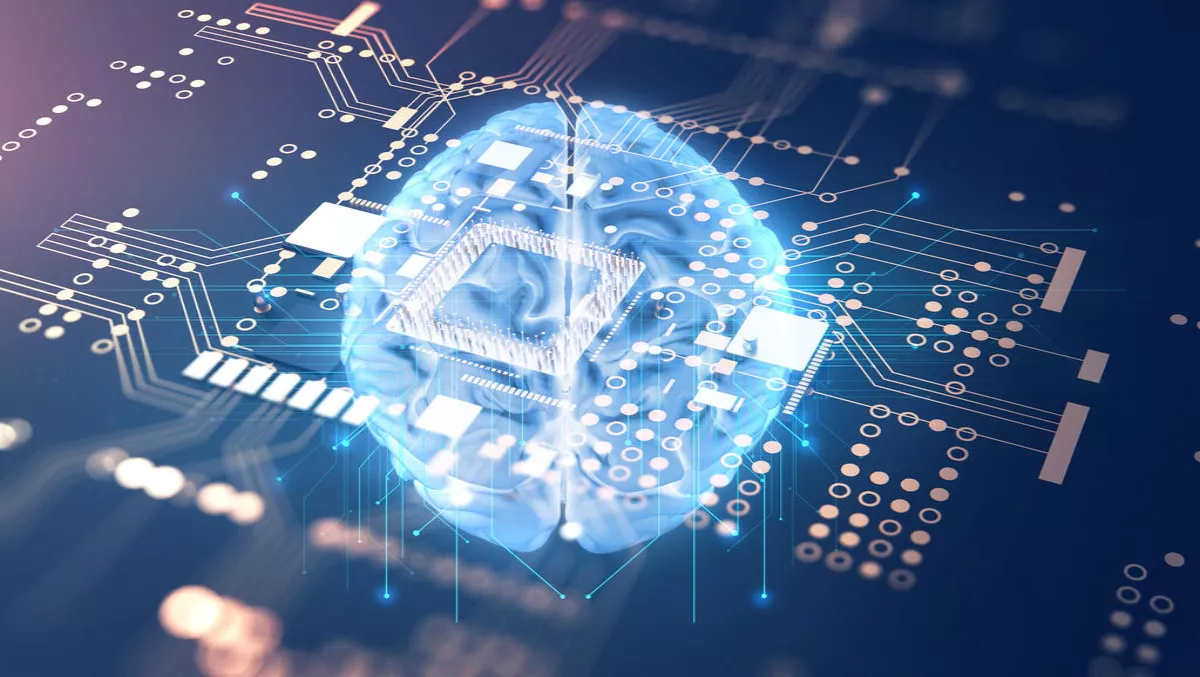 Avaya announces A.I.Connect initiative to boost AI technologies for enterprise communications
FYI, this story is more than a year old
Avaya has announced a new focus with technology partners centred on speeding the development and application of artificial intelligence technologies (AI) in contact centres and unified communications for Avaya customers.
The A.I.Connect initiative will focus on enabling Avaya customers to deliver more engaging experiences to their own end customers, enhancing and integrating workflows with smarter, more personalised interactions through the use of AI and machine learning technologies.
AI offers significant opportunities to address many of the complexities and issues faced by companies in delivering an optimal customer experience.
For example, it can enable companies to capture and use real-time customer sentiment to defuse or re-position situations that could lead to customer dissatisfaction.
"Digital technologies have opened a door to the future that demands the close collaboration of an ecosystem to ensure workable solutions with tight integration," says Eric Rossman, Avaya alliances and partnerships vice president.
These A.I.Connect technology partners, as well as others to be announced in the coming weeks, will help ensure that investments in artificial intelligence and machine learning produce better customer and user experiences with long-term value and minimal disruption.
AI can also help them instantly organise vast amounts of available data input using predictive analytics to deliver optimal information in real time, where it can help achieve the most effective outcome or impact an ongoing customer interaction.
Through the A.I.Connect ecosystem, Avaya and its partnering technology firms will collaborate on creating the broadest set of technology options of AI capabilities for the next-generation digital customer experience built on and integrated into Avaya Oceana and Avaya Breeze.
A.I.Connect will initially focus on five key areas:
Effortless Self-Service, including adoption through conversational interfaces, and extending Bot-based interaction capabilities.
Smart Routing, using Big Data and interaction history, as well as customer sentiment and other analytical/statistical measures, to provide pinpoint customer routing strategies.
Agent Augmentation, to drive upsell/retention opportunities through proactive guidance and Next-Best-Action suggestions consistently across voice, video, chat, email and messaging channels.
Interaction Insights, using trend spotting and sentiment analysis among other techniques to allow enterprises to elevate offerings and enhance business processes with improved best practices and voice-of-customer analytics.
Enhanced Workforce Optimisation, automating and improving QA and discovery of best practice models with the assistance of AI, as well as improving resource scheduling by predicting volumes and absentee rates within the enterprise.
A.I.Connect launches with a number of partners and will grow as more are added in upcoming months.
Afiniti and Scoredata offer capabilities to analyse various data sets - such as historical interactions, or data that is typically external to an enterprises' direct customer information, i.e. demographic information.
They also use behavioural cues to simultaneously provide dynamic routing, agent script management, and cross-sell to customers.
Nuance and Cogito augment those behavioural aspects with core capabilities for voice biometrics, live speaking guidance, sentiment analysis, and more to provide a higher level of agent performance and coaching.
Nuance and Sundown.ai expand self-service capabilities with increased automation augmented with AI capabilities.
Partners like EXP360 extend the customer experience with Virtual Reality (VR) capabilities, giving agents new techniques for describing, explaining, and addressing customer issues.
Arrow System Integrators (ArrowSI), which is experienced in the delivery of complex, AI-enabled solutions for Avaya environments, complements the technical solution capabilities of other A.I.Connect partners.