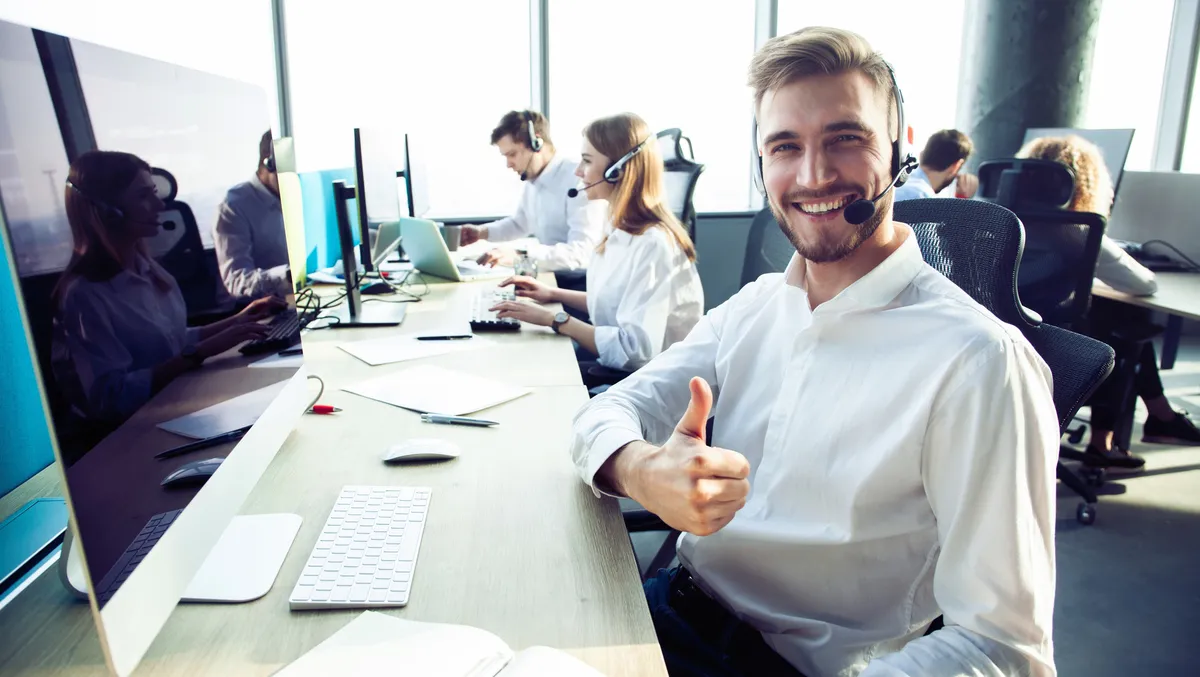 Avaya and Alcatel-Lucent upgrade their strategic partnership
FYI, this story is more than a year old
Avaya and Alcatel-Lucent Enterprise (ALE) have announced the next phase of their strategic partnership at GITEX Global. This will enable global enterprises to innovate easily, without the need for any operationally disruptive technology replacement initiatives.
Building on the existing partnership, which will see ALE offer Avaya OneCloud CCaaS (Contact Centre as a Service) to its customers and Avaya offer ALE Digital Age Networking solutions to its clients; both companies continue to progress on the integration of their solutions to build unique market value propositions. This integration is key to enabling both ALE and Avaya customers to innovate using an expanding, increasingly rich and complementary set of capabilities from either company, and painlessly roll them out.
Avaya OneCloud CCaaS makes it easy to connect everything - voice, video, chat, messaging, and more - to deliver effortless experiences for customers and employees at every touchpoint. And it brings together teams, resources, and insights to maximise contact centre performance and experiences.
Features of Avaya OneCloud CCaaS include proactive automation and service made easy with predictive AI-powered tools.
The CCaaS provides intelligent, conversational self-service that includes options to connect with a live agent. It matches customers with the right employees using intelligent routing. It also customises agent and supervisor desktops and provides combined communications that bring together front and back offices.
Meanwhile, ALE provides digital-age networking, communications and cloud solutions with services tailored to ensure customers' success, with flexible business models in the cloud, on-premises, and hybrid. In addition, all the solutions have built-in security and limited environmental impact.
Among these, ALE's digital-age networking solutions are built on three key pillars.
The first pillar is an autonomous network that easily, automatically, and securely connects people, processes, applications, and objects.
The second pillar is secure and efficient onboarding of IoT devices using segmentation techniques that minimise the risk of having the entire network compromised.
Third and final pillar is business innovation through workflow automation, simplifying the creation and roll-out of automated digital business processes to enhance productivity and enable new revenue streams.
"Our common objective is to support our customers in their digital transformation, providing all capabilities needed to make everything connect. Looking to the future, we are collaborating to deliver new value and services to our respective customers, with tailored vertical solutions," says Rukmini Glanard, Executive Vice President Global Sales, Services and Marketing, Alcatel-Lucent Enterprise.
Nidal Abou-Ltaif, President, Avaya International, adds, "Our customers want innovation, but they want that innovation to come over the top of their IT infrastructures, typically over the cloud. They don't want any costly or time-consuming disruption underneath. Through the integration of our technology with ALE's, and through the strength of our collective global customer base, we're in a unique position to provide that innovation without disruption."
Avaya's presence at GITEX Global comes in partnership with Alcatel-Lucent Enterprise, Uniphore, Verint Systems, GS Lab, Imperium, Konnect Insights, LumenVox, Nectar, Sestek and TOPAZ.