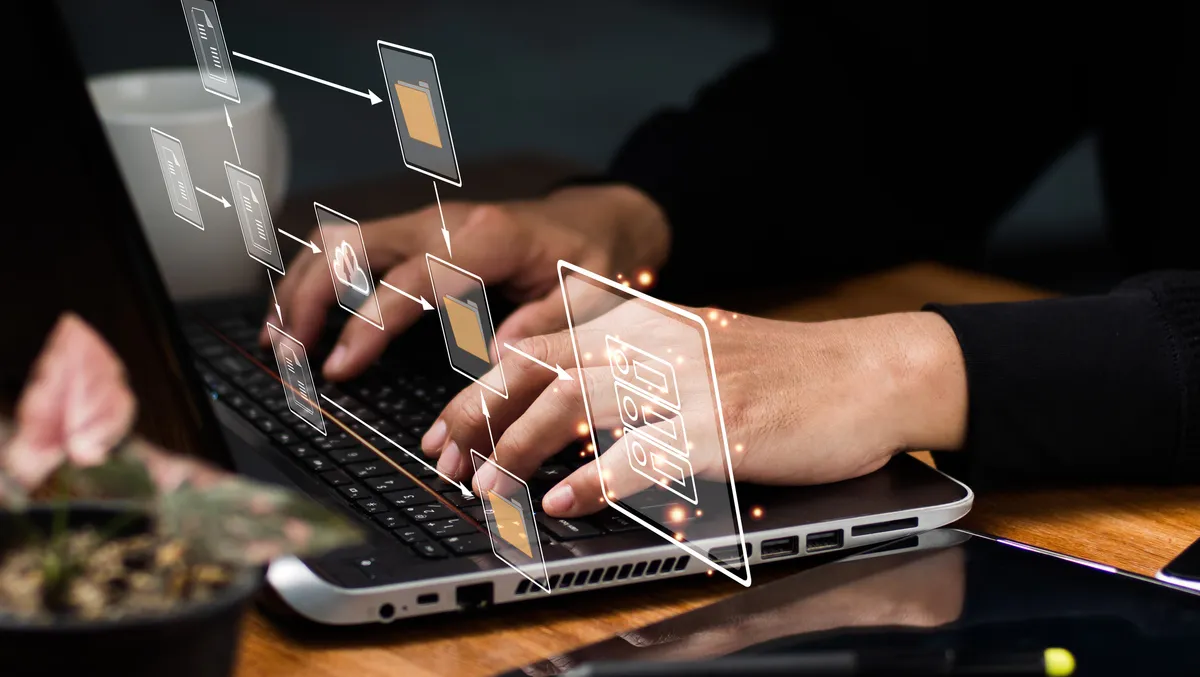 Autodesk paves digital transformation in the cloud
FYI, this story is more than a year old
Autodesk, has kicked off Autodesk University (AU) 2022, the company's annual design and make conference, announcing the introduction of three industry clouds, each explicitly created around the needs of the AEC, M&E and D&M sectors.
Part of the core Autodesk Platform, the three industry clouds - Forma, Flow and Fusion - connect workflows to remove the silos that have road-blocked processes and projects. It also makes data more available to support decision-making and ultimately helps drive digital transformation projects.

AU brings together thousands of industry experts and thought leaders at the forefront of architecture, engineering, and construction (AEC), product design and manufacturing (D&M), and media and entertainment (M&E).
Today, organisations across these industries face unprecedented challenges, from supply chain disruption and labour shortages to distributed teams.
Attendees at AU had the opportunity to hear from leaders in AEC, M&E, and D&M.
Speakers from Autodesk and organisations such as the City of New Orleans, Harvard Business School, British Antarctic Survey, Amazon Studios, BBi Autosport shared how they are achieving better outcomes by connecting people, processes, and technology.
"Our industries are embracing digital tools, but too often, people remain siloed in their respective jobs with disconnected processes, burdened by data that is not as useful as it could be," says Andrew Anagnost, President and CEO, Autodesk.
"The time is now for our customers to fully realise the benefits of digital transformation. Our Autodesk cloud capabilities will empower the innovators and creators we serve to be more productive, and more profitable."
Autodesk supports and advances its customers' digital transformation journeys by connecting workflows in the cloud for better outcomes and workflows.
That's why Autodesk introduced three industry clouds at AU: Autodesk Forma, Autodesk Flow and Autodesk Fusion.
As part of the Autodesk Platform, these industry clouds will connect processes to drive new working methods.  
Autodesk Forma, the industry cloud for AEC, unifies building information modelling (BIM) workflows for teams who design, build, and operate the built environment. The first Forma offering will help customers extend the BIM process into planning and early-stage design.

Autodesk Flow, the industry cloud for M&E, connects customer workflows, data, and teams across the entire product lifecycle from earliest concept to final delivery. The first cloud product available on Flow will focus on Asset Management, allowing users to manage assets throughout the entire production process.
Autodesk Fusion, the industry cloud for D&M, connects customer data and people across the entire product development lifecycle from the top floor to the shop floor.
Fusion 360, together with Autodesk Fusion 360 Manage with Upchain, and Prodsmart make up the initial cloud offerings within Autodesk Fusion.
"Fusion 360 is the best example of where we're taking our industry clouds, providing a connected environment that flows up and down a project lifecycle," says Raji Arasu, Chief Technology Officer, Autodesk.
"As we build out each industry cloud, a central cloud information model will give every collaborator the right data at the right time on the device of their choice."
Underpinning these three clouds is Autodesk Platform Services, the set of cross-industry APIs and services formerly known as Forge.
Autodesk Platform Services allows customers to customise solutions, create innovative workflows, and integrate other tools and data with the platform.