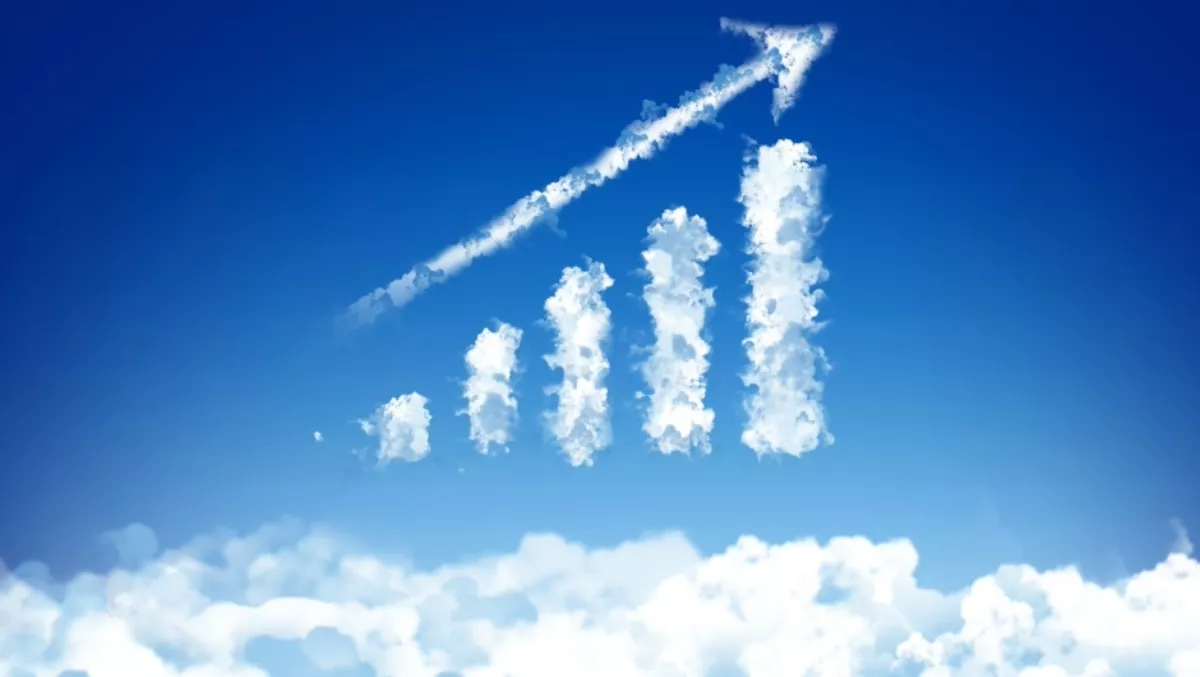 Australian enterprises embracing IaaS at pace with market set to surpass $1b
FYI, this story is more than a year old
Telsyte recently released the key findings from their report on the infrastructure cloud market in Australia, revealing the industry is booming.
According to the report, spending on cloud infrastructure-as-a-service (IaaS) will exceed AUD$1b by 2020, surging from AUD$621m in 2016. What's more, cloud IaaS is expected to be used by a whopping 99 percent of Australian enterprises by 2020.
Already, 34 percent of Australian enterprises are operating with a 'cloud-first' policy, while almost half indicate they plan to increase spending in this area.
This means that despite the immaturity of the AU market, just under a third have reached product ready or mature levels of deployment, allowing them to shift workloads from on-premises systems to the cloud or confidently feel that they can have their business processes built on an IaaS platform.
And the rest? 34 percent admitted to having a cloud strategy that was only in the initial phase of development, while 16 percent have reached the test and development stage. A further 11 percent utilise cloud hosting but lack any integration with on-premise systems and only nine percent of organisations still have no strategic cloud use.
Senior analyst at Telsyte, Rodney Gedda says the increasing awareness amongst Australian enterprises is a positive sign, which presents opportunities for the channel.
"The levels of investment are very encouraging," says Gedda. "Australian IT and business leaders understand what following a cohesive, well constructed cloud strategy can deliver for a business."
Regional managing director for Oracle Australia and New Zealand, Rob Willis shares these sentiments.
"This study overall clearly shows strong growth and investment taking place in infrastructure cloud services," says Willis.
"While there remains work to be done before Australian enterprises will achieve the full business benefits they are seeking from IaaS, we are seeing increasing numbers of customers powering ahead with transformation powered by cloud.
Interestingly, the Telsyte survey highlighted the path for the future - a hybrid approach.
72 percent said they were either creating a hybrid cloud platform or were investigating the approach, representing an increase from 60 percent in 2014 and 56 percent in 2013.
Willis says hybrid cloud is clearly the future of IT infrastructure as it enables greater flexibility when choosing between on-premises and cloud.
"It will allow organisations to be agile when choosing the mix of platforms and services that best meets their requirements," Willis says.
Telsyte's research found 57 percent intend to run most of their IT infrastructure in-house and augment it with selective cloud resources for different applications. This compares with 24 percent that said they intended to run most IaaS in the cloud while also retaining some on-premises infrastructure.
And when it comes down to choosing a cloud provider, the average number of public IaaS companies each enterprise uses is 2.6, down from three during the last two years.
The survey also uncovered an interesting trend in regards to the sources of spending on cloud services, as this has changed form what was once a spend solely in the domain of the IT department.
"The flexibility offered by IaaS providers means that line-of-business procurement decisions can be made when required," says Gedda.
"When a business need arises, rather than having to go through the traditional process of acquiring and deploying new hardware, the services can be obtained rapidly and treated as an operational expense."