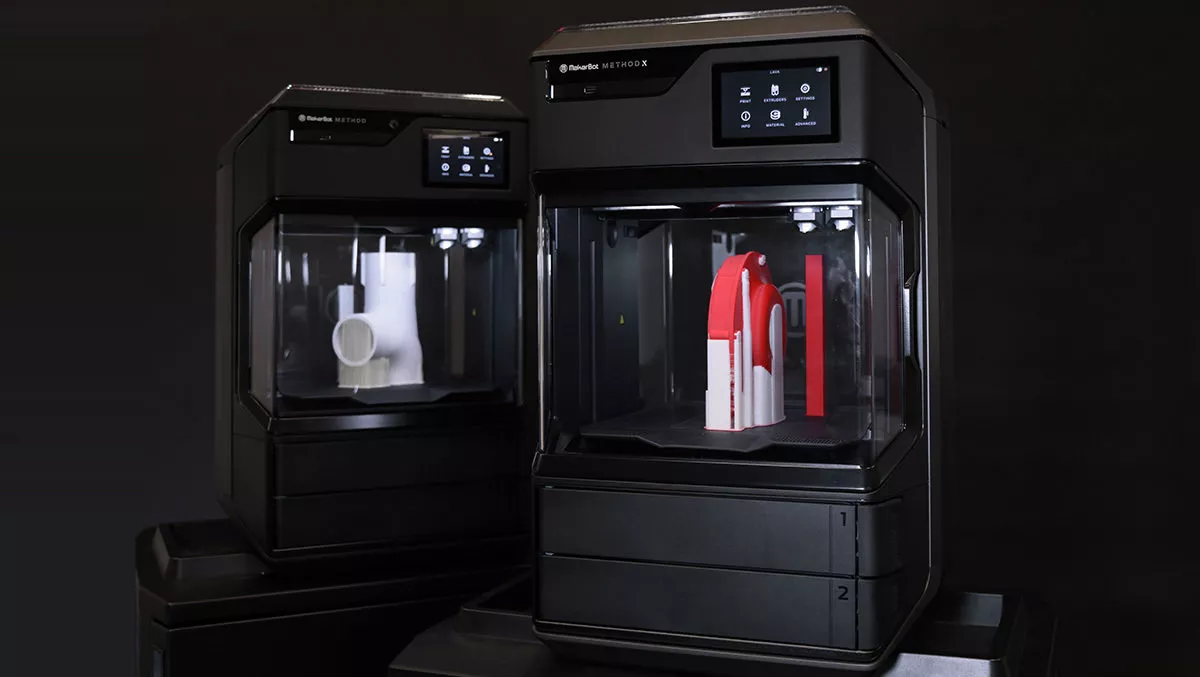 Australian distie Alloys launches MakerBot Method 3D Printer
FYI, this story is more than a year old
Melbourne-based technology distributor Alloys has launched the MakerBot Method, a mid-level 3D printer that bridges the gap between expensive industrial 3D printers and those of hobbyists.
Alloys hosted a special launch event for resellers at their Melbourne showroom. The event introduced the new arrival to the MakerBot family of 3D printers and emphasised how this new technology is changing our world. The distributor kindly invited ChannelLife along to take a look.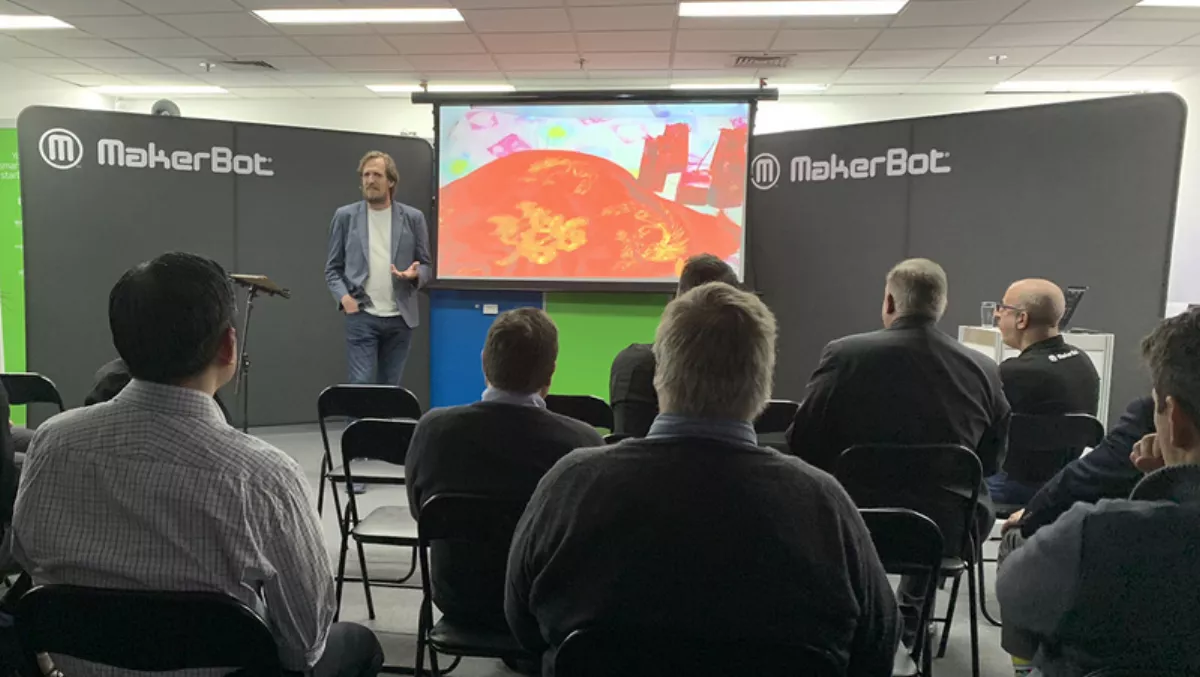 Author and leading technology expert, Simon Waller, kicked off the launch event with a keynote presentation that examined the relationship between the human race and changing technology. Waller illustrated how, historically, with each advancement in technology our needs have adjusted. Where we once needed grain, we now only need bread, the process of turning grain into flour and flour into bread having long been automated.
Of course, cheap and efficient prototyping of designs using high quality 3D printing echoes this example - being able to go straight from the design to what is, essentially, a functional product.
Alloys' strategic alliance director Dave Guttman then took to the stage to talk about his company and explain more about the MakerBot Method.
Until recently, 3D printing has fallen into two categories. At the one end we have expensive industrial precision 3D printers for digital prototyping. At the other end we have relatively inexpensive desktop 3D printers producing reasonable output for hobbyists, but not really of a professional quality.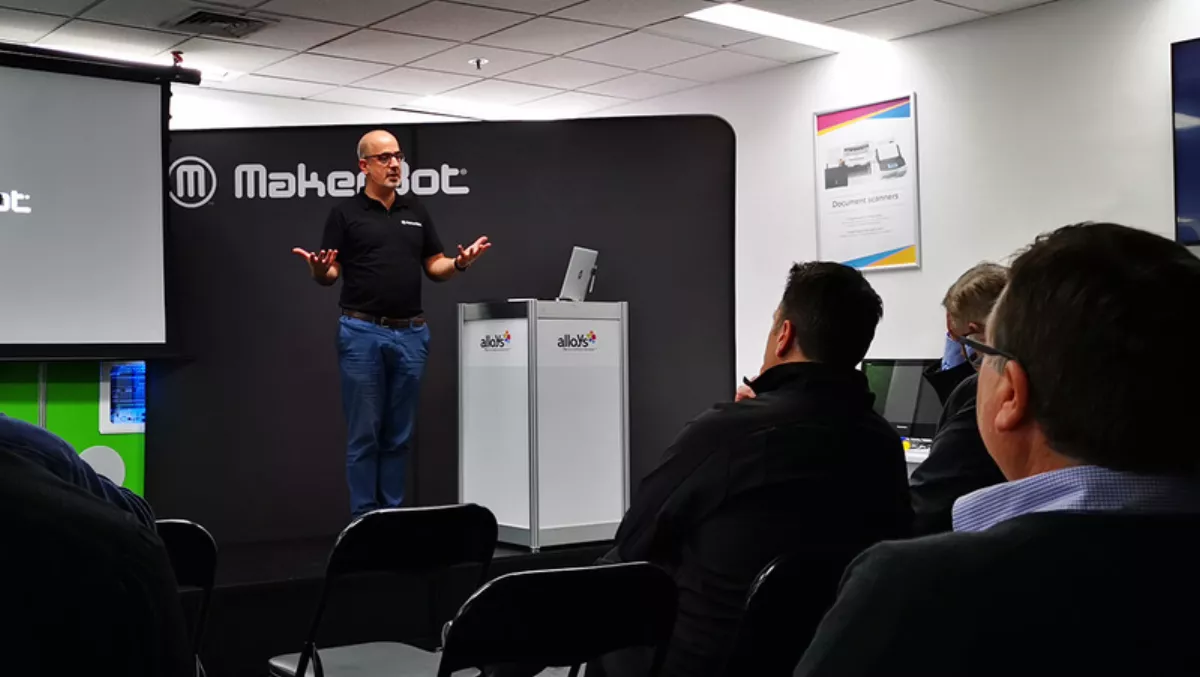 The Method utilises MakerBot's decade of experience manufacturing 3D printers to bring that same level of quality and performance expected of high-end industrial 3D printers to the desktop. Both MakerBot and Alloys aspire to promote this technology beyond physical design prototyping. Guttman's presentation emphasised the importance of 3D printing in education.
MakerBot produces special learning materials such as guidebooks and lesson plans for the education sector.
The University of Melbourne has a 3D printer farm in their experimental technology lab equipped with 32 MakerBot 3D printers. Here students can experiment and explore with technology in a space that promotes innovation using virtual reality, augmented reality, 3D scanning and, of course, 3D printing.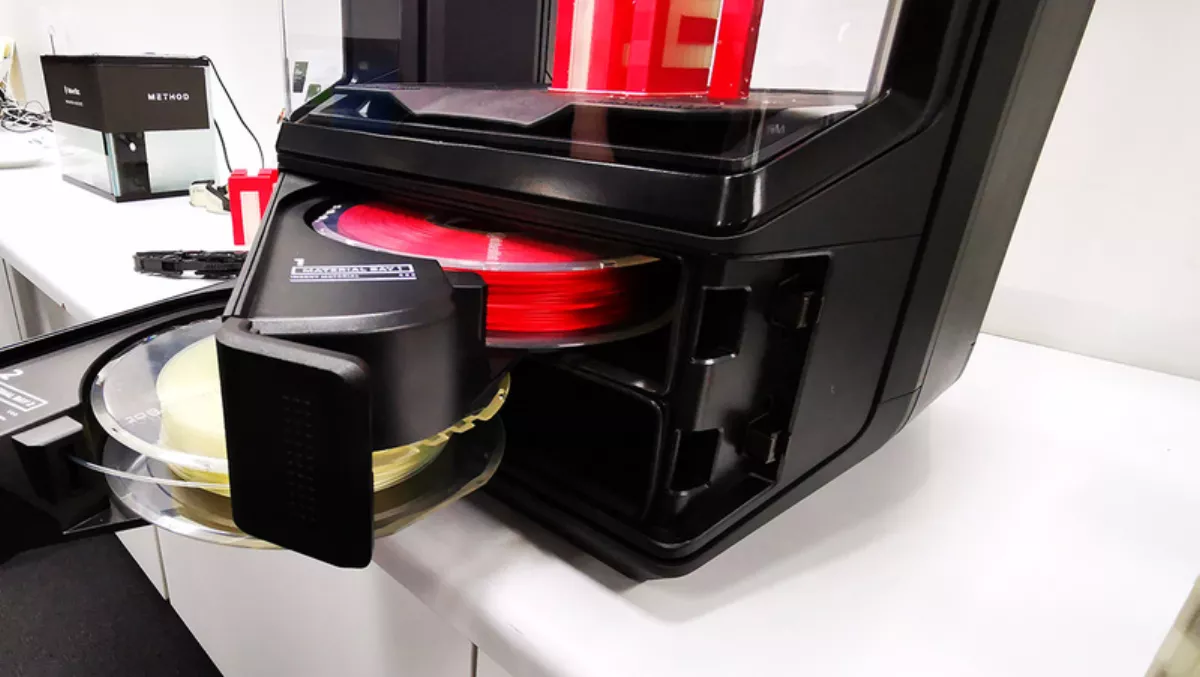 With a dimensional accuracy of ±0.2mm, the Method's 3D printed output goes beyond producing rough digital prototypes. Achieving this level of accuracy comes with no additional time overheads, with MakerBot boasting that the Method is twice as fast as other 3D desktop printers.
The Method's precision is down to the heated chamber's rigid metal frame and factory levelled base. Instead of using scaffolding elements that need to be filed off, the Method uses water-soluble PVA as a support material, printed around the 3D model using a separate extruder.
The MakerBot Method's RRP of AU$12,499 is still a hefty asking price, but considerably cheaper than an industrial 3D printer and a lot more convenient than using a bureau service. According to Alloys the running costs of the Method are a third of the first-year cost of an entry-level industrial 3D printer.
Alloys' Dave Guttman also introduced the MakerBot Professional Partner Program. This is a limited channel of a maximum of fifteen reseller partners that will lead the charge in forging a new market for the Method and its bigger brother the Method X. Partners will benefit from discounted demonstration units, training and Australian-based service and support.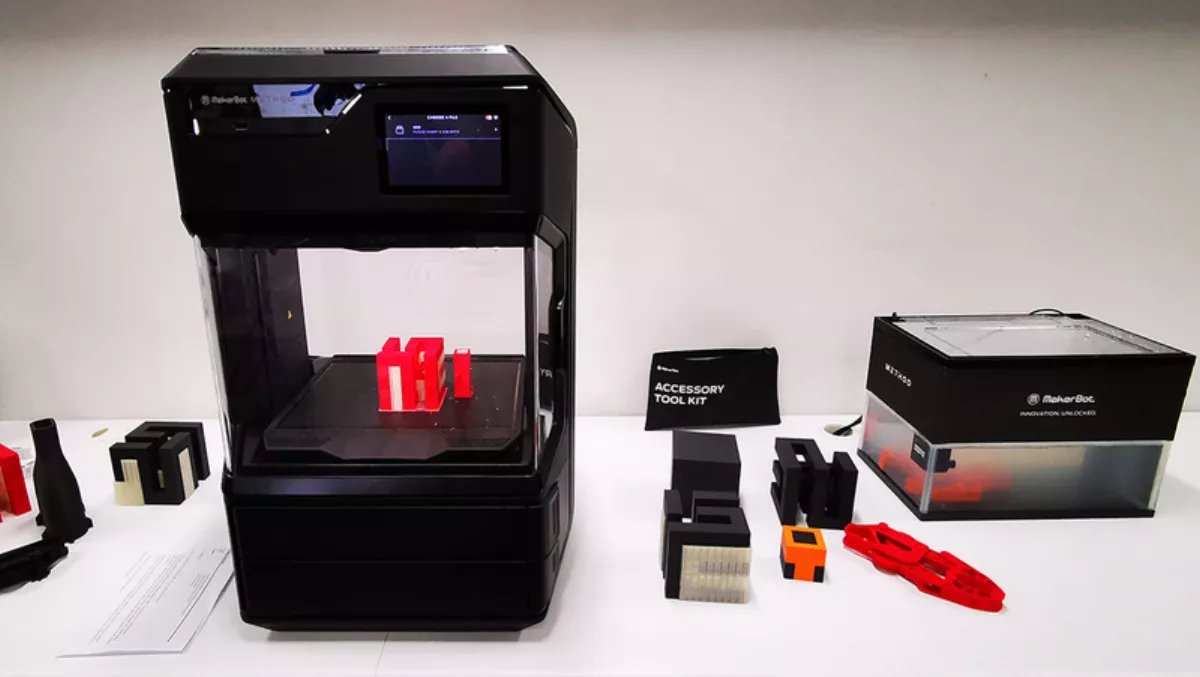 As well as being the exclusive Australian distributor of MakerBot products, Alloys is a bit of a rarity in that it is still a family company. Founded in the early 80s by Mike Guttman, the business started out as distributor of print and ink product. As they entered the internet age, the 90s saw the company branch out into the distribution of audio video technology and beyond.
Today, Alloys styles itself as being a non-traditional distributor. Partnering with over 25 well-known technology brands, the company aims to provide customers with the tools and support they need to succeed. Beyond the marketing, I found them to be passionate about the technology that they distribute and very supportive of their resellers, as evident by the quality of presentations at their MakerBot Method launch event.