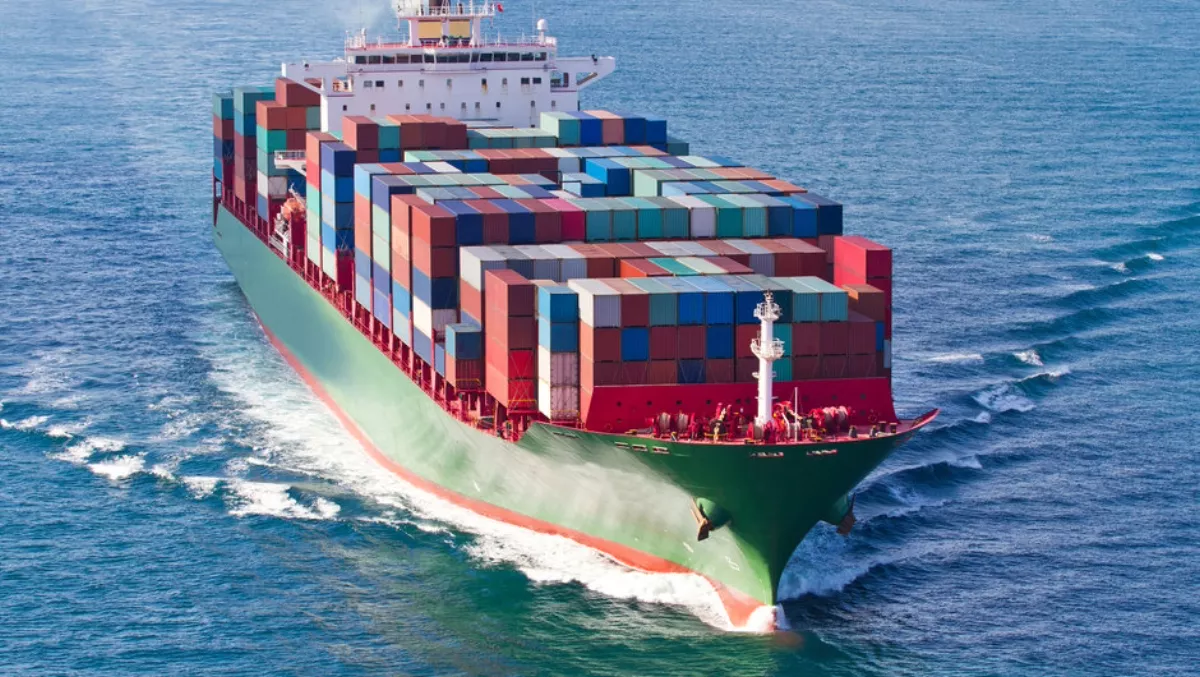 Aussie tech company aims to nix shipping emissions globally
FYI, this story is more than a year old
Calix, an Australian technology company that focuses on solving global issues, is applying its core technology platform to make global shipping carbon-negative.
Maritime transport emits around one billion tonnes of CO2 annually, which is about 2.5% of global CO2 emissions.
In line with its drive to reduce CO2 emissions, the European Union (EU) called for a global approach to curbing emissions and commenced mandatory emission reporting for all large ships using EU ports from 2018.
"Current International Maritime Organisation (IMO) plans will reduce emissions by 50%. Calix is developing a system with the potential to eliminate the rest," says Calix business development manager Dr Brian Sweeney.
Calix has developed a process called RECAST that would reduce CO2 emissions by capturing sulphur and CO2 on the ship.
RECAST uses a dry exhaust gas scrubber with zero emissions lime, which absorbs more than 85% of the CO2, and most of the sulphur, and recovers the heat of absorption to add around 40% to the ship's range, increasing the ship's efficiency.
"If RECAST technology were applied to the 25% of high-mileage ships that use 80% of global bunker fuel, our initial estimates indicate the reduction in emissions would make the total world maritime fleet carbon-negative," Sweeney says.
To achieve this, the lime used in a RECAST scrubber must be manufactured in a shore-based Calix process lime producer, which captures the CO2 from the raw limestone.
This technology is now being demonstrated at scale in Belgium as part of the Low Emissions Intensity Lime and Cement (LEILAC) Project, a Calix-led European-Australian collaboration.
"Initial estimates suggest RECAST could cost less than US$50 per tonne of CO2 emissions saved, making it cost-effective as well as safe and reliable. Calix is currently seeking funding to develop RECAST," adds Sweeney.
"This is another example of how Calix technology can be used to address global challenges. The world is seeing a number of challenges right now that can only be solved through creative thinking and innovation. Calix continues to be highly-focused on researching and developing solutions that contribute to making a difference to issues such as carbon emissions."
Calix is a multi-award-winning Australia technology company that is developing new processes and materials to solve global challenges.
The core technology is a world-first, patented kiln built in Bacchus Marsh, Victoria that produces mineral honeycomb, which are very highly active minerals.
Calix uses these minerals, which are safe and environmentally friendly, to improve wastewater treatment and phosphate removal, help protect sewer assets from corrosion, and help improve food production from aquaculture and agriculture without antibiotics, fungicides, and pesticides.
Calix's technology has also been adopted overseas, where the company is working with some of the world's largest companies, governments and research institutions on CO2 capture.
Related stories
Top stories