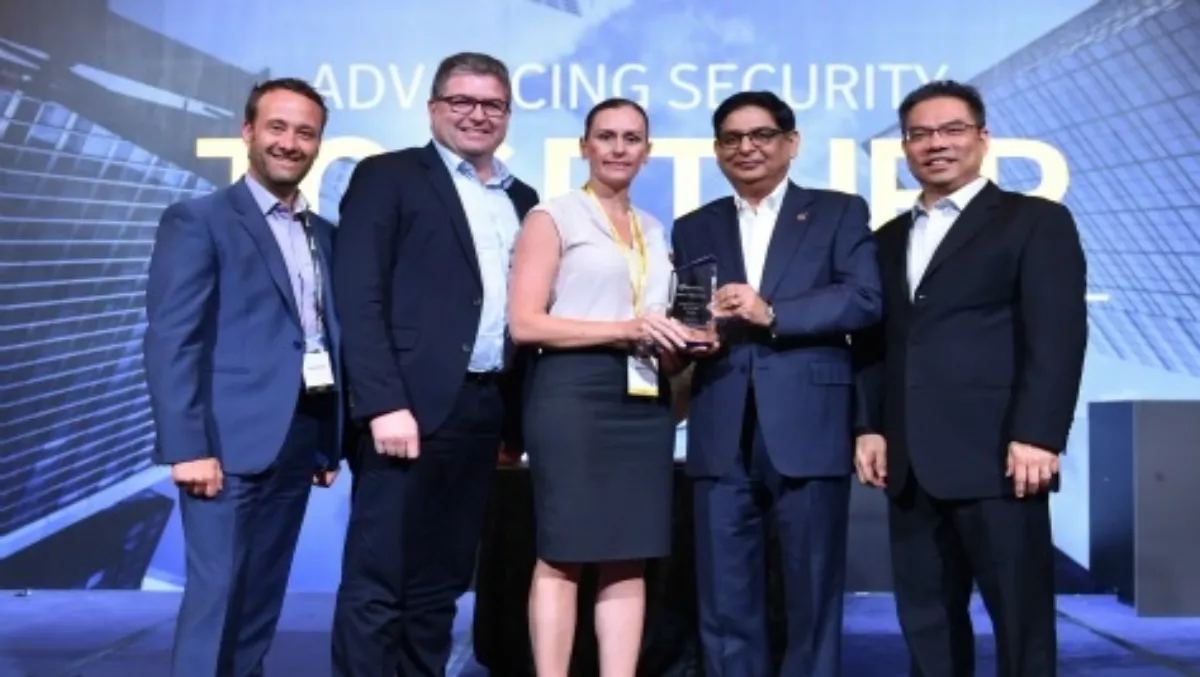 Aussie companies win at Symantec APJ Partner Awards
FYI, this story is more than a year old
Australia's InfoTrust and Intalock Technologies have won key awards at Symantec's APJ Partner Awards, held this week in Singapore.
InfoTrust took out one of four APJ award categories, claiming APJ Innovation Partner of the Year, while Intalock Technologies was won of six Regional Partner of the Year winners, taking out the gong for the Pacific region.
Edwin Yeo, Symantec vice president of channels for Asia Pacific and Japan, says the winning partners demonstrated 'a deep commitment and made outstanding achievements in addressing the biggest cybersecurity challenges of customers'.
Dane Meah, InfoTrust general manager, says the company is proud that Symantec has recognised its innovative approach.
"Our approach is to provide ongoing structured engagement that ensures customers have the best-practice configuration and therefore the best protection against advanced threats," Meah says.
"This value proposition has resonated with our customers, and has resulted in exponential growth in our business.
Meah adds InfoTrust is 'excited about what we will be delivering to our customers in the year to come'.
Meanwhile, Nikala Haber, Intalock Technologies chief operating officer, says it is strong partnerships with security software providers like Symantec that ensure Intalock's clients can be 'assured that the security solutions we provide them are underpinned by the very best technology available, resulting in nothing less than exceptional outcomes'.
"Cyber security is emerging as the top priority for CIOs as the popularity of cloud, mobility and IoT create new security risks that haven't been experienced before," Haber says.
"As a result of these new security threats, we've seen a real increase in demand for information security solutions.
The awards came as part of Symantec's first Partner Engage 2015 Conference for security partners.
Sanjay Rohatgi, Symantec senior vice president, Asia Pacific and Japan, says partners play a critical role in driving the security vendor's success and contributing positively to customers across the region.