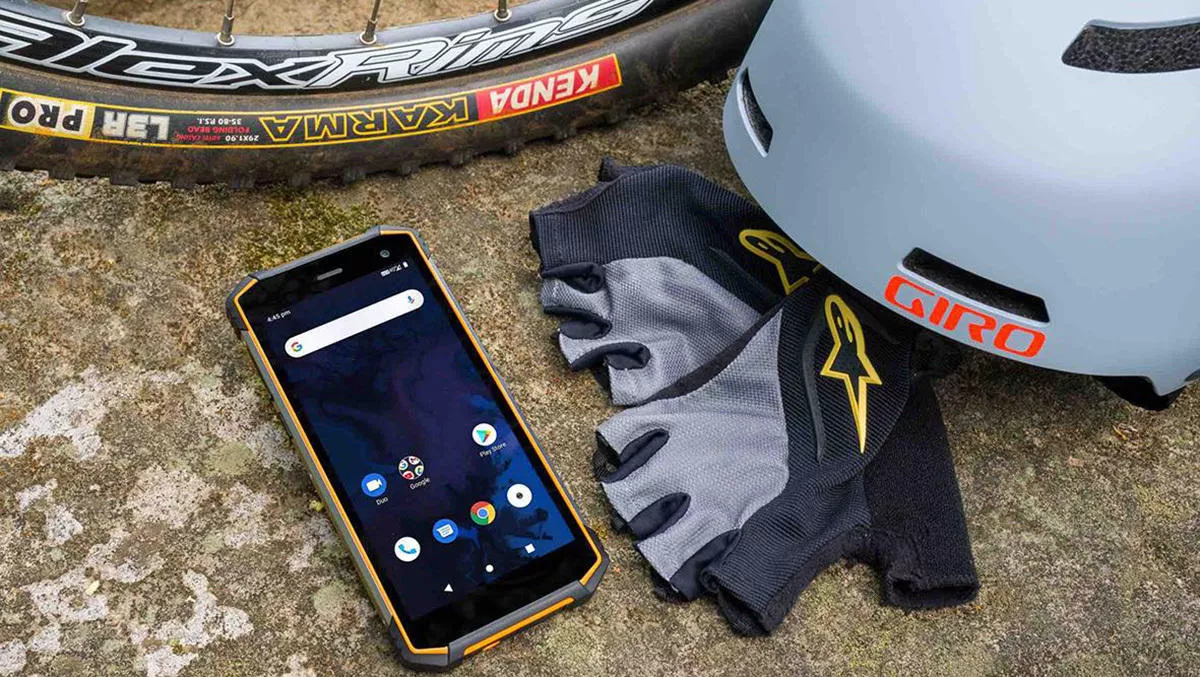 Aspera Mobile armours up with its tough-looking R9 smartphone
FYI, this story is more than a year old
Aspera Mobile has launched its new ultra-rugged R9 4G smartphone. Designed with a particularly robust exterior, the phone is built for heavy knocks and drops.
We've all been there, watching as our phone drops in slow-motion. As it hits the ground, we hope that impact is absorbed by its protective case. For most of us, nine times out of ten we will get away with it. If you are on your mountain bike, your horse, or doing a job on a construction site, dropping your phone is a little dicier.
Aspera believes that its R9, which is rated for maximum water and dust protection, is great for tradies and outdoor environments. It has the highest IP69 rating which means it can withstand being blasted by a high-pressure hot steam jet and be dropped into two meters of water for 30 minutes.
The R9 doesn't compromise functionality. It boasts the latest Android 10 OS. Inside the tough-looking shell is a Mediatek Helio A22 2GHz quad-core processor that also powers a lot of Huawei and Nokia phones. The phone has a 13MP rear camera with autofocus and a 5MP front camera, suitable for everything from selfies to site progress photos. The R3 has a reasonable 3GB RAM and 32GB internal storage, expandable to a maximum of 128GB via SD Card.
The R9 also has facial recognition, packs a large 5000mAh lithium polymer battery for a full day's performance, and has a tempered glass display which adds significant extra strength compared to a normal smartphone.
Aspera Mobile MD Allan Roberston says, "The R9 has you covered for working in tough environments. Facial recognition makes using the phone easy in tricky situations but if you get it a bit dirty or muddy it's no problem as you just hose it down and dry it off. The R9 is unlocked so you can connect to any plan on any network, has dual sim functionality and its 5.45" HD+ resolution screen provides excellent viewing for videos and images.
The R9 is only available in Australia at the moment, however, as the phone is unlocked it can be used with any network in Australia or New Zealand. The phone has dual sim functionality, useful if you need a business account and a personal account.
Allan Robertson concludes, "With the R9 Aspera brings another great rugged smartphone specifically tailored to Australian conditions at a very affordable price. Users of the R9, as with all
Aspera Mobiles, also enjoy our continued high level of commitment to local, Australian-based customer service. So, if you are a tradie or just someone who wants a smartphone that can withstand the hardest of knocks without having to pay thousands of dollars for it, then the Aspera R9 is an ideal solution.
The rugged Aspera R3 smartphone is available now for AU$279.