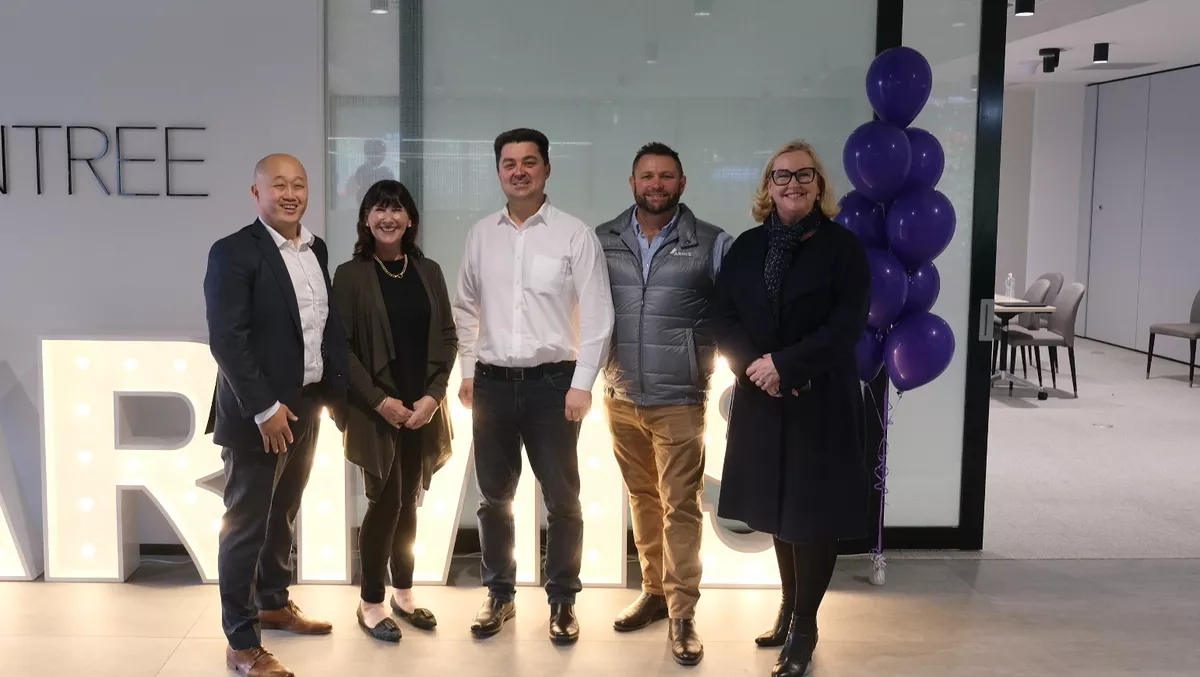 Armis appoints Dicker Data as Australian distributor
FYI, this story is more than a year old
Armis has strengthened its partner program with the appointment of Dicker Data as its distributor in Australia, allowing it to build on its success in the country.
"The addition of Dicker Data in Australia is the latest addition in our global portfolio of Value Distributors and re-inforces Armis' commitment to the channel and its evolution to be a true channel company," Armis worldwide channels vice president Tim Mackie says.
In addition, Armis will play a vital role in securing connected devices across cloud, IoT, medical technology, operational technology, industrial control systems, and 5G.
Armis notes that the complete asset intelligence it offers is needed by Australian organisations now more than ever.
"Dicker Data is the largest, Australian-owned and operated value-added IT distributor with extensive local knowledge and a partner network of 8,200 resellers across Australia and New Zealand," ANZ partner business manager Evan Thomas says.
"As a best-in-class security platform, we believe we can fully support each other in our efforts to address the digital and cybersecurity needs of Australian organisations.
"Dicker Data will assist us in reaching a diverse range of industries in Australia, such as healthcare, mining, critical infrastructures, government, eCommerce, transportation, and energy."
Armis also recently released Asset Vulnerability Management (AVM), an offering for risk-based vulnerability management that enables organisations to prioritise mitigation efforts across the entire asset attack surface.
This includes IT, OT, ICS, IoMT, IIoT, cloud and cellular-IoT, managed or unmanaged.
This solution strengthens the Armis Platform, which provides unified asset visibility and superior security across the extended attack surface.
According to Armis, geopolitical instability associated with the Russian invasion of Ukraine, along with ongoing US and North Atlantic Treaty Organisation (NATO) aid to Ukraine's defence efforts, has dramatically increased the possibility of cyber attacks against organisations operating in the US and NATO-aligned countries.
Therefore organisations must scale their ability to handle the growing number of vulnerabilities and threats that are putting their assets at risk, the company states.
However, today's organisations are overwhelmed by the number of different assets connected to their networks and the severe vulnerabilities discovered almost on a daily basis. They are struggling to manage vulnerable assets at scale.
With the time it takes to exploit a new vulnerability dropping rapidly, combined with the lack of visibility into the asset attack surface, security and IT operations teams simply cannot address vulnerabilities as quickly as needed.
"We are pleased to have Armis as part of the Dicker Data family," Dicker Data executive director and COO Vladimir Mitnovetski says.
"Armis is a leading enterprise-class security provider addressing the new threat landscape of managed, unmanaged, and IoT devices, including medical devices (IoMT), operational technology (OT), and industrial control systems (ICS).
"Our partnership is another example of how Dicker Data continues to expand offerings to meet the evolving cybersecurity challenges in Australia."
The launch of the partnership was celebrated at a Dicker Data office in Kurnell, Sydney.