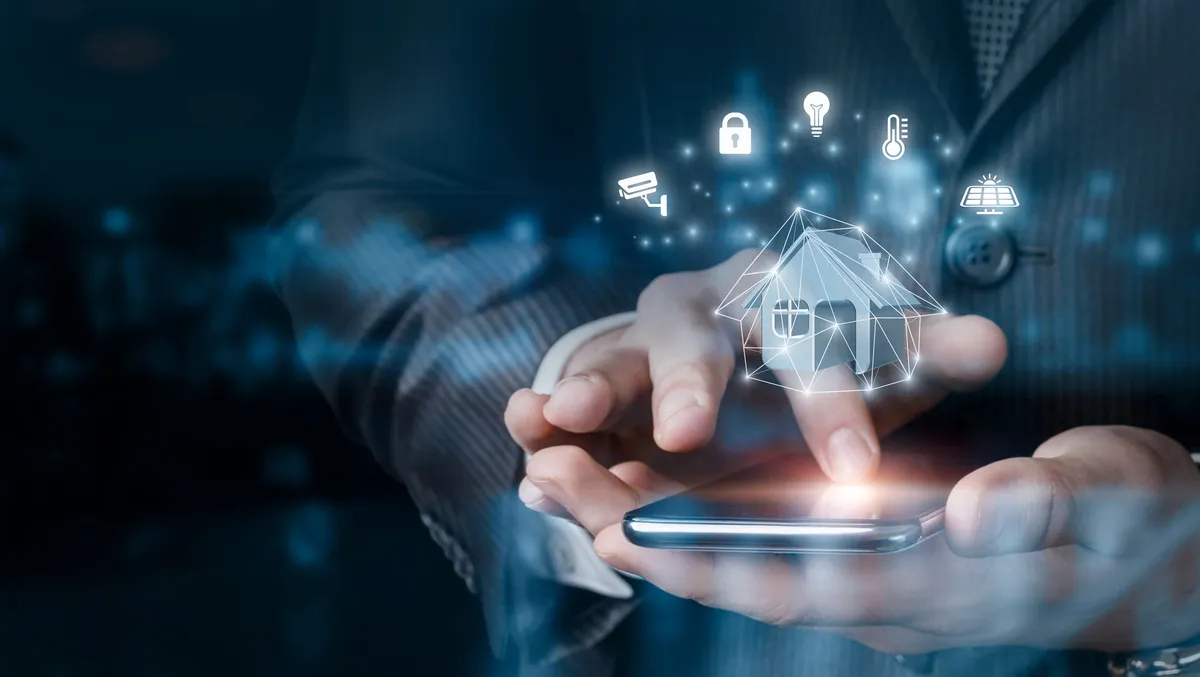 Apple launches latest HomePod featuring new innovations
Apple has announced HomePod (2nd generation), a smart speaker that delivers next-level acoustics. Delivering Apple innovations and Siri intelligence, HomePod is designed to offers advanced computational audio for a better listening experience, including support for immersive Spatial Audio tracks.
Users can now create smart home automations using Siri, get notified when a smoke or carbon monoxide alarm is detected in their home, and check temperature and humidity in a room all hands-free.
The new HomePod is available to order online and in the Apple Store app starting now, with availability beginning 3 February.
Greg Joswiak, Apple's senior vice president of Worldwide Marketing, says, "Leveraging our audio expertise and innovations, the new HomePod delivers rich, deep bass, natural mid-range, and clear, detailed highs. With the popularity of HomePod mini, we've seen growing interest in even more powerful acoustics achievable in a larger HomePod. We're thrilled to bring the next generation of HomePod to customers around the world."
HomePod delivers premium audio quality, with deep bass and high frequencies. A custom-engineered high-excursion woofer, powerful motor that drives the diaphragm a remarkable 20mm, built-in bass-EQ mic, and beamforming array of five tweeters around the base all work together to achieve the acoustic experience.
The S7 chip is combined with software and system-sensing technology to offer more advanced computational audio that maximises the full potential of its acoustic system for a groundbreaking listening experience.
With room sensing technology, HomePod recognises sound reflections from nearby surfaces to determine if it is against a wall or freestanding, and then adapts sound in real time.
Precise directional control of its beamforming array of five tweeters separates and beams direct and ambient audio, immersing listeners in crystal-clear vocals and rich instrumentation.
Users can listen to a catalogue of over 100 million songs with Apple Music, use Spatial Audio with a single HomePod or as a stereo pair, or create a home theatre experience with Apple TV 4K.
With Siri, users can access a range of music knowledge, and search by artist, song, lyrics, decade, genre, mood, or activity.
Two or more HomePod or HomePod mini speakers unlock a variety of features. Using multiroom audio with AirPlay,2 users can say Hey Siri, or touch and hold the top of HomePod to play the same song on multiple HomePod speakers, play different songs on different HomePod speakers, or even use them as an intercom to broadcast messages to other rooms.
Users can also create a stereo pair with two HomePod speakers in the same space. In addition to separating the left and right channels, a stereo pair plays each channel in harmony, creating a wider, more immersive soundstage than traditional stereo speakers.
When it comes to enhancing a smart home, HomePod can listen for smoke and carbon monoxide alarms, and send a notification directly to the users iPhone if a sound is identified.
The new built-in temperature and humidity sensor can measure indoor environments, so users can create automations that close the blinds or turn on the fan automatically when a certain temperature is reached in a room.
By activating Siri, customers can control a single device or create scenes like Good Morning that put multiple smart home accessories to work at the same time, or set up recurring automations hands-free like Hey Siri, open the blinds every day at sunrise.
A new confirmation tone indicates when a Siri request is made to control an accessory that may not visibly show a change, such as a heater, or for accessories located in a different room.
Ambient sounds such as ocean, forest, and rain have also been remastered and are more integrated into the experience, enabling customers to add new sounds to scenes, automations, and alarms.
Users can also navigate, view, and organise accessories with the redesigned Home app, which offers new categories for climate, lights, and security, enables easy setup and control of the smart home, and includes a new multicamera view.
Matter launched last spring, enabling smart home products to work across ecosystems while maintaining the highest levels of security.
Apple is a member of the Connectivity Standards Alliance, which maintains the Matter standard, along with other industry leaders. HomePod connects to and controls Matter-enabled accessories, and serves as an essential home hub, giving users access when away from home.
Finally, HomePod is designed to minimise its environmental impact, and includes 100% recycled gold, a first for HomePod, in the plating of multiple printed circuit boards and 100% recycled rare earth elements in the speaker magnet.
HomePod meets Apple's standards for energy efficiency, and is mercury-, BFR-, PVC-, and beryllium-free. Redesigned packaging eliminates the outer plastic wrap, and 96% of the packaging is fibre-based, bringing Apple closer to its goal of completely removing plastic from all packaging by 2025.
As of now, Apple is carbon neutral for global corporate operations, and by 2030, plans to be 100% carbon neutral across the entire manufacturing supply chain and all product life cycles. This means that every Apple device sold, from component manufacturing, assembly, transport, customer use, charging, all the way through recycling and material recovery, will have net-zero climate impact.