Appian and Accenture join Guidewire PartnerConnect ecosystem
Tue, 18th Apr 2023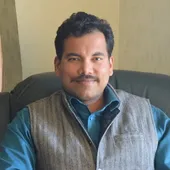 By Gaurav Sharma, Journalist
Appian has announced it joined Guidewire PartnerConnect as a new solution partner alongside Accenture. The new partnership means the Appian platform is now directly integrated with Guidewire cloud APIs and the Jutro digital platform.
Guidewire's solution ecosystem is the largest in the P&C (property and casualty) industry, with over 160 solution partners providing over 170 integrations in the Guidewire marketplace. Guidewire PartnerConnect solution partners deliver integrations, extensions, apps, and other complementary solutions for Guidewire products to help drive business value and innovation for Australian insurers.
Appian has joined Guidewire PartnerConnect with its long-term consulting, implementation and managed services partner, Accenture, to leverage the company's established industry experience working with insurers to grow profitably through enhanced product innovation, customer interaction and reduced costs.
"We are excited to be working with Appian to combine the power of Guidewire cloud with the speed and agility of the Appian Platform for process automation," says Stacy Pence, managing director at Accenture. "The speed and flexibility of the Appian platform perfectly complements Guidewire's cloud-first strategy. Working together, Appian and Accenture will create new digital experiences and new process automation value for insurers."
Working with Appian and Guidewire, insurers can rapidly create and manage compelling cloud-based digital experiences for an ever-changing market and business landscape.
Appian's customer and agent portals integrate directly with the Guidewire Suite, enhancing collaboration on customer, policy and claims processing and allowing insurance organisations to automate their processes end-to-end.
The initial integration with Guidewire InsuranceSuite will focus on providing a unified desktop for commercial lines underwriters. All Guidewire partner solutions are validated for security, quality, and compatibility with Guidewire, and can be found on the Guidewire marketplace.
"The Appian Platform empowers insurers to accelerate their business by discovering, designing, and automating complex insurance processes across systems and teams to increase efficiency, reduce costs, and improve customer satisfaction," says Luke Thomas, area vice president for Asia Pacific and Japan at Appian.
"The Appian Platform includes everything you need to design, automate, and optimise even the most complex processes, from start to finish. The world's most innovative organisations trust Appian to improve their workflows, unify data, and optimise operations, resulting in better growth and superior customer experiences. We're excited that our integration with Guidewire will accelerate cloud transformation and improved automation capabilities for Australian insurers."
Appian's integration with Guidewire is part of a suite of solutions that help insurers rapidly modernise their insurance process.
"Companies can accelerate digital modernisation with Appian for insurance. They can quickly deploy mission-critical applications to deliver the seamless, omni-channel, connected insurance experience today's customers demand. Benefits include improve customer satisfaction as companies can quickly orchestrate complex workflows and eliminate manual work, freeing up staff to focus on what's most important, delivering a superior customer experience. In addition, companies can unify and extend their legacy systems while minimising technical debt. Appian customers have reported a 50% reduction in development costs and US$13 million in savings in just over three years. Finally, our platform helps accelerate innovation. Companies can increase speed to market by building apps 17 times faster than the competition," concludes Thomas.