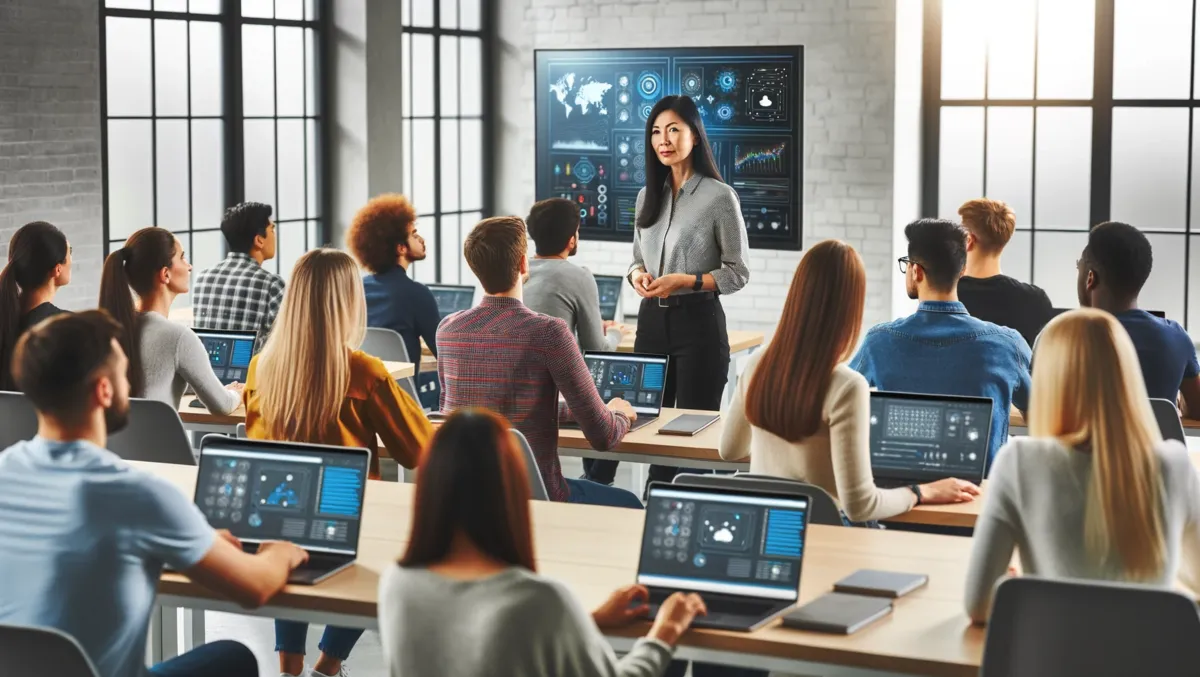 Antavo launches academy to foster customer loyalty & enhance skills
Antavo, the reputable enterprise loyalty cloud platform, has introduced the Antavo Academy, a bespoke training scheme that offers hands-on tutoring and Antavo certification to those who complete courses.
This strategic move is central to Antavo's scheme to enhance customer retention and cultivate stronger relationships following its successful £10 million Series A fundraising last November.
The Academy aims to enhance users' knowledge and abilities, facilitating the establishment and sustenance of loyalty programmes utilising Antavo's pioneering technology. The learning program is overseen by seasoned professionals boasting years of expertise in loyalty project implementation, loyalty programme alterations, and maintenance. These tutors house extensive product knowledge and certified loyalty marketing qualifications, providing a range of course materials catering to diverse business objectives and technical concepts.
A unique feature of the Antavo Academy is its 'learner-friendly' approach, offering courses in both self-learning and instructor-led formats. This arrangement allows users to accommodate learning into their daily schedules seamlessly. As modules are completed, Antavo tutors review and provide feedback on practical exams and practice tasks in a meticulously developed sandbox account to facilitate learners' progress. Ultimately, successful learners are awarded Antavo certification, valid for a year, further endorsing their prowess and understanding of the Antavo platform.
Guilia Filoso, Head of Antavo Academy, highlights the importance of customer loyalty, stating: "It is one of the most integral tools in a marketer's arsenal. We endeavour to help our users derive the utmost value from our product."
"This objective is feasible only by training them to use, see, and comprehend the Antavo platform the way our team does."
Antavo Academy has been skillfully designed to address the needs of different audiences. It includes a Sales Enablement Hub for partners aimed at preparing partner sales and solution teams to present a unified proposition with Antavo confidently. Additionally, it provides Implementation Enablement Courses, enabling partner agency teams to use, configure and incorporate the Antavo platform in their loyalty projects efficiently.
Furthermore, customers are offered structured training content, such as a curriculum dedicated to the loyalty project scoping phase, spotlighting key loyalty programme mechanics. In addition, customers have the option of requesting private lessons for enhanced in-depth learning.
Attila Kecsmar, the CEO of Antavo, highlights the intricate nature of loyalty programs and the technology behind them. He emphasises that the Antavo Academy provides a valuable opportunity for individuals to become experts in loyalty programs, particularly those recognised by Gartner and Forrester.
Antavo is dedicated to sharing its expertise and helping others in the industry to stay updated, ensuring that loyalty programs can adapt and provide customers with the rewards they want while assisting brands to grow.
Attila Kecsmar says: "The platforms that create them can be even more intricate. The Antavo Academy offers individuals the unique chance to become expertly conversant with a Gartner and Forrester-recognized technology."
"We are passionate about sharing our knowledge and upskilling our peers to ensure the loyalty market continues to evolve, offering customers the rewards they desire and enabling brands to grow."