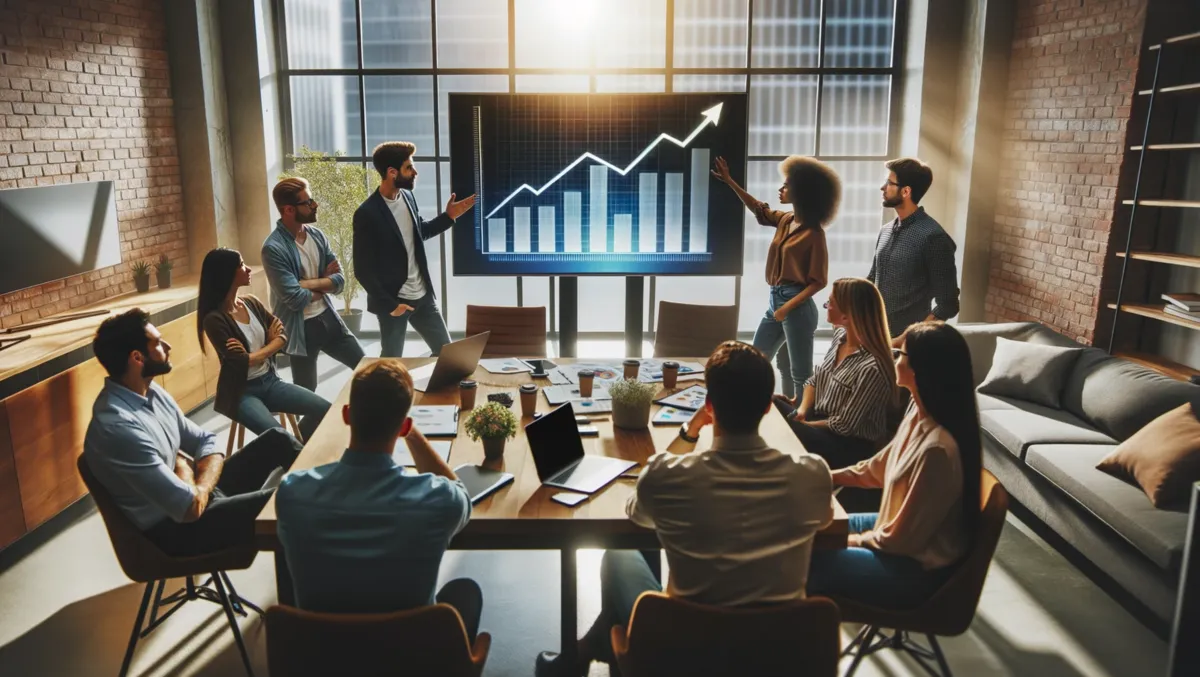 Amperity's adoption for Paid Media exceeds 50%, delivering 11 billion daily profiles
Amperity, a customer data platform for consumer brands, has indicated more than half of its customer base is using its Paid Media application.
As the dependence on first-party data heightens for paid media strategies, this rapid uptake underlines its significance.
Introduced in May 2023, Amperity for Paid Media utilises industry-leading ad connectors and first-party data, delivering over 11 billion unified customer profiles daily. Customer industries range widely from retail, quick-service restaurants and consumer packaged goods to travel, hospitality, sports teams, financial services and beyond.
The feature helps marketers and digital agencies with the measurement of digital and in-store transactions for developing highly tailored campaigns and optimising the spending of their budget.
The reported results from brands using Amperity for paid media include a threefold increase in conversion rate using unified customer profile lookalike audiences, an 85%+ match rate across significant platforms, 30% savings in onboarding, a fivefold increase in Return on Ad Spend (ROAS), a 94% saving in data management and stitch processing, a reduction of over 70% in marketing timelines.
Industry changes specific to third-party cookies, and evolving data privacy laws have culminated in a series of new challenges and potential opportunities. These trends highlight the need to shift from traditional identification, retention, and customer acquisition methods. Companies are now required to harness their first-party customer data to ensure the maximum effectiveness of every campaign pound in the current economic climate.
According to the CEO of Amperity, Barry Padgett, next year, Google aims to disable 1% of third-party cookies in Q1, entirely removing them by Q3. This change is a considerable challenge for businesses everywhere but also reveals significant potential. Amperity aims to guide brands and agencies through this transition.
Barry Padgett says: "Today, we find ourselves at the epicenter of a marketing revolution. The tides have shifted and the old ways of acquiring and retaining customers are giving way to a new era of data privacy and consumer-centricity."
"In Q1 of next year, Google is going to disable 1% of third-party cookies and thoroughly remove them by Q3. This poses a massive challenge for brands across the board."
"But within this challenge lies immense opportunity. At Amperity, we've taken it upon ourselves to lead the charge and help brands and agencies navigate this shift," says Padgett.
Forrester Consulting was commissioned by Amperity to conduct a Total Economic Impact (TEI) study to quantify the impact of the brand on paid media and the potential ROI enterprises may realise through deploying its customer data platform.
Based on interviews with five Amperity customers, Forrester constructed a composite organisation to model the benefits, risks, and outcomes experienced while using the platform.
The results indicated that the composite organisation not only saw a 505% ROI but also experienced the following benefits over a period of three years: A $3.4 million increase in net operating revenue as a result of effective messaging, a $3.8 million rise in net operating revenue due to targeted paid media spend, a 25% increase in productivity due to more efficient campaign preparation and execution, leading to a saving of $1.3 million, a $4.5 million saving in paid media spend incurred through the deduplication of customer records.