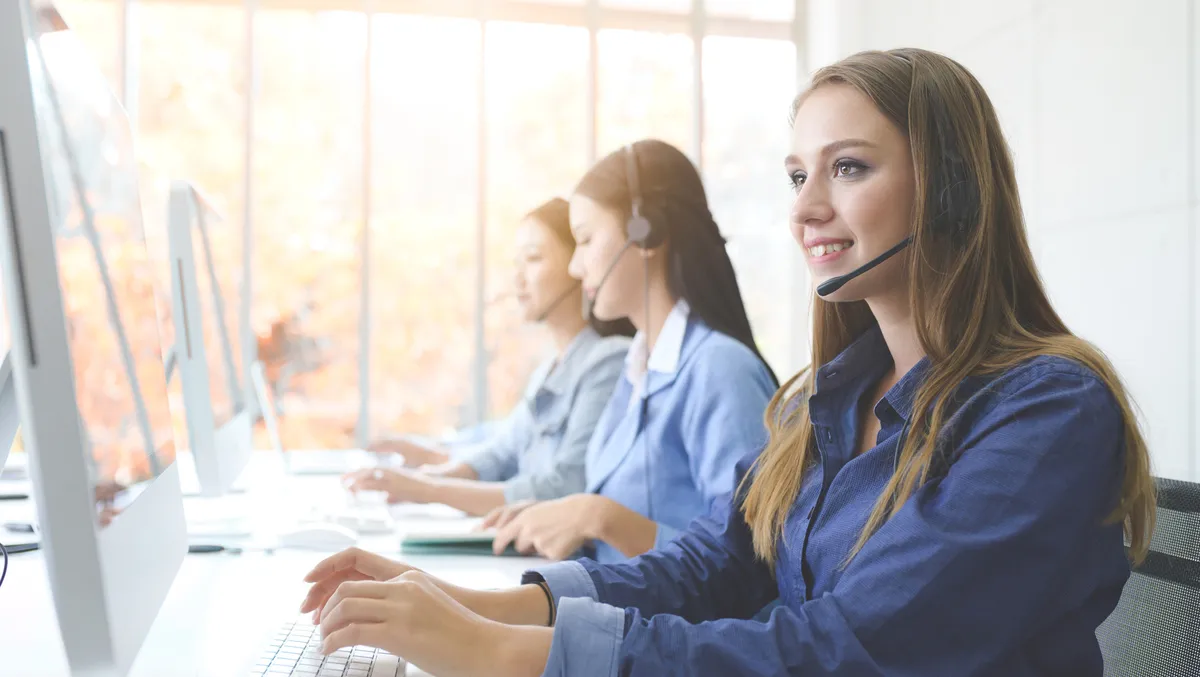 Amazon Connect Ready to optimise the contact centre experience
With the contact centre and customer experience industry evolving rapidly, more businesses are seeing the benefits of investing in innovative solutions, like Amazon Connect, to streamline their systems. These include increasing the operational efficiency of customer contact centres by focusing on omnichannel customer experiences, agent empowerment and productivity solutions, analytics, insights and optimisations, and providing self-serve configuration and management tools that support business agility and innovation.
To help customers optimise the contact centre experience, Amazon has announced the Amazon Connect Ready specialisation.
Amazon Connect Ready Partner solutions support seamless customer engagement across multiple channels; improve employee productivity through enhanced data collection; and provide analytics, insights, and optimisation dashboards; and self-service configuration and management tools for business agility and innovation.
Whether it's investments in CRM, advanced workforce engagement, or compliance solutions, customers trust Amazon Connect Service Ready Partners to provide software solutions that Amazon Web Services (AWS) validates.
AWS Partner Solutions Architects vet Amazon Connect Ready products for their sound architecture, adherence to AWS best practices, and proven customer success.
The AWS Service Ready Program is designed to validate software products built by AWS Partners that work with specific AWS services. Some of these are detailed below.
Aceyus is a contact centre intelligence software that combines Amazon Connect data with other omnichannel and third-party data sources, providing a complete 360-view of customer journeys.
Contact Center (CC) Voice platform is used to deploy preview and progressive outbound campaigns on Amazon Connect with the ability to deliver real-time lead filtering, segmentation, prioritisation, and scheduling. This helps to significantly improve Right Party Connect (RPC) and agent efficiency.
The Calabrio ONE workforce performance suite maximises its core of workforce optimisation (WFO) with enterprise-grade agent engagement and AI-fueled analytics tools to empower contact centres and agents as brand guardians. The fully integrated, true-cloud solutions include quality management, workforce management, analytics, performance coaching, and data management.
Centrical orchestrates an AI-powered gamified experience unifying real-time performance management driven by Amazon Connect and Amazon Connect's Contact Lens metrics, continuous feedback, micro-learning, interactive coaching and managerial tools.
ConnectPath, powered by CloudHesive, provides an Amazon Connect-enabled agent and supervisor desktop experience, including omnichannel support for SMS, email, webhook, and agent-to-agent-based channels.
Cognizant is an AWS Premier Tier Services Partner with expertise in contact centre cloud/AI and ML modernisation using Amazon Connect and AWS Contact Center Intelligence (CCI) solutions.
Cognizant Intelligent Interactions (CII) is the industry CX suite custom-built for the banking and financial services industry. It consists of 25+ solutions, frameworks, reusable assets and CRM connectors. It helps clients accelerate time to value for Amazon Connect migration and rapidly innovate with AI and ML technologies like generative and conversational AI, speech and text analytics, and Agent Assist AI. CII empowers banks and financial institutions to reduce costs by up to 60% and cuts short implementation cycles by 50%.
Joulica provides contact centre leaders with the critical insights to deliver enhanced customer experiences and improve internal efficiencies. It breaks down data siloes, analyses the entire customer journey, and integrates with the Amazon Connect solution. Real-time and Historical KPIs cover everything from Agent and Queue metrics to Amazon Lex, Contact Lens and Cases Analytics. As organisations migrate onto Amazon Connect, Joulica provides the core data and reports to ensure a successful migration.
Local Measure Engage for Amazon Connect is an omnichannel agent desktop for contact centres to manage inbound customer calls and direct messages across WhatsApp, Facebook Messenger, Twitter, email, web chat, and SMS via a single inbox.
Agent Assist utilises DTMF (Dual Tone Multi Frequency) masking technology for customers to provide companies with a secure way of handling payments by phone without bringing their environments into the scope of PCI.
Qualtrics XM Discover aids understanding of what customers are saying about a company. Discover more significant insights into customers' top complaints, sentiments, efforts, and emotions. Qualtrics XM Discover consolidates Amazon Connect interactions with social media and other online reviews to create a unique customer experience journey map to empower agents and supervisors.
SequenceShift's Payline for Amazon Connect solution enables businesses to collect and process credit card information over the phone securely and PCI-DSS-compliantly while maintaining voice communication with the customer.
When deploying on Amazon Connect, SuccessKPI's pre-packaged pure SaaS, serverless application unleashes the real-time analytics and actions required to transform customer experience and deliver radically improved business outcomes.
Contact Suite consists of native-built solutions extending Amazon Connect's power beyond inbound voice. Applications include a workflow-driven agent desktop console, manual and high-volume outbound campaign management, web chat, tasks, and email, allowing customers to choose the communication channel.
An integrated solution from Zendesk and Amazon Connect combines advanced contact centre capabilities with a sophisticated ticketing system, empowering teams with powerful tools for routing, tracking, prioritising and solving customer service interactions. Contact centres have a centralised platform for all customer communication to boost agent productivity, maintain complete visibility into support operations, and enable seamless customer communication across channels.
"Amazon Connect Ready Partners make it easy for customers to build and enhance their contact centre experiences through the cloud to ensure an optimised customer experience and mitigate unnecessary capital expenditures," says the company.