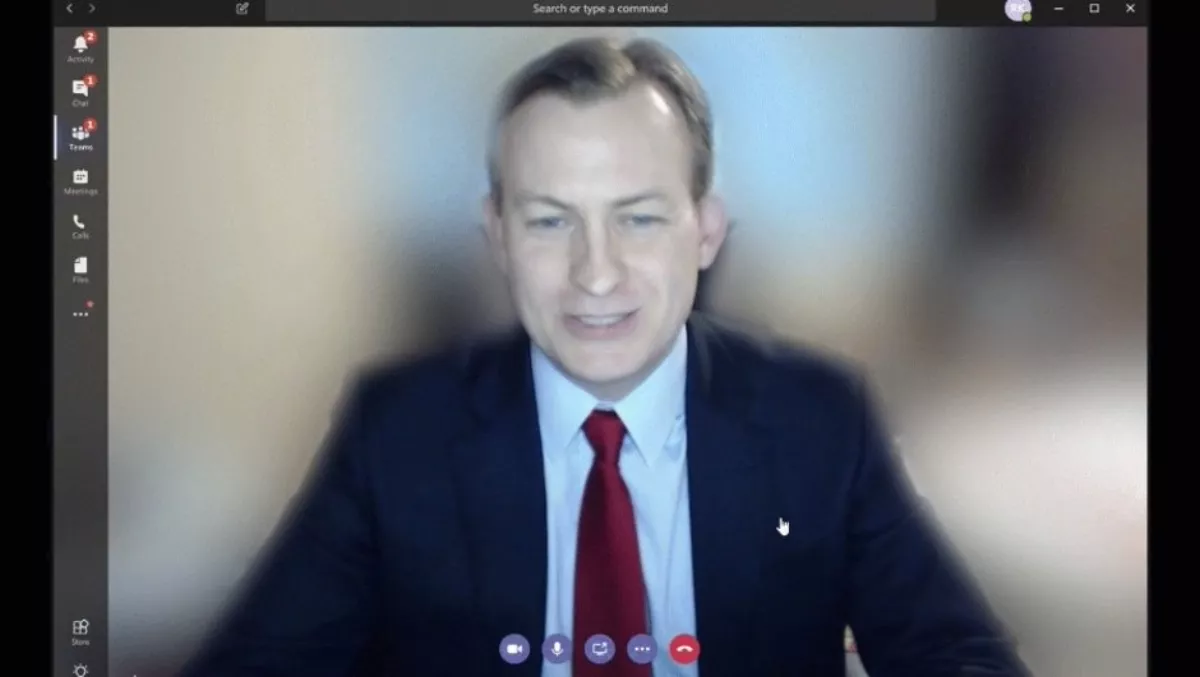 All the MS Teams news from Ignite
FYI, this story is more than a year old
At Ignite, we announced a broad set of new capabilities that make Microsoft Teams an even more powerful hub for teamwork.
New capabilities to help you stay productive and connected
Background blur - Remove distractions and focus your video on what is important.
Meeting recording - Playback recorded audio, video and content at any time. Pull up a transcript, powered by Microsoft Stream, and search for keywords so you can optimise your time while getting caught up. Available now.
Cloud video interop - Bring your existing room technology investments into Teams. Through partner offerings from Polycom, BlueJeans and Pexip, a full portfolio of legacy devices can now be full-fledged audio/video participants in Teams meetings with content sharing. Polycom's CVI offering is available now, with Pexip and BlueJeans generally available by end of October. Available now.
Empower workers in all roles and across industries
We are extending the power of Teams with new experiences that are tailored to industry-specific and role-based workflows including new capabilities in Teams to help first-line workers achieve more every day.
Home is a new mobile experience that allows first-line workers to see at a glance the most important and relevant info for their day. With Home, first-line workers can clock in and out of shifts/breaks, receive important notes for the day or shift, find out who is working during the shift and save time by easily reviewing information and schedule.
Shifts enables first-line managers to plan schedules in an employee self-service and integrated experience. They can create, update and distribute schedules for teams as well as broadcast open and unfilled shifts so that other employees can cover them. Finally, they can review and accept time off requests and swap shifts – all from mobile. For first-line employees, they can swap/offer shifts and request time off, right from their phones.
Microsoft StaffHub will be retired on October 1, 2019.
For organisations with enhanced security and compliance needs, we are releasing two new secure messaging features with particular relevance in healthcare - image annotation, now generally available, and priority notifications, which will roll out by the end of this year to all Teams commercial customers. These capabilities support HIPAA compliance and enable clinicians to communicate about patients while avoiding the privacy risks that arise when healthcare professionals use consumer chat apps.
Image annotation: capture images, annotate, and share them on a secure platform. IT Admins can set policies to prevent images from being stored on a mobile device or local drive.
Priority notifications: alert the recipient to an urgent message and automatically notify the recipient every two minutes for up to twenty minutes.
We've also launched a private preview of care coordination to coordinate patient care, host meetings, and connect the extensible Microsoft 365 platform with Electronic Health Records.
Get Teams-certified
We are pleased to introduce a new certification programme - Certified for Microsoft Teams.
Do more, right within Teams
Screen sharing - You can now share your entire desktop or a specific window directly from a private chat session. You can even let them take control to collaborate on content together.
Chat made accessible - Immersive Reader has made its way to chat and channels. Personalise text and page themes for increased visibility, minimise visual distractions with Line Focus, or follow along with the personalised text reader.
Calling for everyone - Beginning in October, we will enable the Calls App for everyone who is VOIP-enabled.
Tighter integration between Teams and SharePoint - You'll soon be able to enjoy the full capabilities of SharePoint libraries in your file tab with features like creating a custom view and pin-ing a document to the top. Additionally, you will have the ability to add SharePoint lists and SharePoint Framework web parts as tabs in your team's channel Link to SharePoint blog post
Access your Yammer community via a tab - You can include relevant Yammer groups directly in Teams for easy monitoring and engagement by adding them as a tab in any of your team channels.
Also, you will soon be able to add an online Teams Meeting option to your calendar events and join a Teams Meeting right from Outlook mobile. The goal is to introduce this capability in Outlook mobile early in 2019.
Teams Developer Platform Enhancements
In order to improve the Teams experience for developers, we are announcing the general availability of Adaptive Cards, which provide rich, interactive, and flexible card system that works across Teams, Outlook, Windows, and Cortana.
We're also announcing the preview of Task Module Integration, enabling a rich popup experience using either an adaptive card or embedded web content.
Recently we shared our Teams App Studio Enhancements, allowing developers to perform the following actions from within App:
Register and manage your AAD App and Bot directly within App Studio
A revamped card editor with a new design allowing for editing multiple cards
Convenient one-click side loading and testing of your app
.NET and Node.js support for Bot Framework 4.x is coming soon (in preview)
Deeper integration with the Microsoft Graph
First, we are introducing several new APIs for automating team lifecycles. The Tab Creation APIs allow applications to pin themselves to team channels (complementing the existing API to install applications to teams). The APIs for publishing apps for your organisation allow you to manage applications that are unique to your tenant. We are also extending existing APIs to work with application permissions, enabling applications to work with teams, channels, and apps without human intervention. The APIs for automating team lifecycles are available in beta today and will become generally available (v1.0 endpoint) in November.
Second, we are announcing the public preview of the calls and online meetings APIs that will allow developers to build bots that can interact with and control audio/video calls and online meetings. Voice and video APIs will provide key capabilities our customers have been asking for, such as interactive voice response (IVR), call controls and access to real-time audio and/or video streams for calls and meetings, including desktop and app sharing.
Other improvements:
Continued investments from our partners - New integrations with ServiceNow, Bentley, ADP, Autodesk, Adobe, and more. For developers, Jira and Bitbucket now integrate with Teams.
Data Loss Prevention (DLP) - Will enable you to identify, monitor, and automatically protect sensitive information. With DLP, you can soon create policies directly from the Security and Compliance Centre to prevent sensitive information from being shared or leaking unintentionally.
Manage your team's membership with dynamic groups - For Office 365 groups, membership is managed dynamically based on user's Azure Active Directory (AAD) attributes. When a user's AAD attributes change, they will be added or removed automatically from the team based on the dynamic membership rules defined by the administrator.
Team templates - Create new teams based on best practices and lessons learned by leveraging a new REST endpoint as part of the Microsoft Graph API. With Team Templates, you'll be able to pre-define a team's channels, apps, and tabs that can help you easily create consistent teams across your organisation. You can also define team settings and auto-favourite channels.
Manage teams directly from Admin Centre - A list of all teams in your organisation is now available directly in the Microsoft Teams and Skype for Business Admin Centre. Manage membership, add or remove channels, and change settings. Additionally, you can quickly create a new team, customise it, and add members allowing you to better support your users.
New Teams Administrator role - Users can be assigned the Teams admin roles via the Azure Admin Portal.
Article based on a Microsoft blog post by Keara James