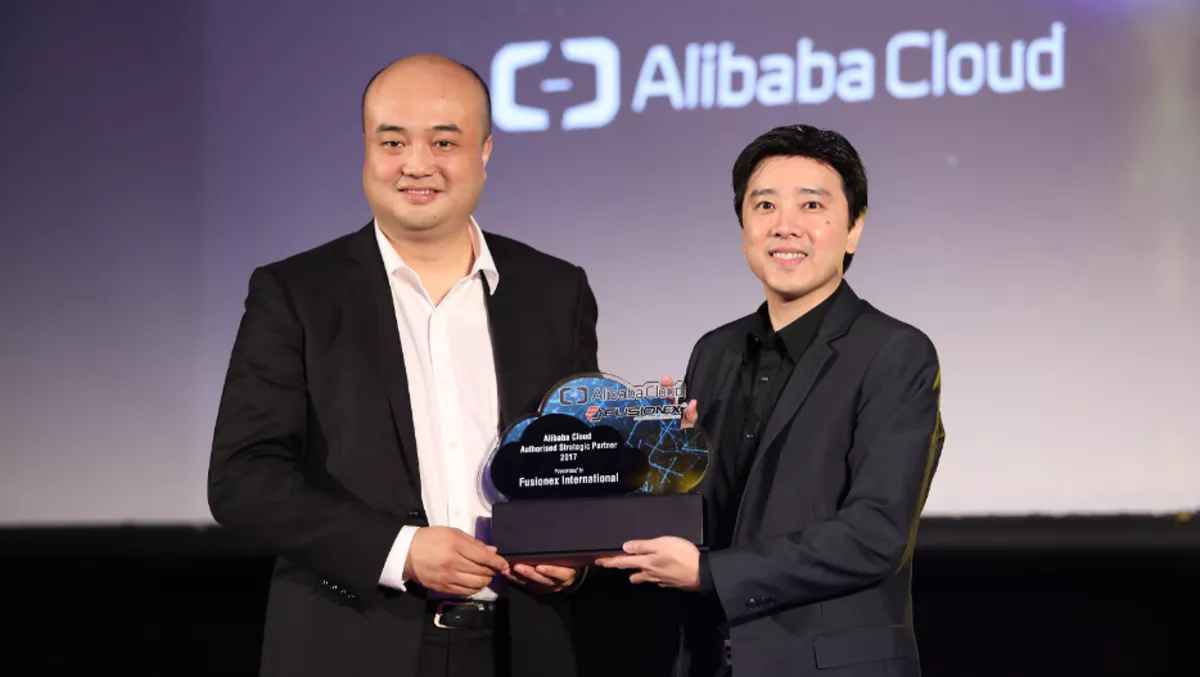 Alibaba Cloud and Fusionex partner to drive innovation in ASEAN
FYI, this story is more than a year old
​Alibaba Cloud and Fusionex have announced a partnership to provide end-to-end cloud solutions in the ASEAN region.
Under the agreement, Fusionex – data technology provider specializing in Big Data Analytics (BDA), Internet of Things (IoT) and Artificial Intelligence (AI) – will deploy its big data solutions on Alibaba Cloud's scalable infrastructure to become the key Alibaba Cloud go-to-market partner in the ASEAN market combining Alibaba Cloud services with its offerings to provide clients with a total solution.
"As we enter a new era of digital transformation, businesses across the ASEAN region require new levels of support to tap into the emerging opportunities. Machine intelligence and cloud computing combined with big data analytics will play a crucial role as the computing infrastructure," says Raymond Ma, head of ASEAN - ANZ at Alibaba Cloud.
"We are very pleased to partner with Fusionex who shares our vision of developing the next generation of technology, and empowering our customers with drivers of change.
Fusionex is looking to provide advanced big data solutions for its growing base of customers, particularly among financial services, trade facilitation, eCommerce, retail, aviation, travel and hospitality as well as manufacturing. The company asserts Alibaba Cloud's infrastructure and sophisticated data intelligence services ranging from data processing to machine learning are the way to do it.
The two companies will also be joining forces with Alibaba Cloud's infrastructure and solutions and Fusionex's innovation centre to drive revolution in BDA, machine learning, AI and IoT by developing technology and platforms that will drive the digital transformation of the region.
"Today's partnership marks an exciting step towards Fusionex's goal of further advancing our technology and expanding our reach. We are delighted to partner with Alibaba Cloud to support the digital transformation of ASEAN countries," says Ivan Teh, Fusionex chief executive officer.
"The sophisticated cloud services provided by Alibaba Cloud and data technology offered by Fusionex will complement each other and create synergy in servicing our customers more swiftly and effectively as well as providing them the opportunity to scale at a much faster rate.