Alcidion and Olinqua partner to reduce hospital wait times
Wed, 12th Jul 2023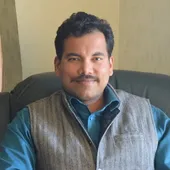 By Gaurav Sharma, Journalist
Over the last five years, presentations to emergency departments (ED) across Australia have risen by 2.3% each year. Congestion has hit record highs, with nearly 40% of patients waiting more than four hours – the worst performance on record for 20 years. For unplanned admissions from ED into a hospital bed, the average wait time has increased by almost 4.5 hours over the past four years, a worsening trend since 2014 and compounding the challenges in ED overcrowding.
In a move set to reduce hospital wait times, decrease pressure on staff, and improve patient outcomes across Australia's stressed healthcare system, the Alcidion Group, a provider of FHIR-native solutions for healthcare, and Olinqua, a provider of hospital automation, have announced the launch of a ground-breaking technology solution – Miya Central – under a strategic partnership.
The initial launch of Alcidion and Olinqua's new solution was planned to coincide with the MedInfo 2023 conference in Sydney between July 8 to 12.
"Our mission is to improve patient outcomes by enabling healthcare organisations to harness the power of their data, and we are building the world's first plug-and-play hospital operations product – an intelligent command centre – that will revolutionise the way hospitals manage and optimise their operations. This solution will be designed to improve patient care, enhance experience for care workers, and of course, shorten ED waiting times due to more streamlined processes and communication." says Kate Quirke, group managing director and chief executive officer of Alcidion.
"The affordable and easy-to-deploy solution - Miya Central - will empower hospitals with predictive and prescriptive analytic capability to enable the identification of operational inefficiencies, make data-driven decisions, and drive continuous improvement."
According to the companies, the solution will target access block and ramping, patient flow and length of stay, discharge management and re-admittance.
Miya Central will provide real-time metrics and visualisation of the current state of a healthcare facility. It will enable more accurate tracking of high-value assets, improve patient and staff safety, sophisticated automated workflows, and enables regional and national provider networks to obtain insights from all their hospitals, which drives coordinated improvements across the system.
Establishing a hospital operations centre, or "command centre", is an emerging and increasingly critical priority for health leaders in Australia and globally.
The cloud-based solution, underpinned by a modular business model, disrupts the market of traditional command centre offerings that come with high costs, data access challenges, complex implementation processes, and a prolonged initial deployment timeline.
"The affordability and simplified deployment of Miya Central puts it within reach for all Australian hospitals," adds Quirke.
"The consolidation of hospital-wide data will empower both automated processes and human decision-making, providing hospital leaders with full transparency across clinical and operational fronts," says Jemma Iles, chief executive officer of Olinqua. "It will enable swift responses to medical and engineering emergencies across the hospital, reduce ambulance ramping and patient flow delays, and generally optimise other day-to-day business processes."
To deliver this vision, Alcidion and Olinqua teams have worked collaboratively to layer an intelligent, unified visualisation fabric over existing Alcidion and Olinqua products alongside data from other clinical, operational, facility and safety system-of-record solutions – in a common-off-the-shelf (COTS) product.
"This process is made possible by combining the clinical integration capabilities of Alcidion's Miya Precision platform with the operational integration capabilities of Olinqua's intelligent automation platform. The combined data presents decision-makers and staff with rapid and transparent monitoring of patient and healthcare system status, including both patient-centric care data and core facility information like power, HVAC, security, and fire alarms," adds Iles.
"Alcidion is excited to partner with Olinqua to bring this next generation of command centre to our customers. Building on our existing Miya Command capabilities, with Miya Central we are able to push the boundary of what is achievable with healthcare system data and decision support." says Quirke.
"We are delighted to join forces with Alcidion," notes Iles. "Hospitals have been waiting for a simple and affordable solution to their command centre needs for decades and this is the answer. We are on a mission to reduce unnecessary lives lost in healthcare, and this is a big step in the right direction."
"The Alcidion-Olinqua partnership will leverage the strengths of both companies to evolve this next generation, innovative command centre solution that redefines hospital operations."