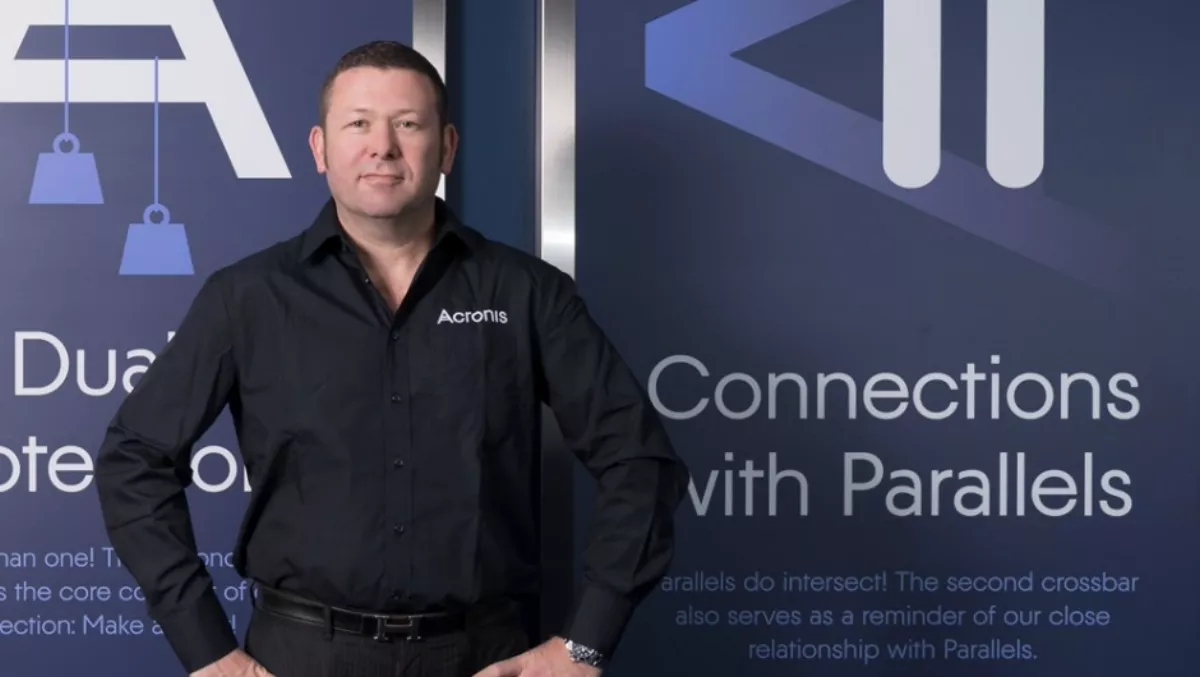 Acronis snaps up Veritas exec to head local operations
Acronis has appointed former Veritas and Symantec exec Tony Drewitt to lead the company's operations across Australia and New Zealand as the vendor looks to triple its operations locally.
Drewitt, who is taking on the role of Australia and New Zealand general manager, will oversee sales, marketing and business developing activities across ANZ, and is responsible for expanding and enabling Acronis' channel partners, including service providers and cloud resellers.
The vendor says it has seen strong growth locally, since the opening of its Acronis Cloud data center in Sydney last year and the introduction of a new cloud partner program earlier this year, with businesses embracing the cloud while facing new threats such as ransomware.
It says to sustain that growth it will continue investing in top talent and building a strong partner ecosystem in the region, aiming to triple in size in the next five years.
Drewitt says there is 'great potential' across Australia and New Zealand – which the vendor says are 'strategic growth markets' – for the backup, disaster recovery and file sharing solution vendor's offerings.
"Australia and New Zealand are advanced markets and cloud technology has already been embraced here by businesses of all sizes, because of its availability, cost effectiveness and flexibility," he says.
"Acronis brings the much needed data protection layer to these users who data is increasingly spread across hybrid cloud IT enviornment and on to mobile devices.
Steve Goh, Acronis vice president of sales for Asia Pacific and emerging markets, says ANZ businesses need to re-evaluate their data protection strategies to make sure they're safe.
"With Tony's deep knowledge of our target customer needs, extensive experience in channel management and a true understanding of the value of cloud services and solutions, Tony will bring a great value to Acronis and the local market," Goh says.
Drewitt has been in the IT industry for more than 25 years, most recently as Veritas' Asia Pacific director of global strategic alliances and service providers.
His career has also included stints with Symantec, Juniper Networks, IBM, Vodafone Australia and British Telecom.