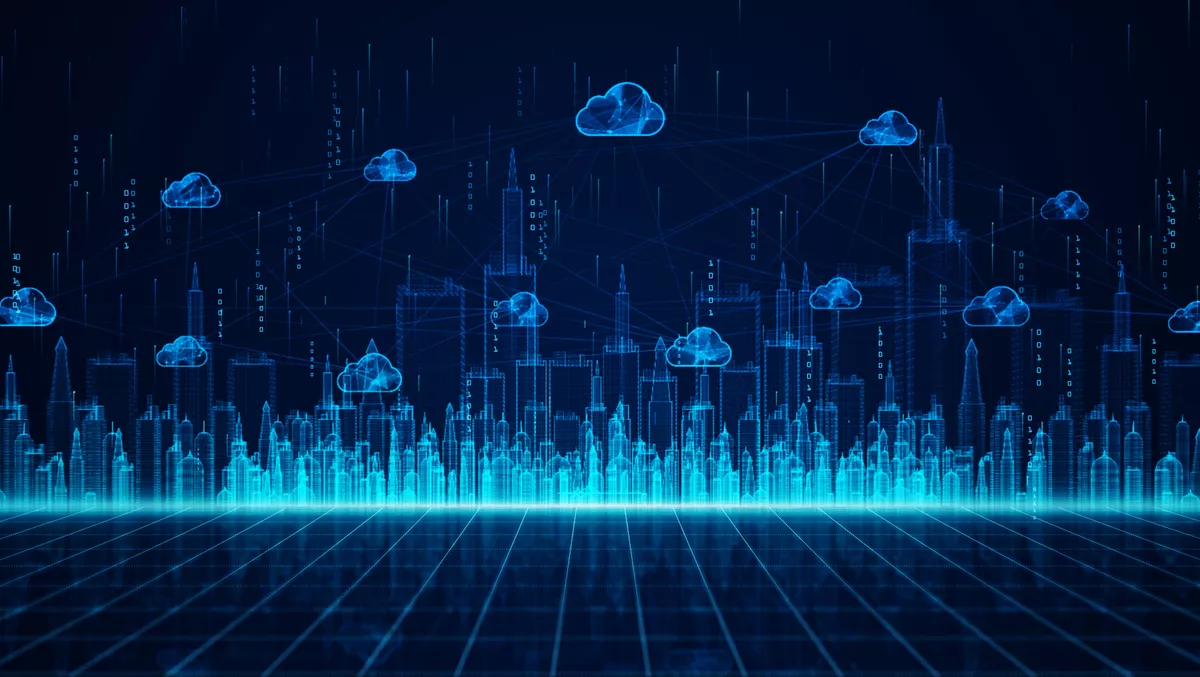 A case for public-private partnerships in technology infrastructure for government
FYI, this story is more than a year old
The shift from an ownership model to a consumption model has been underpinning business investment for years. The 'as a service' approach is now the default option in many industries. This is also true in the government sector, as they've looked for innovative ways to become a consumer and provider of services, rather than also acting as an owner, operator and depreciator of assets.
So, even though the Australian and New Zealand economies haven't been impacted as badly as first feared over recent years, the focus nevertheless should be on reducing spend and shifting to more consumption-based models whilst still building a sustainable future.
To that end, a question often emerges — 'how can existing financial models between government and private organisations be leveraged in new ways to help drive this shift?' Technology is one area being looked at through this new lens.
Public-private partnership (PPP) contracts between government agencies and the private sector are not new but haven't been widely seen when it comes to technology. The ultimate goal of these partnerships is to utilise private sector technology to create an asset or service that provides additional public benefit.
Over the past few decades, the PPP model has been gaining ground — particularly when it comes to building roads, airports, ports, power, water and other public facilities. As a result, PPP has proven it can deliver better value for money for government agencies than alternative models.
There are also additional benefits that come with incentivising faster project completion to reduce delays, including:
The assurance that comes from private sector feasibility appraisals
Innovation efficiencies
The transfer of risk to the private sector.
In short, PPP has become a viable and valuable model.
So, can PPP also work for technology infrastructure?
Before diving into that, it might be useful to have a quick look at a typical PPP application — toll roads.
The risk associated with large infrastructure projects such as road construction is significant. With a PPP contract, the private sector takes responsibility for the design, construction, financing, and road maintenance, with compensation taken in the form of toll revenue. So, the private company takes a large chunk of the risk and earns stable, reliable, long-term cash. Meanwhile, the government can deliver much-needed infrastructure without emptying the public purse — especially if it is a self-funding PPP such as toll roads where there are ongoing user charges.
So far so good, so let's get back to technology infrastructure. Could that be delivered as a self-funding PPP? Maybe not. The idea that a private organisation could build network infrastructure and then charge users to access it sounds a bit like an internet café of the late '90s. Unlike toll roads, people now expect network access for free.
However, alternative PPP funding models leverage different ways of sharing or bundling services that still shift government agencies from an owner-operator of the service to a consumer of the service.
This still has a similar effect of reducing risk and moving funds off the balance sheet, freeing up investment in other areas — as long as the underlying finance rules are still met.
Despite this, PPP technology infrastructure projects are few and far between, but it looks like a shift is starting to happen. By applying the PPP blueprint to the technology sector, governments can tap into unmined efficiencies and synergies, particularly in network infrastructure.
Like roads, almost all state services rely on the underlying network — including local government, healthcare and education. The same benefits can be realised by thinking of the network as a shared service and engaging the private sector to build and manage it.
However, charging users outright to access the network isn't likely to be met with enthusiasm. Unless, of course — similar to a co-working space — it becomes part of a broader service offering that includes things like rent. Making a change like this in the underlying costs of bundled services can change the economics and ROI significantly — enough to make a PPP model for technology infrastructure very attractive.
The upfront costs for government still drop, and the financial burden and risk is still shifted to the private sector. Incentives can also ensure the development of innovative solutions that will promote sustainable development and long-term cash flow.
If that infrastructure can then be shared across multiple government departments and agencies, another benefit emerges: true mobility and a single federated identity across multiple networks. This would allow employees to access critical technology resources wherever they are, and this is becoming more important in our increasingly mobile world.
Let's look at an example.
Consider a healthcare setting. Many different people access a hospital network for a range of reasons. First, there's the staff employed by the hospital. Then there are the patients consuming information and entertainment, much like they would in a hotel. Clinicians not directly employed by the hospital also require network access. There are also other government employees who may need to connect — such as those working in law enforcement, social work and education etc.
All of these additional parties are potential network users, with their agency able to contribute to the cost of the network and reap its benefits.
There's an added benefit in applying a PPP style arrangement in this scenario: the offloading of the infrastructure management. In health facilities, medicine is the core business. So it makes sense that they should focus more resources on delivering excellent health outcomes and less on non-core, yet still critical, activities like managing a complex network. By partnering up with a private firm equipped to manage their network, a hospital can focus on health while remaining assured that their network is being managed by an organisation just as invested in the outcome as the hospital itself.
With more governments setting technology-enabled goals, the timing seems to be right to apply the principles of PPP for network infrastructure. It really is the logical next step.