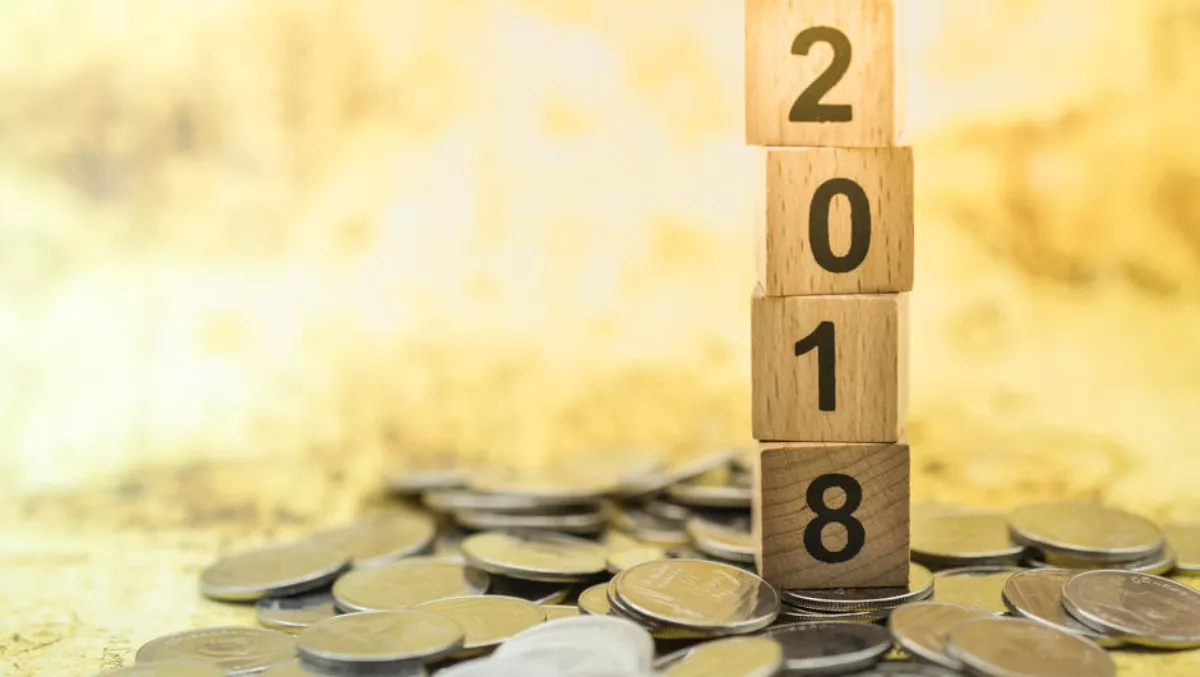 5 IT vendors weigh in on budget announcement
FYI, this story is more than a year old
In yesterday's budget announcement the Government said that they will dedicate a significant amount into technology across a variety of sectors.
Healthcare, cybersecurity, identity management and IT training are all to receive a healthy cash injection.
We've sourced quotes from five major vendors giving their perspective on the announcement.
Ricoh Australia Managing Director Andy Berry
"The Government has made some significant investments in IT and research in its annual budget delivery. Indeed, the pace of evolution in technology has never been more rapid. Digital disruption is sweeping through every facet of business and rewriting many traditional rules.
"However, when it comes to selecting the technologies that underpin business activity, It's difficult to know where investments should be made that will deliver the best returns over time. Should you shift everything to a cloud platform? How can you improve collaboration between staff? What platform should you use to digitise internal workflows?
"Indeed, the right digital platform can help to streamline many of the processes already in place within a business as well as support the new lines of collaboration that will be necessary. It can allow workflows to be standardised and the automation of many manual processes. This, in turn, can free up the senior managers to focus on more value-added activities.
"The government's focus on investment in technology is to be commended but businesses will individually need to consider the human factor. After all, failure to engage employees in an age of digital disruption will delay achievement of business goals and may jettison them altogether.
WatchGuard Technologies ANZ regional director Mark Sinclair
"It is great to see the Federal Government continuing with its commitment to shoring up the country's cyber security defence. The investment announced last night also reinforces last year's budget commitment in its Cyber Security Small Business Program to provide $2100 co-funding for small businesses to have their cybersecurity tested.
"However, what's really needed is for this specific program to actually get kicked off. Given that most Australians today work in small businesses, the government should also take it a step further and assist small businesses with the cost of making their networks more secure. Testing is one thing, but remediation of any security vulnerabilities will often cost a lot more. Given the growing complexity and distribution of networks, small businesses often can't afford the complete and appropriate security solutions that large enterprises are investing in today.
8x8 Asia Pacific region vice president Brendan Maree
"The focus on IT investment in support of ongoing digital transformation and STEM skills development by the Federal Government in last night's budget is certainly encouraging and comes at a time when the world is becoming increasingly digitally connected often through cloud-based communications platforms which provide the levels of service, scalability and cost-effectiveness required by growing businesses.
"Indeed, the cloud has become a catalyst for small business growth, allowing organisations to innovate freely, carve out new markets, and disrupt the status quo. Industry sectors such as healthcare, manufacturing, and urban planning have been reimagined and redefined by the cloud.
"In order to continue to reap these opportunities, today's enterprises must not only develop new cloud-ready tools but also put digital at the centre of their businesses. While it's good to see the government take notice of digital disruption, Australian businesses will increasingly need to compete based on technology-enabled value.
LogRhythm APAC sales director Simon Howe
"As Australia continues to push forward in its digital ambitions, cybersecurity and data protection are key issues that need to be addressed. While the Federal Government boosts its investments in cybersecurity, continual efforts and investments in these areas are pertinent.
"As future cyberwarfare will be waged between machines, it is critical to invest in technologies such as AI. It is also important to nurture an environment where the best talents and ideas can be developed. As can be seen from recent incidents, data protection should also be top of mind and clear guidelines are needed for the public agencies that are not within the purview of the Mandatory Breach Disclosure regulations.
Snowflake Computing Asia Pacific sales vice president Peter O'Connor
"The government's investment in digital services will benefit public sector agencies to realise operational cost savings and gain efficiencies by reaping the benefits that cloud services provision now provides.
"However, organisational structure, departmental interactions, workflows and delivery channels must all be reviewed. Many will also need to be re-engineered or even replaced. Simply throwing money at digital service provision, streamlining or automating current public sector services or supporting outmoded work practices will achieve nothing.
"Indeed, just as in private enterprises, the government will need to constantly examine systems and workflows to ensure that they remain appropriate and effective as external conditions evolve. Gone are the days where a public sector agency could design and build systems based on clear, five-year plans.
"Faced with constantly changing citizen demands, an organisation's technology infrastructure must be able to change just as quickly. We all look forward to seeing the positive impact that this latest injection of government funding will have on citizen service delivery.