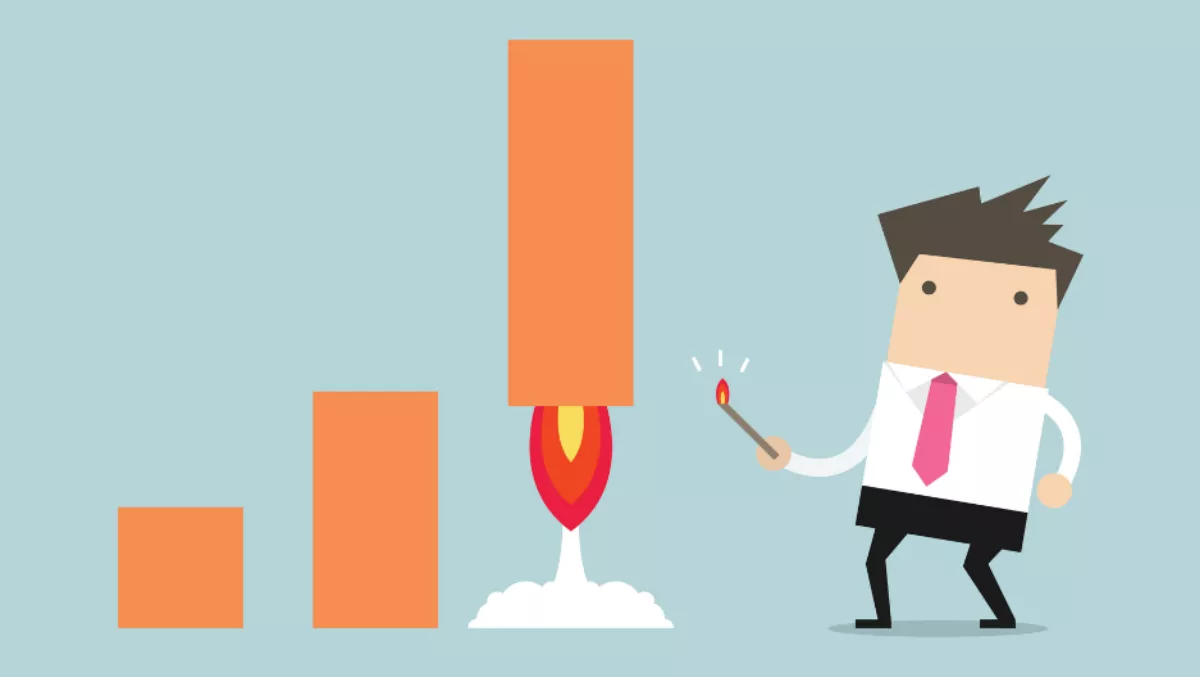 $1.8 MILLION: Average Investment by AU organisations to surge on EU data compliance
Thu, 27th Apr 2017
FYI, this story is more than a year old
By Ashton Young, Editor
A global survey from Veritas Technologies of more than 900 senior business decision makers has made some startling findings that look likely to translate as opportunities for the channel.
A whopping 88 percent of Australian organisations are concerned that a failure to adhere to the upcoming General Data Protection Regulation (GDPR) could have a major negative impact on their business.
Nearly a quarter of AU respondents fear that non-compliance could put them out of business (the greatest amongst all the countries), with potential fines as high as €20m or four percent of annual turnover - whatever value is greater.
According to the study, one of the main factors hindering GDPR compliance in AU is a lack of technology.
Almost one third of respondents are fearful their current technology stack is unable to manage their data effectively, something that could hinder their ability to search, discover and review data – all essential criteria for GDPR compliance.
Meanwhile, 39 percent say their organisation cannot accurately identify and find relevant data, and 42 percent admit they have no ability or mechanism in place to determine which data should be saved or deleted based on its value.
This is extremely relevant, as under the GDPR businesses can only retain personal data if it still being used for the purpose that was notified to the individual concerned when the data was collected - it must be deleted when it is no longer needed for that purpose.
With the GDPR due to come into effect on May 25, 2018, there is still a staggering 46 percent of AU organisations having major doubts that they will even meet this impending compliance deadline.
Less than a third of AU organisations believe their organisation is GDPR ready, which means there is a lot of investment to come. For the majority that are working towards compliance, seven figure investments are the norm - the average amount AU firms are forecasting spending is a titanic AUD$1.86m on GDPR readiness initiatives.
However, Australia is in a better position than its surrounding Asian counterparts, with Singapore, Japan and the Republic of Korea coming in last for GDPR readiness, with the former reporting 56 percent and the latter two 60 percent.
Potential layoffs are an impending concern in, with 29 percent of AU organisations worried about the inevitable outcome as a result of financial penalties incurred from GDPR compliance failures.
AU organisations are also worried about the impact non-compliance could have on their brand image, with 15 percent concerned they could lose customers through negative media or social coverage, and five percent very concerned their brand would be devalued as result of negative coverage.
Again, Singapore, Japan and the Republic of Korea score highly (not in a good way) in these areas, with 20 percent of Singapore organisations fearing the loss of customers through negative coverage, increasing to 21 percent for Japan and the Republic of Korea.
Veritas executive vice president and chief product officer, Mike Palmer says despite GDPR being only just over a year away, the 'out of sight, out of mind' mentality still exists.
"It doesn't matter if you're based in the EU or not, if your organisation does business in the region, the regulation applies to you," says Palmer.
"A sensible next step would be to seek an advisory service that can check the level of readiness and build a strategy that ensures compliance. A failure to react now puts jobs, brand reputation and the livelihood of businesses in jeopardy.